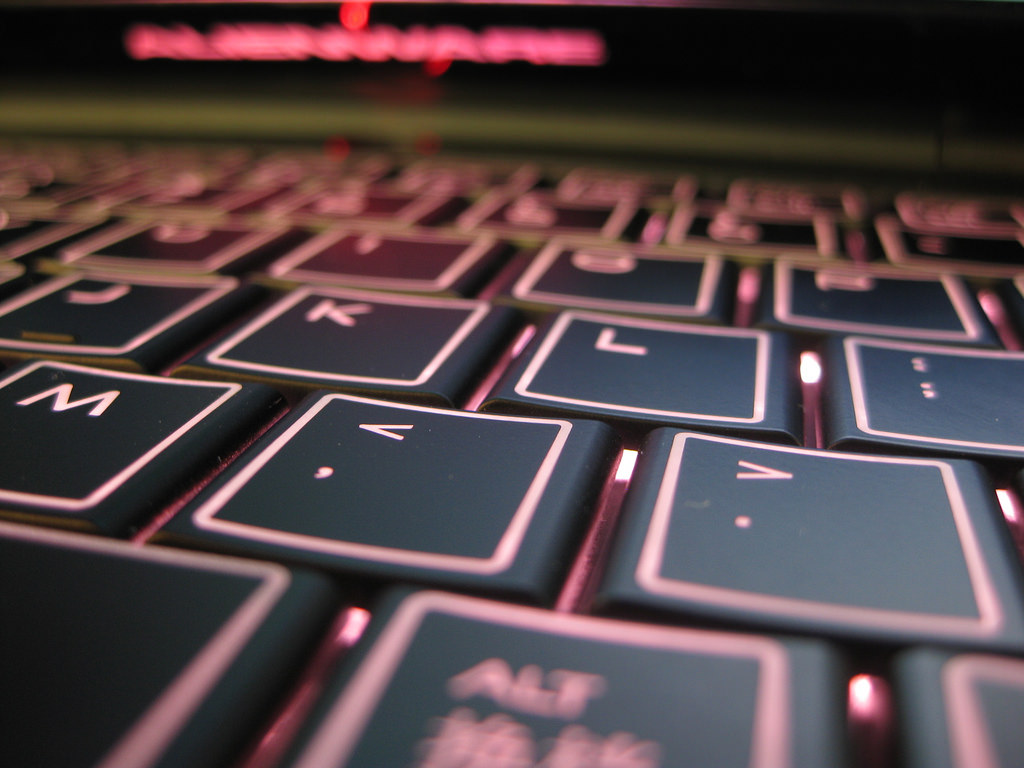 Alienware is a technology company that focuses on the more fun side of computing. But instead of software, this company makes the hardware you use to play those games. Ready to buy Alienware stock? Just want to find out a bit more about the company? Read on.
Whether you're a gamer or you just pretend to be, you may be interested in some of the other gaming stocks we've covered on Buy Shares In. Check out our investment guides on Activision-Blizzard stock, Nintendo, Zynga and Bethesda.
Alienware Stock
You can't call your broker and ask her to buy Alienware stock on your behalf. Alienware is a subsidiary company, and to buy shares in Alienware you'd have to invest in its parent.
The company itself has been around for a while. It was founded in 1996, making Alienware one of the oldest brands in gaming, and even personal computing, history. The company had formerly been named Saikai of Miami, and was begun by co-founders Nelson Gonzalez and Alex Aguila.
According to former employees, Sakai became Alienware shortly after it was founded. The owners had a penchant for all things alien, including the television series The X-Files and alien conspiracy theories.
If you remember personal computing in the 1990s, you certainly remember DOS. Video cards were ridiculously low-end compared to the cards we use today, and the graphics were very two-dimensional. We still had some pretty awesome games, like Doom and Quake, but it was hard to get them to run properly on the basic computers people most commonly owned.
That's how Alienware was begun. Nelson Gonzales had received more than a few requests from friends to build them PCs designed for gaming, so he turned his hobby into a business, and Alienware was launched.
Alienware Stock Price
From 1996 until 1997, Gonzales saw his computer company grow. It grew so much, in fact, that he had to enlist the help of his friend, Alex Aguila. By the end of the year, Alienware was focused solely on building personal gaming computers, and found themselves facing competition from the bigger companies.
To beat the competition, Gonzales and Aguila started building the biggest, "baddest" computers they knew how, and that's how the Area 51 PC tower was born. Its prototype had won editor's choice awards from popular gaming publications, and the men felt that this was the model they'd bank on.
By the year 2000, the towers were popular amongst those looking for a better gaming experience. They cost upwards of $4,000 each, and were prohibitive, yet coveted. The company continued to develop and grow until 2006.
If you're wondering why you can't find an Alienware stock price listed on the exchanges, it's because the company was acquired. Dell had been considering purchasing Alienware since 2002, but the executives took a wait and see approach. It wasn't until 2006 that Dell made the move, purchasing the company for an undisclosed amount.
In that way, there is no Alienware stock price. To invest in Alienware, traders will have to buy into parent company Dell.
Alienware Stock Symbol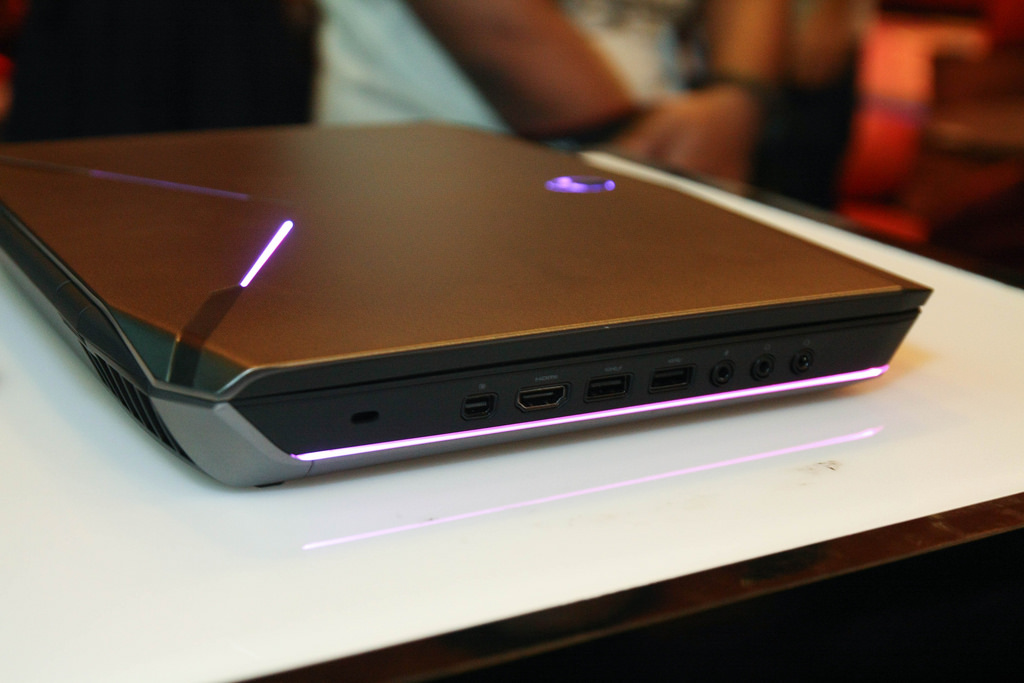 There's no Alienware stock symbol, because the company's not listed on the stock exchanges. In fact, the company executives never, to public knowledge, considered an IPO. But, of course, you can buy Dell stock. Dell is a blue chip stock, which trades under the ticker symbol DVMT on the New York Stock Exchange.
Dell (NYSE: DVMT) has a market cap of over $5 billion, and is a fairly low-risk stock. Investors can grab a few shares of DVMT at around $82 at time of writing; most analysts consider Dell Technologies Inc a hold, as the market cap is unlikely to waver too much.
If you own any Alienware products, it's likely you didn't know Dell was a parent to the company. Alienware retains its alien logo; you won't find the Dell logo on your PC. Both Dell and Alienware have insisted that the latter run as a line of products under the Dell name, but that it remain identifiable as its own company.
In the years since the acquisition, Alienware has grown considerably. The gaming industry is constantly changing, and a smaller company would struggle to survive on its own. But Alienware has taken advantage of Dell's supply line and geographic distribution, and has benefited from those economies of scale.
Companies Like Alienware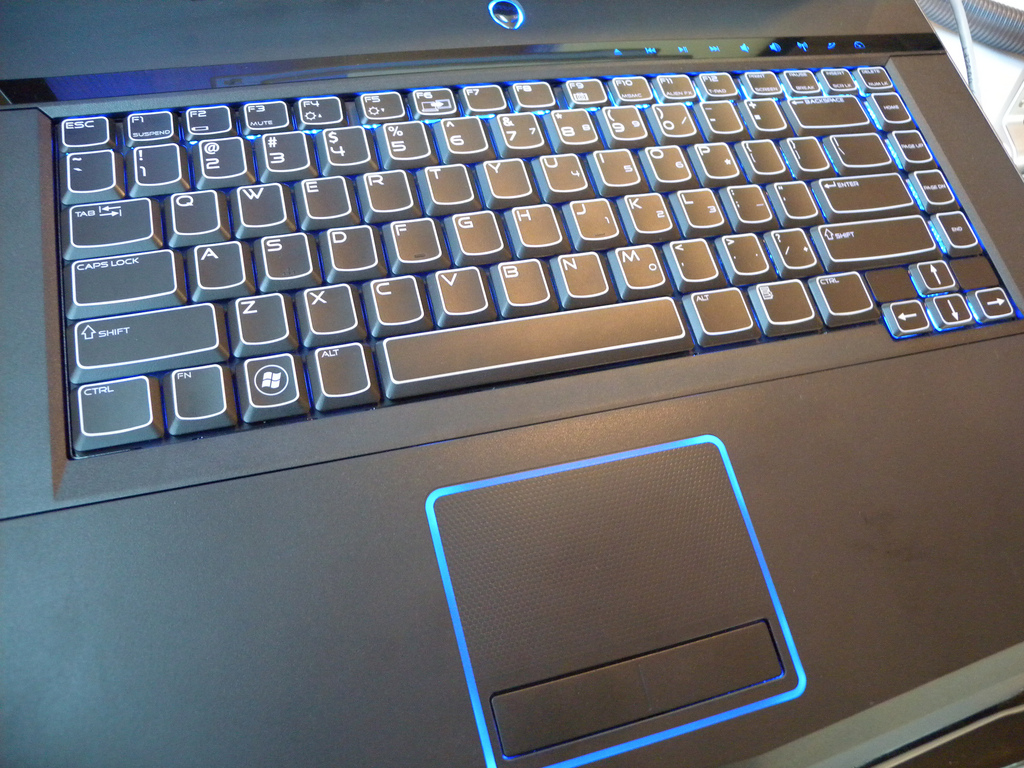 Of course, the most obvious and easy way to buy Alienware stock is to buy Dell stock. The company has recently restructured through mergers; you can read about that more in out Dell investment guide.
But there are companies like Alienware which are publicly traded and are growing components in the gaming industry. Zynga (NASDAQ: ZNGA) is one of these stocks. It's currently trading as a penny stock at under $5 per share. But analysts predict that the stock will rise in value over the next 12 months.
Activision Blizzard (NASDAQ: ATVI) is another company worth looking into. Investors interested in the gaming industry may like the outlook for the ATVI stock, as it's been climbing steadily in recent years. This stock is also projected to do well over the next year.
If you're thinking about buying into hardware rather than software, take a look at our investment guide on Nintendo. The company is well over 100 years old, and one of the most widely recognized names in gaming. The company partners with companies such as Western Digital (NASDAQ: WDC), another hardware company.
Finally, if you're interested in investing more broadly in technology and gaming, consider companies like Amazon (NASDAQ: AMZ), Facebook (NASDAQ: FB), and Google (NASDAQ: GOOGL). These technology giants aren't solely video game producers, of course. But over the years they've done wonders expanding in the digital space.
Facebook, in particular, is making a move toward virtual reality (check the link to learn more about investing in this exciting new technology). Facebook CEO Mark Zuckerberg views virtual reality as the "next frontier" in personal computing, which is why he has invested in the likes of the Oculus Rift. It may be wise for traders to invest now, so as to enjoy large payoffs later.