As one of the biggest travel companies in the world, it's no surprise that so many investors are looking to buy shares in booking.com. But is Booking.com stock even available and if so, should you consider investing? That's what this guide will cover as we look at price, value, stock symbols and everything else you need to know prior to making a commitment to invest.
Buy Shares in Booking.com
First things first, you can not buy booking.com stock directly. They are not listed on the stock market under that name. However, you can buy shares in Booking.com's parent company and because that parent company is heavily reliant on the success of that website, then your investment is more or less direct.
We have covered such issues before on this site. We've told you how it is not possible to buy shares in Instagram because they are owned by Facebook. We also mentioned companies like Bungie, a gaming company that is owned by Microsoft. Those companies are just small cogs in a big machine. If those cogs fail, those machines wouldn't follow suit but if they succeeded, it wouldn't do much for their profit.
That's not what you want to hear if you are seeking to invest in a company like this because you think it will do well and has bright future. With Booking.com stock it's a different story. They play such a big role in the success or failure of the parent company that it's worth investing your money in the parent company.
Buy Booking.com Stock
Booking.com stock can be acquired by buying shares in The Priceline Group, who are the parent company. If you click on the hyperlink then you can learn more about this company by visiting our investment guide. If you're still looking to learn more about booking.com and the role they play in the parent company, then read on.
Booking.com was established in 1996. It is defined as a "travel fare aggregator website" that works by finding the cheapest deals for its customers and then taking a cut when they eventually purchase these deals. The website is popular because of its sheer scale, searching through over 1 million properties in 226 countries and helping countless consumers find their perfect holiday every single year.
Booking.Com Stock Price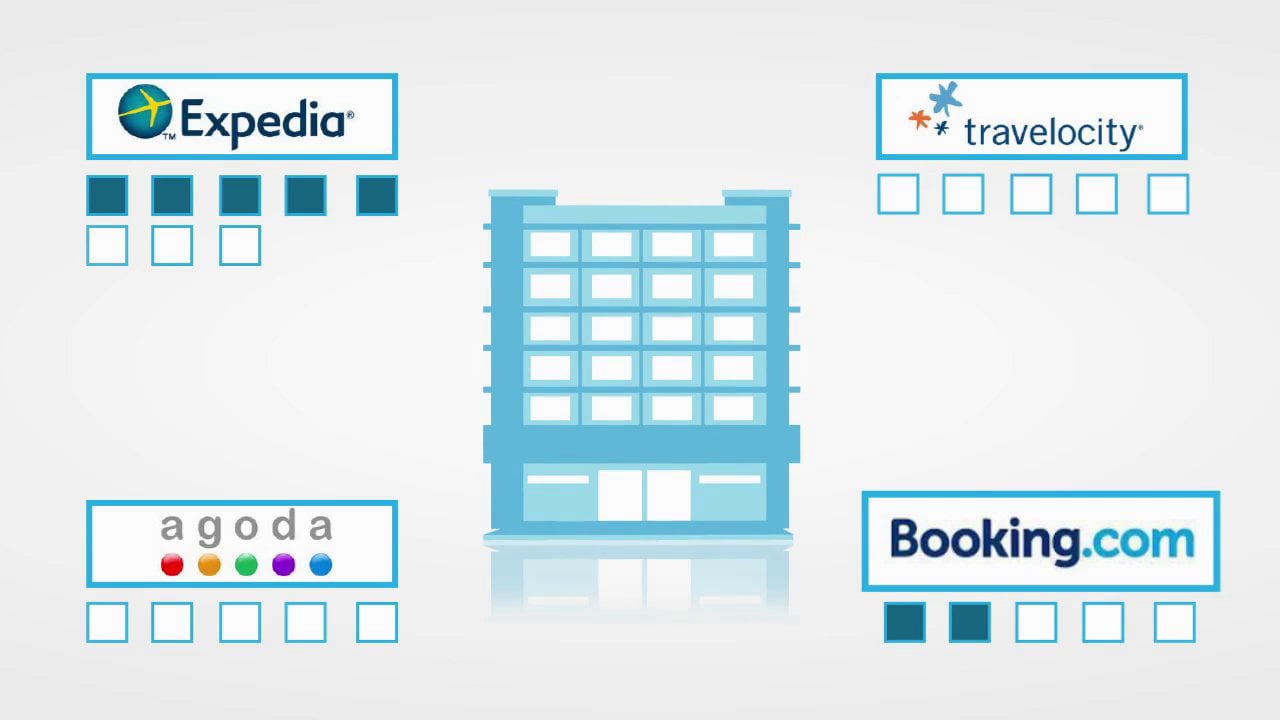 Obviously there is no Booking.com stock price, but because Priceline's stock price is heavily dependent on the profitability of this website (Booking.com accounts for 2/3rd's of their income), they are really the same thing. So, let's take a look at Booking.com's value to determine just how successful it is.
One of the key areas of growth for this website is its mobile bookings. This has been on the up since 2011, when it went from $1 billion that year to over $3 billion the next year. Since then it has climbed every year and this mobile booking now accounts for a huge slice of the online travel market at over $8 billion.
They are one of the biggest spenders in the travel and tourism categories of many ad platforms, with tens of millions being spent on Adwords alone every single year, and with further amounts being plunged into TV advertising and other media.
The estimated revenue of Booking.com, which is the amount they actually receive in profit and not the amount that goes through their site every year, is in excess of $7 billion, with the worth of the website and assets said to be several zeroes larger.
Booking.Com Brand Power
Priceline have worked hard over the years and have spent a fortune on growing this brand, making them synonymous with online booking and turning them into powerhouse in the travel industry. They are regularly ranked as one of the top 100 sites in Amazon's Alexa site rankings and according to site traffic sources they receive more than 500 million hits a month to their website. And that's just Booking.com, it doesn't account for all the additional country domains that they have.
There are few travel companies that come close to Booking.com and while you might think that this industry is limited and that the amount they make is just a small share of the money they process, it's a platform that will always have its place and when it's so big, so powerful and so well known, it will likely always be at the top. Also, Booking.com stock will grow thanks to the hard work that their parent company is doing to continue the growth and to spread their tentacles far and wide in the travel and tourism industry.
Buy Agoda.com Stock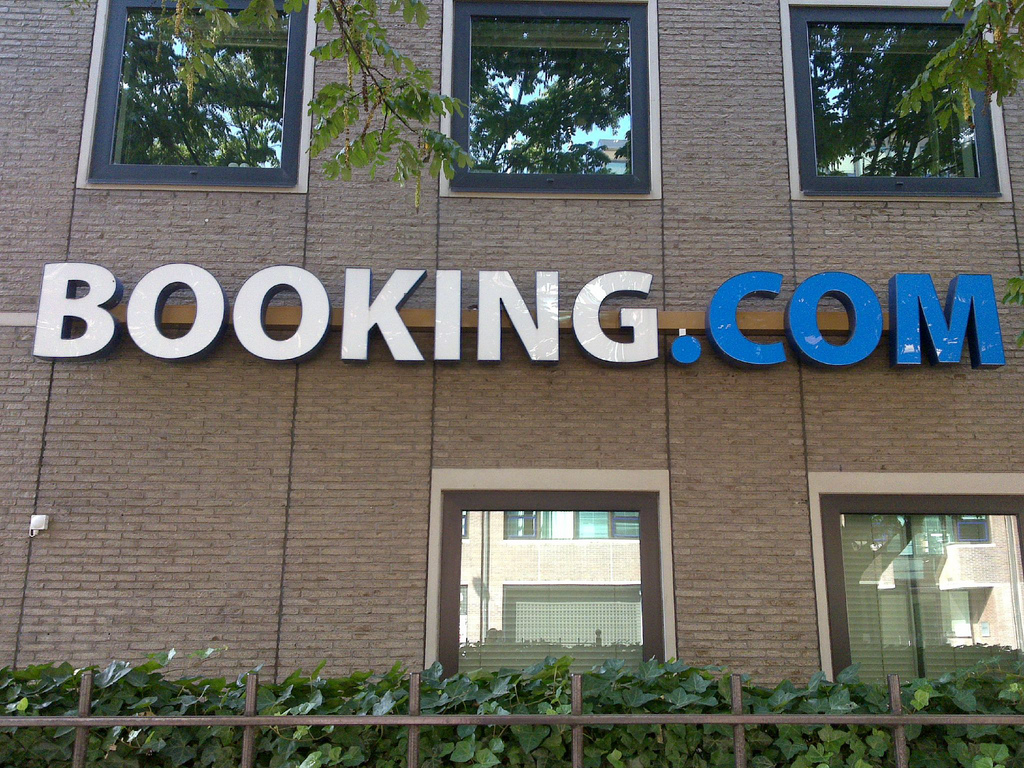 Agoda.com is just another part of the Priceline Group and one that is often lumped into the same category as Booking.com. These are the big players for this company and the ones that help to keep their profits ticking over. So, if you do want to consider buying stock in Booking.com's parent company, then make sure you take this domain into account as well.
On our Priceline page (linked above) we also cover all the many other subsidiaries that this travel giant owns. These tend to be much smaller, but there are still many smaller parts of this lucrative whole and the success and value of all of them need to be taken into account if you want to invest.
Other Travel Stock
We haven't covered a great deal of travel stock here on Buy Shares In simply because there are very few big travel companies listed on the stock market, and the number of such companies that our readers have expressed an interest in is even smaller. Still, there are similar investment guides to look at.
Anyone looking to invest in the current and future success of Disney World, for instance, should take a look at our Disney Stocks page. AirBnB is also a good one to look at considering they have a significant share of the travel market and are growing all of the time. They are an exciting tech stock that are taking the industry by storm and are just as worthy of an investment as Booking.com stock.