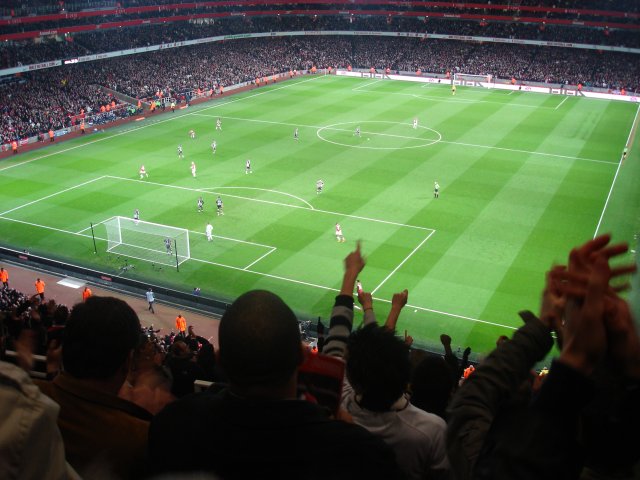 Newcastle United are one of the biggest football teams in the world, even though things haven't exactly been going their way lately. But how do they look financially? What's their value, how do they make money, how much is the club worth and, more importantly, can you buy shares in Newcastle United?
Let's find out as we look at NUFC stock.
Buy Shares in Newcastle United
Firstly, you can not buy shares in Newcastle United, at least not right now and not on the public market. That's because all of their stock is owned by a holding company. It's private, not public, and unless that changes then you won't be able to own a piece of this club.
As we shall discover below, this hasn't always been the case and there was a time when you could buy Newcastle United stock on the London Stock Exchange. But there have been some major changes within the club since then. It has changed hands and it has also changed fortunes. Whether the former was positive or not is entirely subjective, but we're sure football fans (or soccer fans if you prefer) will agree with us when we say that the latter was not.
Past Newcastle United Stock
In 2007, Newcastle United stock was listed on the LSE. A large portion of the club was owned by Sir John Hall, with most of the other shares held by the public. These were bought-out by Mike Ashley, the billionaire owner of Sports Direct, for 100p per share.
This purchase placed a value of over £130 million on the club, which was deemed fairly generous at the time, even with the club's vast history and reputation. Ashley was also required to make an offer for the remaining 29.8% of the shares under UK law. These were owned by chairman Freddy Shepherd, who initially refused to sell and promised to stand his ground, before eventually relenting.
Newcastle United Stock Symbol
There is no current stock symbol for this club as they are not listed. In the past you could buy shares in Newcastle United using the stock symbol NCU. There is currently no NUFC stock symbol. These things can make it confusing for football fans looking to buy shares in their favorite clubs, but in this case there is no such confusion.
Newcastle United Stock Price History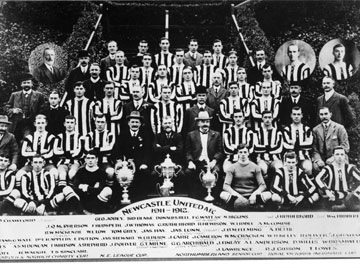 These shares were available for 140p when they first floated in February 1997. This was at the height of success for the club, when they were topping the Premier League and when players like Andy Cole, Faustino Asprilla, Alan Shearer, Les Ferdinand and many other greats were passing through the club. It was a golden age and with the backing of a loyal fanbase and regular European football, it was easy to see why those shares were so high.
Fast forward a decade and those shares were just 50p. This drop was the result of a huge decline in fortunes for this North-East football team. They went from being one of the top 3 in the top-flight, to being a middle of the table team. After that, they continued to fall and were relegated from the top flight on two occasions.
That makes Mike Ashley's buyout look very generous. But many believe that it was his intervention that caused the decline of this team.
How Much is Newcastle United Worth?
It is not always easy to place an exact valuation on companies that are not listed, but it gets quite a lot easier with football clubs and it's fairly simple with Newcastle United, who release their accounts. The problem is that football in general can be a loss-making business. A lot of money goes in and out, there are major changes every transfer window and this shakes the value up on a regular basis. It gets easier with teams like Manchester United who are actually listed, but it's still possible across the board.
If NUFC stock was to become available again then that data would be made public, but without it can we really estimate just how much Newcastle United are worth?
Well, actually we can. If we take into account their loyal fanbase, who ensure the stadium is packed every week and who keep those merchandise sales up, as well as the money they make through sponsorship and TV rights, then they are one of the richest clubs in the Premier League.
This may sound strange considering they have been up and down a little in the last few years, but in 2017, after just returning to the top flight, they were being listed as the 7th richest club in the league, ahead of Leicester City, who won the title just a couple seasons earlier.
The fanbase plays a huge role in this. Not just because of tickets and merchandise, but also because they generate higher viewing figures than many other teams in the league and therefore get a lot of money through broadcasting rights.
How Much Money Does Newcastle United Make?

If they existed then Newcastle United shares would have received a huge boost in 2017 when they returned to the Premier League, as it is said that they received a cash injection of around £100 million from it. They have also earned a lot from player sales. This is an area that sends many teams in the top-flight into the red. They spend more than they earn, almost without fail. But except for one or two transfer windows, Mike Ashley has been very careful with the transfer budget and they have passed many transfer windows in profit.
In 2017, they broke the record for the team that went the longest without breaking their transfer record. Most teams break their records every season, but Newcastle had kept that record for 12 years.
Newcastle also have one of the biggest stadiums in the country and they don't have a problem filling it. They have a turnover of around £130 million, taking all of the typical runnings of the club into account.
Will I Be Able to Buy NUFC Shares in the Future?
It is a slim possibility, but not a likely one. It's actually very rare for football teams, and any sports teams really, to be listed on the stock exchange. They are often private businesses. It seems that they are either owned by a single, intrepid investor/entrepreneur, a holding group or a community of fans. This is especially true in the case of football, because despite the thousands of clubs across the world, there are just handful that are actually listed on a stock exchange.
The fact that Newcastle shares have been listed in the past means they might appear again. But for that to happen Ashley would probably need to sell and that seems unlikely right now.