Best CFD and Forex Affiliate Programs
As you have probably see, we 're big on ads here on Buy Shares In. We hate them. We think they ruin the experience for the reader, and they also make life difficult for us and our writers. After all, we have to use this site everyday. The last thing we want is to be bombarded with our own popups and banners.
So, to get around this, we have one simply banner on the right hand side of the page and we affiliate ourselves with the better share trading affiliate programs and forex affiliate programs out there. Share trading affiliates or stock trading affiliates, depending on which side of the Atlantic you're on, is essentially trading software that pays you to send them leads.
There are several of these on the market, but they aren't always easy to access and they don't all offer the best terms. However, as owners of several financial sites before this one, we have been around the block. We have used countless CFD affiliate programs and have had good experiences and bad. As a result we can help to make life easier for you, pointing you towards the very best forex affiliate programs.
Below we have listed the ones that we have had the best experiences with, along with tips on how to get more from them.
Best Forex Affiliate Program: 500Affiliates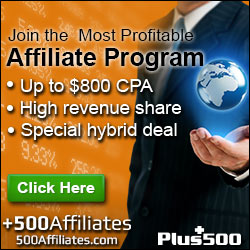 In our experience, the best forex affiliate program out there is Plus500, also known as +500Affiliates.
You can get as much as $700 by sending them a single lead and you only need to generate $40 of cash for them to give you this. +500Affiliates isn't perfect. They can be very picky with regards to the first review of theirs that you place on your site, insisting on specific terms being mentioned. But you're allowed to be honest, you're allowed opinions, and after that first review goes live you can place many more at will.
To signup with +500Affiliates, click this link. You can also click the image above. This will take you direct to the affiliate page where you can input your details and go through the process. It's not straightforward signing up. They will require certain things and these may be frustrating. However, it's all necessary and if you remain patient it will be worth it in the end. We had a few minor problems in the beginning but we were then given a very helpful affiliate manager who has been brilliant throughout. As a result, we would recommend them to anyone.
+500Affiliates: The Terms
Bear in mind that your site will need to appeal to non-US customers in order for you to benefit from this Forex affiliate program. Traders from the United States are not allowed to join. So, if you have a predominantly US-based traffic, then it might be wasted on this CFD trading affiliate. Still, even if you are based in the US yourself but your website visitors are not, you may still be able to join and profit.
+500Affiliates will pay you varying amounts based on where your leads come from. If they come from the UK you can get as much as $700. If they are from smaller EU countries you may get just $300. You can also join a Revenue Share program and a program that is a cross between the two. In our experience, the CPA scheme is the best. It requires each lead to deposit just $100 and to trade away a commission of just $40.
And if that sounds like too much (it's really not), then there is an affiliate program that you may prefer.
Trade.com Affiliate Program: Signing Up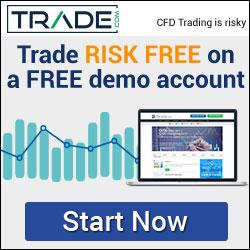 We were offered membership to the Trade.com affiliate program after spending some time as a member of another Forex affiliate program. We didn't have a lot of luck with that program and had actually quit it several months earlier. But we liked the sound of Trade.com so we jumped on the offer.
When we joined the Trade.com CFD affiliate program it was brand new. The affiliate manager got in touch directly and asked us if we wanted to come onboard. They are still very selective, but you can join if you are referred by another affiliate. Which is where we come in. Because you are signing up directly, you should be able to access the site quickly and easily, instead of needing to go through the process we went through.
So, to signup for this top Forex and share trading affiliate program just visit this link. You will probably get the same affiliate manager as we did and should be offered the same scheme. This scheme will give you a flat $500 per lead that you send to the site.
On the one hand, this is worse that +500Affiliates as it's smaller than their maximum. However , it's bigger than the Plus500 affiliate average and you will make more money over the long term. Trade.com is also much better if the majority of your visitors are not from the UK, in which case you wouldn't qualify for the $700 maximum +500Affiliates amount anyway.
Trade.com Affiliate Program: The Terms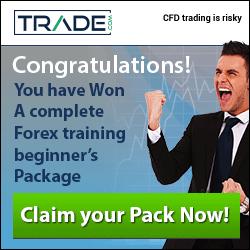 Another positive of this forex affiliate program is that they offer some big bonuses. This makes it an easy affiliate to advertise. Most importantly, they only require you to make $10 worth of commission for them before they trigger your $500 lead. That's an incredible amount of money considering you only need to earn them $10. And as the minimum deposit is only $100, it's fairly easy target to hit.
As far as we know, there are no revenue share schemes on Trade.com. And to be honest, we're not even entirely sure how much the sub affiliates earn or even if they do. We were given that link as a way to direct new affiliates onboard. As far as we know, it's just a link that can be used to gain direct access for any webmasters looking to signup and it's not a link that will generate any earnings for us. We'd love to be wrong, but it's early doors right now and we're not sure.
However, as far as CPA and direct affiliates go, this is a top program and one we recommend for any site similar to Buy Shares In. Of course, it's still new and doesn't have the name or the strength that Plus500 has. We also believe that the Plus500 software is better for the end user, as discussed on our Plus500 review. But if you have room for another forex affiliate program, go for it.