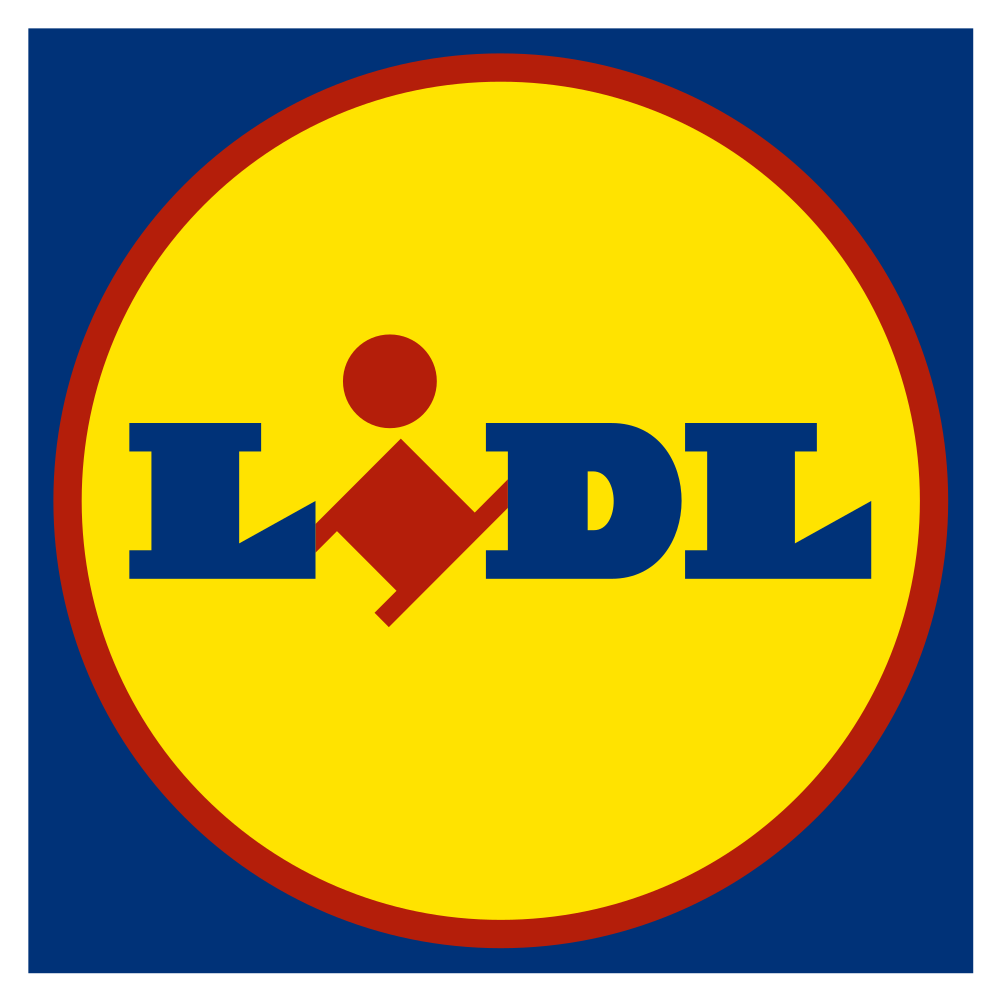 With recent expansions in the United States, you may be wondering how you can buy shares in Lidl. We don't blame you for your interest in Lidl stock, and you're not alone. We get many requests for info on IPO, stock symbol, ticker info and more, and it's something we once asked about as well.
Walking into a Lidl grocery store isn't like walking into one of its larger competitors. When you step into the store, you'll definitely feel as if you're in a discount chain. But despite the low prices and the warehouse feel, Lidl has experienced remarkable success as a grocer.
Lidl Stock
First off, you can't buy shares in Lidl. The company is privately owned, and has been since it was founded in 1930. Josef Schwarz, a fruit distributor, began the brand by developing the company into a food wholesaler. Unfortunately, World War II hit the company hard and in 1944 it was necessary to cease operation.




The Schwarz-Gruppe, however, still existed, and later in the century Josef Schwarz and son Dieter Schwarz began to rebuild the company. They focused their investments on small discount markets as opposed to a wholesale structure, and in 1973 the first Lidl market was opened.
Within the first four years of operation, Lidl operated 33 stores across Germany. The father-son team kept costs down by only stocking what would sell, and by keeping the market floor plans simple and cost-efficient.
Lidl stores are found primarily in Germany, but the company has had a presence in the UK since 1994, owning about 5% of market share. In the summer of 2017, Lidl began to open stores in the United States, including North and South Carolina and Virginia. Its United States headquarters are in Arlington.
Lidl's most direct competitor is Aldi. The stores are very similar, from the no frills packaging down to the store layout. Aldi, also a German company, holds about 7% of the market share in the UK, and also has a small presence in the United States. Unfortunately, while you can enjoy the continued growth of the company by shopping at its stores, you can't buy shares in Lidl.
Buy Shares in Lidl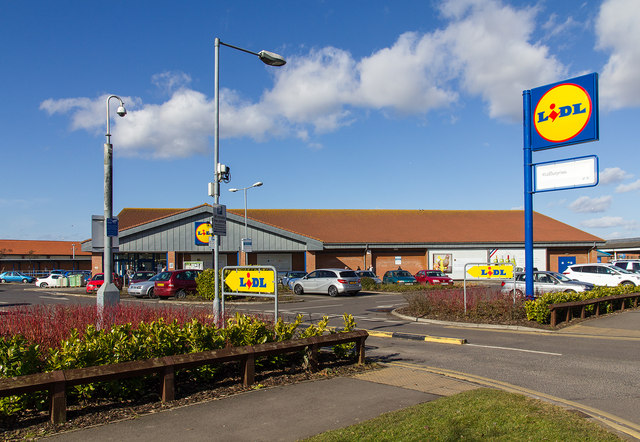 If you're interested in learning how to buy shares in Lidl, it would stand to reason that you're interested in grocery stock. And although Aldi and Lidl are both privately owned companies, investors do have other options within the market.
Information about how to buy Lidl shares has been more frequently requested of late because of the company's recent expansions. Because the stores are headquartered in Germany, they've not seen as much economical fallout as some other grocers. Sainsbury's and Tesco are two examples of companies which have been hit hard by recent political events.
Lidl competitors were hit more recently by the announcement that Amazon (NASDAQ:AMZN) has agreed to purchase grocery chain Whole Foods (NADAQ:WFM) in the later part of 2017. The news was released on June 16, 2017, and grocery stocks plummeted. Kroger stock fell 14.5% and Costco fell 7%. Shares in big box competitors Walmart (NYSE: WMT) and Target (NYSE: TGT) fell 7% and 10% respectively. And it wasn't just the United States affected; Tesco and Sainsbury's share prices dropped as well.
There is, however, one grocery stock which may prove to be a promising buy in the months ahead. Now that Amazon's Jeff Bezos has decided to pull the trigger on entering the grocery market, look at UK-based Morrisons as a possibility for your portfolio. Morrisons (LON:MRW) and Amazon have a supply agreement, and should Amazon decide to expand its grocery offerings to the UK, Morrisons would likely be an easy takeover option.
Lidl Stock Ticker
There's no such thing as a Lidl stock ticker. Because the company is privately owned, you won't find it listed on any of the exchanges. Lidl is owned by holding company Schwarz Gruppe. Shwarz Gruppe also owns two other store chains. Handelshof is a cash and carry distributor, specializing in meats, wines and other products. It primarily serves the restaurant and catering industries. Kaufland is a hypermarket similar to Walmart. There are 1,000 Kaufland stores in locations across Europe.
Of these chains, Lidl is Schwarz Gruppe's most globally recognized brand. Its primary competitor is Aldi, and both have similar methods of keeping cost down. At Lidl, you'll have to bring your own shopping bag. You also won't likely find name brands at Lidl. About 90% of the products Lidl stocks are store brand. Finally, Lidl has a local and short supply chain, relying on regional farms and distributors.
Lidl Share Symbol
There are often various reasons why companies choose to remain privately owned. It may offer the company better financing options, or the company may not desire to disclose financial information. But when a business chooses to go public, it opens itself to another problem – the shareholders.
It's unlikely that we'll see a Lidl share symbol any time in the near future. Lidl is owned by the third richest man in Germany, and he owes his success to that of Lidl. It's unlikely that Dieter Schwarz will choose to allow shareholders to vote and have a say in company matters any time soon. In other words, if it ain't broke, don't fix it.
Lidl IPO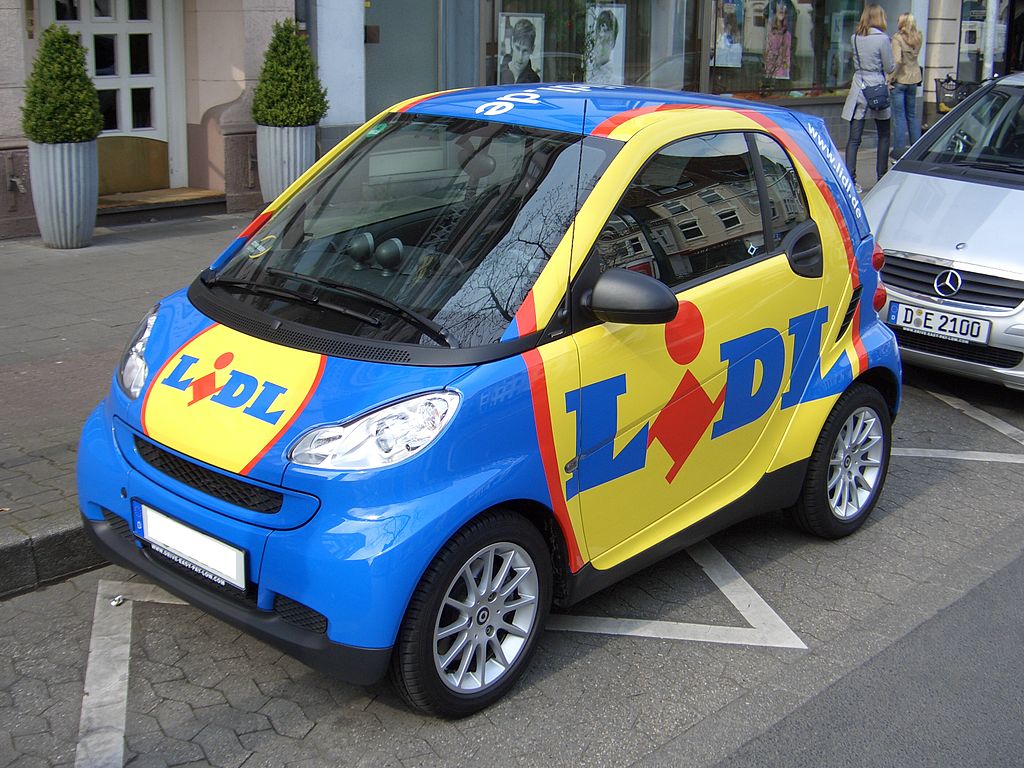 In the United States and in the UK, Lidl's most direct competitor is Aldi. Both Aldi and Lidl are privately owned, and will likely remain that way. A Lidl IPO hasn't been announced, nor does one seem to be in the works.
Over the past 12 months, we've seen quite a bit of turbulence in the grocery industry. Grocery stocks like Sainsbury's, Tesco, Kroger and Supervalu have all seen share prices rise and fall dramatically in correlation to current events and market news.
You may not be able to get in on a Lidl IPO anytime soon, but there's been news of a similar IPO on the horizon. Massachusetts based BJs Wholesale Club is rumored to be considering a sale or IPO. Private equity investors bought BJs in 2011, but are now in talks of either issuing an IPO or selling the company. If the wholesaler goes public, it is presumed that the IPO will take place in the latter half of 2017.