When you shop online, chances are you pay with PayPal. So why not also try to invest in the company, and buy PayPal stock? PayPal is one of the largest facilitators of online transactions, and if you've ever used it, you understand why. It's simple to use, it's integrated into many popular websites, and it's relatively inexpensive. Less expensive, certainly, than a prepaid debit or credit card.
Looking to recuperate some of those PayPal fees you've been charged over the past 15 years? Read on to find out how you can buy stock in PayPal.
PayPal Stock: A Short History
Paypal was launched all the way back in 1998, making it as old as Google and almost as old as Amazon. These giants started the online game early, and after years of navigating the technology and e-commerce markets, they are the inspiration for a lot of startups even today.
When PayPal was first born, there was no PayPal stock. In fact, there technically wasn't even a PayPal. The little money transfer service was run by Confinity, who were the people responsible for creating security software for those handheld devices which were just hitting the markets.
Fortunately for Confinity, and for PayPal, there were a few people who took notice of the service. Elon Musk was one of the first to develop an interest in the idea, and Confinity and X.com merged in 2000. X.com was Elon Musk's online banking company. Less than a year later, Musk discontinued each of his other online transaction portals, and focused solely on the potential he saw in PayPal.
X.com was renamed PayPal in 2001, and by the next calendar year the service was performing so nicely that Musk and his fellow execs planned an IPO for the company. In 2002, the company generated over $61 in revenue, selling stocks in PayPal for $13 per share.
PayPal Stock Symbol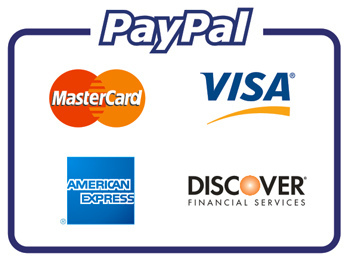 PayPal is listed on the NASDAQ exchange under ticker symbol PYPL. Elon Musk is no longer a board member for Paypal; instead he's focusing his efforts on Tesla, SpaceX, Hyperloop and other personal projects like The Boring Company.
PayPal, however, is still going very strong. In 2002, shortly after the initial public offering, the company was acquired by eBay. eBay is a direct competitor to Amazon, and is currently the 9th largest internet company in the world. In fact, in America only Amazon, Google, Facebook and, believe it or not, Priceline are larger than eBay.
As a part of this acquisition, eBay integrated PayPal deeply into the veins of the company. PayPal became the primary transaction method on eBay, which increased PayPal's success exponentially. It wasn't without its competition, however. Google Checkout, BidPay (a Western Union service) and even Yahoo!'s PayDirect were all in the race to become the biggest online payment systems.
However, over the years that followed, PayPal executives made a series of moves which secured its position as the leader in online transaction systems. They added security measures, signed contracts with MasterCard, expanded the currency base offered to consumers, and made their merchant services more robust than any other payment system.
PYPL Stock Price
So how is PayPal doing today? Should you buy PYPL stock? Let's look at what the analysts say.
PayPal is, of course, the largest company in payment processing on the globe. It processes over $100 billion in consumer transactions each quarter. In fact, at times that number can be much higher; the company processed $114 billion in the third quarter of 2017 alone.
In 2014, eBay and PayPal parted ways. PayPal was spun off into its own, independent company, and it's no worse for the wear as a result. The PYPL stock price has doubled in the past two years. A stock price of $34.69 on July 10, 2015 can be contrasted to the $70.11 PYPL stock is priced at today.
Analysts agree that PayPal stock is a buy. Its newest product, Venmo, is showing promise as a source of income. The Venmo service is similar to PayPal, but until recently casual users have not incurred fees by using it. However, PayPal is beginning to charge merchants to use the service, and this is expected to bump PayPal's revenues over the coming years.
PayPal also owns Xoom, and international money transfer service. The application allows those in the United States to send money to 52 countries around the world. This service, too, is expanding offerings and will prove to be profitable for PayPal.
PayPal Stock: Is it Worth It?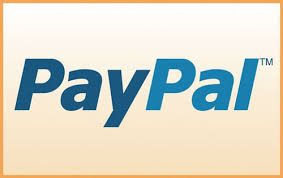 If you have PayPal stock, hang on to it. It's not a good time to sell, as the PYPL stock price is expected to increase over the next 12 months. If you don't own stock in PayPal, analysts are recommending that you buy now, to take advantage of the increase.
If you're looking for a stock which will add dividends payouts to your portfolio, however, PayPal may not be for you. The stock doesn't pay dividends, though analysts suggest that the company is "rich enough to begin."
The 12 month projection for PYPL stock is an average of $68, with a high prediction of $81 and a low of $50. Of 47 analysts, 30 recommend PayPal Holdings Inc as a buy.
PYPL Message Boards (PYPL Chat)
Want to compare notes with other investors about PayPal stock? Just want to see how others have fared before you invest in PYPL? Check out PYPL message boards, which are scattered across the web. On these message boards, you'll find like-minded investors who are more than willing to share their opinions.
Be sure to take a look at the Buy Shares In investment guides on competing companies, as well. Amazon, for instance, is a huge competitor to PayPal. So much so, that Amazon will likely never use PayPal as a payment method, despite the fact that it's no longer owned by eBay.
If you're interested in how PayPal got its start with eBay, give our eBay investment guide a read. You can also find out more about Elon Musk's companies, Tesla and SpaceX. All of these have been linked in the article above, so just click, read, explore and invest!