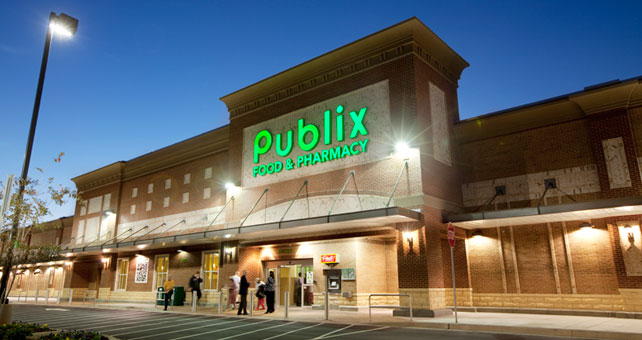 Can you buy Publix stock? This is a question we have faced a lot recently as the growth of this chain has inspired investors nationwide to try and get onboard. But is it possible, and should you consider it?
"In this world nothing can be said to be certain, except death and taxes." So goes the quote, but the author forgot one thing – the need to buy groceries. You can't really invest in death, and Uncle Sam's pretty particular about who controls his money, so why not invest in grocery stocks?
On Buy Shares In, we have covered a few large grocery chains. Aldi, Trader Joe's and Sainsbury's are just a few. But now we'll look at Publix, a smaller American grocery chain.
Should you buy Publix stock? Can you buy Publix stock? Let's take a look.
Publix Stock
Publix is a smaller chain than some which we've covered before. The company is headquartered in Lakeland, Florida, and has about 1,200 stores across the Southeastern United States. If you're travelling to Florida, Georgia, Alabama, South Carolina, Tennessee, North Carolina, or Virginia, you'll probably come across a Publix grocery store.
The stores are smaller in size than others like Harris Teeter or Kroger, and are more along the size of a Food Lion (in the Southeast) or a Stop & Shop (in the Northeast). Publix has had success branding itself as a purveyor of fresh foods, particularly breads and produce. The stores themselves have a simple layout, are brightly lit and are notoriously clean.
Publix is quite a successful store for its small size. But you can't buy Publix stock. The company is wholly employee-owned; unless you work with Publix, you're unable to trade Publix stock.
Publix Stock Price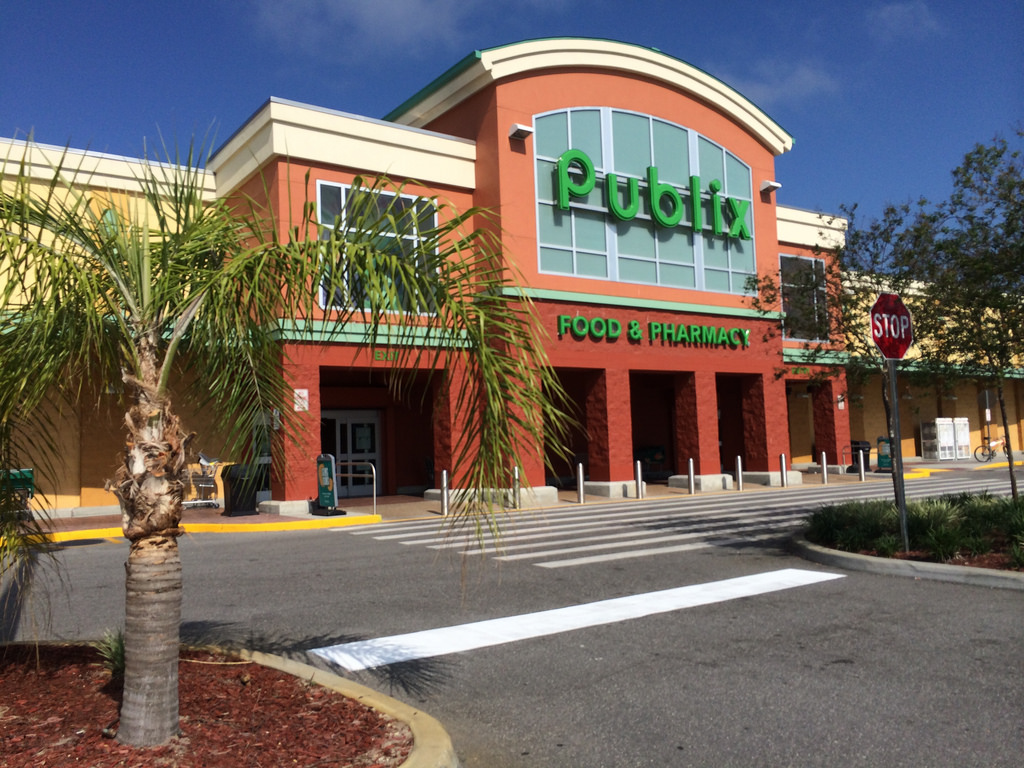 Publix stock is available to employees at a price of almost $40 per share. To explore that price, let's look at a few other stocks in the grocery industry.
Kroger (NYSE:KR) is a national grocery chain, and it's currently trading at $24 per share. The stores are located throughout the country, and offer services similar to a smaller version of Walmart. Kroger recently acquired grocery chain Harris Teeter, which further expanded the company's presence in the United States.
Similar in size and scope to Publix would be The Fresh Market. The Fresh Market is a small chain of grocery stores, also in the Southeastern United States, and was acquired by Apollo Management Group (NYSE: APO). Before this acquisition, The Fresh Market was trading at around $29 per share.
Because the company is employee owned, you won't find Publix on the public exchanges. Instead, employees and associates are given options to purchase shares in the company through employee benefits packages. They are also granted at periods throughout employment.
Publix Stock Split History
To date, Publix employees have seen 4 stock splits. The first was in 1969, when Publix initiated a 4 for 1 split. Then again in 1984, with a 10 for 1 split. The most recent two splits were 5 for 1 splits in 1992 and in 2006.
Publix has a reputation with its employees. Employee satisfaction is high with the company, and stock options and dividends do play a part in this. Dividends are paid on the stocks just about each quarter, and stock is given generously. After 1,000 hours of service (that's about 6 months for a full time worker), the company begins to distribute stock to employees. The requirements are that they are an immediate employee or a paid board member, and that they work at least 24 hours each week.  The option to purchase stock is a benefit given after one full year of employment.
Publix Stock Dividend
Publix stock dividends are paid to employees every three months. Currently these dividends are around $.20 per share, but with the number of shares employees are gifted, that does add up for shareholders.
Publix Stock Symbol
Because Publix is not publicly traded, there is no Publix stock symbol. But the stock is regulated by the Securities and Exchange Commission. The Publix stock price is determined quarterly by its Board of Directors.
Publix Stocks: Tips and Predictions
Publix employees who are given stock in the company report that their personal financial advisors recommend that they use dividends to purchase more stock in the company. But unfortunately, the rest of us don't have that option.
There are other grocery store stock options that non-employees can consider, however. Ingles grocery store (NASDAQ: IMKTA) is currently trading at $35 per share, and has a strong earnings history. It is a chain of grocers based in Black Mountain, North Carolina.
Village Super Market (NASDAQ: VLGEA) is another small grocery chain. It owns only 29 stores, all of which are located in the Northeastern United States. These stores are branded ShopRite, and they've done well on the stock Market.
Looking for something bigger than a small chain of stores to invest in? There's always the option of buying into Walmart (NYSE: WMT) or Target (NYSE: TGT) stores. Versatile and global, analysts rarely discourage investors from buying in.
Publix Stock Value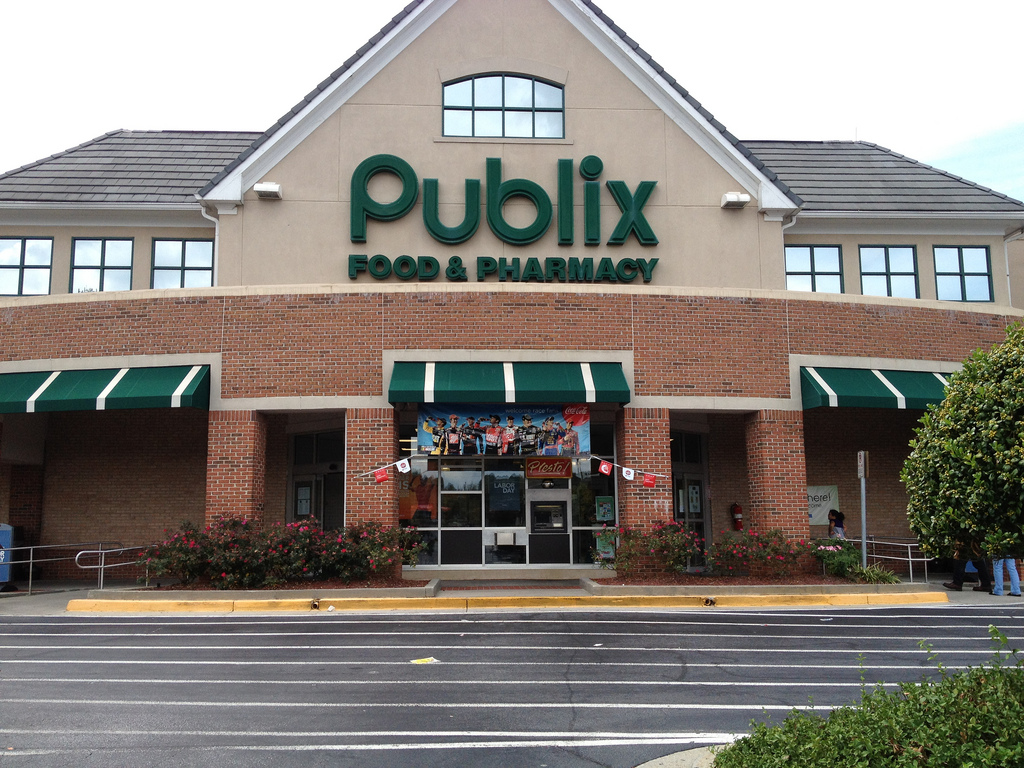 Publix is a successful grocer, and it continues to grow. Fourth quarter 2016 sales increased to $9.1 billion, increasing over 11% from the year prior. Sales in in 4th quarter of 2015 were $8.2 billion. Net earnings for the company increased 4.5%, and 2016 total sales increased 5.1% from the previous 52 week period.
First quarter reports indicated that Publix net earnings and sales had slightly decreased. However, Publix CEO Todd Jones has cited the timing of Easter as a cause for this drop. He estimates that Easter affected sales by about 1.2% compared to the first quarter of 2016.
Publix Stock Message Boards
If you're interested in learning more about stock options available to Publix employees, or about Publix stock history, join a Publix stock message boards. Employees and board members frequent these forums, and will provide you with information about investing in Publix stock.
If you'd like to learn about opportunities to invest in publicly traded grocery chains or food distributors, please check out our investment guides in the header above. We at Buy Shares In offer information about privately owned companies such as Trader Joe's and Aldi as well as the publicly traded stores like Tesco and Walmart.