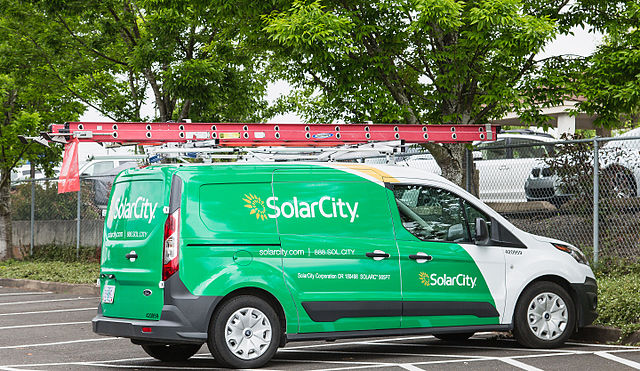 Interested in buying into technology stocks? You've probably looked at our investment guides which cover Tesla and other big names. But have you considered buying SolarCity stock?
If you're looking for more information on how to buy shares in this renewable energy company, read on. Here's everything you need to know about SolarCity and how to buy shares in the company.
Buy SolarCity Stock
SolarCity is an American company headquartered in San Mateo, California. Founded in 2006 by brothers Lyndon Rive and Peter Rive, it took only 7 years for SolarCity to become the leading installer of residential solar panels.



Today, the business model of SolarCity has grown to include more than just the installation of solar panels. While they still do this, they also design and finance solar projects, complete energy efficiency audits and develop charging equipment for electric vehicles. So how did they get started?
It may come as no surprise to you that brother Lyndon and Peter Rive have a cousin in a closely related business. His name is Elon Musk, and he gave the brothers a bit of business advice back in 2006. Musk, who is now a Chairman at SolarCity, advised the Rives to begin researching clean, energy efficient alternatives to coal and fossil fuel power. As a result, SolarCity was launched.
SolarCity is a subsidiary of Elon Musk's Tesla, Inc (NASDAQ:TSLA). The parent company acquired SolarCity in late 2016. According to a release by Tesla, this was a maneuver to "create the world's only integrated sustainable energy company, from energy generation to storage to transportation." As a result of this acquisition, it's no longer possible to buy SolarCity stock. To profit from the success of this company, an investor will have to buy shares in Tesla.
SolarCity Stock Symbol / Stock Ticker
Before SolarCity was acquired by Tesla in November of 2016, it was listed on NASDAQ under stock ticker SCTY. Shares in SCTY were trading at around $20 at the time of the purchase. This stock quote showed a healthy growth from when the company issued its IPO in 2012. At that time, 11,500,000 shares were offered at a price of $8 per share.
SolarCity Stock Quote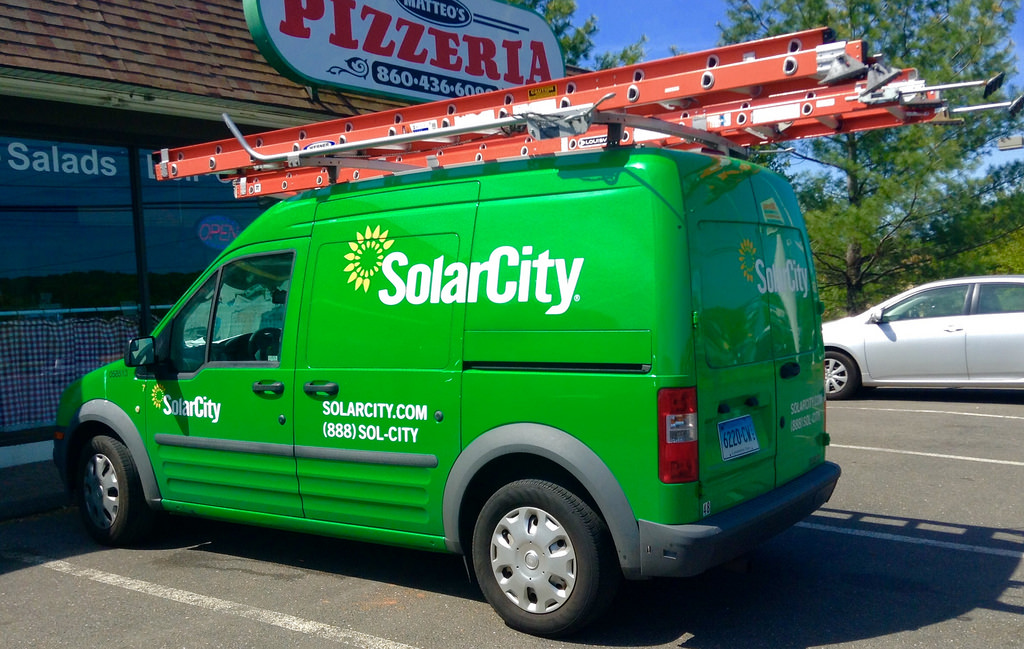 To determine today's SolarCity stock quote, an investor will have to look at the stock price of parent company Tesla. At the time of this post, Tesla shares were trading at just over $357, and have experienced continual growth over the past 12 months.
Tesla has very few direct competitors. The company operates differently than other automakers, and also differs from other technology companies. It could be argued that Tesla competitors include automakers which are beginning to develop energy efficient and electric vehicles, but even these business models vary greatly from the TSLA plan.
Tesla, and indirectly SolarCity, partner with other automobile manufacturers from time to time. The Toyota RAV4 EV was the result of a partnership between Toyota and Tesla, in which Tesla supplied the software for the Toyota-built vehicle. It wasn't, however, a successful venture. Each of the 2,500 models was soon recalled due to a crash risk.
SolarCity parent company Tesla also partnered with electronics leader Panasonic (TYO: 6752).  Earlier this year, Tesla and Panasonic began production of over 2,100 batter cells at Tesla's Gigafactory in Nevada. Panasonic is also involved in the development of Tesla's "solar roof," now in the pipeline.
While it's not possible to find a SolarCity stock quote anymore, investors can still indirectly buy shares in the company. Buying Tesla stock is the best way to invest in the success of SolarCity.
SolarCity Stock News
Virtually everyone has heard the name Tesla. It's become one of the biggest names in technology and innovation, and it continues to grow as a household name. While SolarCity stock news is a thing of the past, Tesla makes headlines regularly.



It's important to note that while Tesla claims to have acquired SolarCity as a strategic move to integrate a company, analysts have other opinions. We stated that SolarCity stock had been priced at around the $20 mark at the time of the company's acquisition.
Some analysts believe that Tesla executives thought this may not last. There are critics of the maneuver who have claimed that Tesla bought SolarCity in an attempt to mask the impending failure of the renewable energy company.
Still others think that the growth expected of SolarCity was too slow to meet the needs of Tesla. Solar panels and residential solar power are only just beginning to increase in popularity. Analysts suggest that SolarCity may have suffered financial difficulties as a result, leaving Tesla to either bail the company out or to find alternative partnerships. In that way, analysts suggest that SolarCity acquisition was, simply, the easiest move for Tesla.
Whatever the reason for the acquisition, Tesla is in no way hurting for it. The company makes news frequently, whether through its partnerships in innovation or through its SpaceX program. Most recently, Tesla has announced testing of a new autopilot vehicle.
SolarCity Stock Price Today
If you're looking to find the SolarCity stock price today, we're sorry. There's no SolarCity stock anymore. However, you can certainly buy shares in Tesla and you have many other options for technology stock. You can buy these shares through most traditional or online discount brokers. Take a look at our stock trading platform reviews in the header above.
For information on energy storage companies, look into penny stock CPRX. We've created an investment guide to provide you with all the details. You may also be interested in Lithium Americas Corp, which may soon be partnering with Tesla to provide lithium for its batteries.
To find the latest information on technology stocks and energy stocks, keep checking back to Buy Shares In. You'll find resources both in our investment guides and within our news updates, posted regularly.
You may also find TSLA message boards useful. On these message boards, you can chat with investors about Tesla and SolarCity news, stock performance and share insight on technology and energy investments.
[stock_ticker symbols="SCTY" show="" static="" nolink="" speed="" class=""]