Over the past few weeks, we've had a lot of questions about the Student Stock Trader program. We've mentioned it in other posts, but because you've expressed so much interested, we decided to give you a full review of the website.
There are dozens of stock market simulators on the internet, but this software is especially geared toward helping students learn about stocks and investing. Read on to find out more about the program, and about what we think.
Student Stock Trader
We already mentioned the huge number of stock market simulators available on the internet for anyone wanting to learn about the stock market. It's probably true that students can use just about any one of these, and still pretty effectively learn. Most stock market simulators allow you to log in, create a game and play with others to compete for the highest earnings.
What makes Student Stock Trader different than the other platforms? A few things! First of all, it's designed to be led by a teacher. A teacher (or parent, perhaps) will create a game. She'll be able to choose from several options, including the duration of the game and the starting amount of fake money in each student's account. She's then given both a code and a URL, either of which can be used by a student to enter the game.
The second cool thing about Student Stock Trader is that the game collects no personal information from kids. Zero. All the kids will need is a user name (be sure they remember it) and the game code. The teacher also has the option of specifying a password, but this is optional.
What we Liked About Student Stock Trader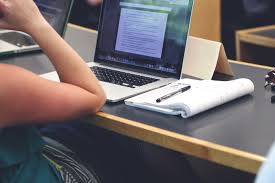 There's a lot to be said about a game that doesn't collect kids' info. And we like the fact that teachers can choose to add a password to the game, so that only those with the password can enter and play. As new students join the game, the game creator is notified via email, allowing her to easily keep tabs on who's following instructions. The kids are required to create a username, so it'd be a good idea to secure a list of all the students' usernames as the game progresses.
We also liked that the game creator has the ability to set commission rates and other features of the game. The thinking on this can go both ways – if the goal is to learn about the stock market, then a low or free commission might be ideal. But if the goal is to give kids a feel for what trading is really like, setting a commission of $10 or so wouldn't be a bad idea.
We like the leaderboard. Each of the kids has access to his own dashboard, where he can view not only his own portfolio but also a chart of how he's ranking against his classmates. Adding a bit of friendly competition to the game is likely to increase student participation.
What we Didn't Like About Student Stock Trader
The game is great for a classroom setting, but it's got its limitations. First of all, without upgrading the game, students will only have access to a small selection of stocks. For example, Student Stock Trader allows kids to buy shares in only 35 stocks listed on the NASDAQ exchange. And those stocks appear to be arbitrarily chosen. For example, a kid can buy stock in Apple (NASDAQ: AAPL) or Alibaba (NYSE: BABA), but not Target (NYSE: TGT) or Walmart (NYSE: WMT).
Upgrading isn't expensive. It only costs $15 per year, but we think that because there are so many other good trading games on the market, this game would see a lot more success if it were free, particularly as it's geared toward students.
We also didn't care for the fact that the stocks weren't traded in real time. You learned in our HowtheMarketWorks cheats guide that it's possible to get ahead in these games just by opening a separate browser window. It's possible for students to do the same within the Student Stock Trader platform, as stock quotes are only updated several times a day. We feel that this isn't the most effective way to teach a student how to navigate the markets. Real investors don't know what's going to happen next.
Honestly, though, there wasn't much we didn't like about the game. The few little areas that non-paying players didn't have access to didn't affect game play too much, and overall it's a nice little game for schools.
Student Stock Trader Review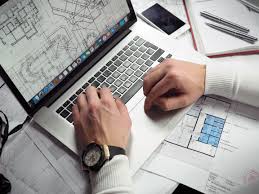 Student Stock Trader is a great tool for teaching kids about investing. There were a few things that we weren't thrilled with, like the necessity to pay to build a more diverse portfolio. But the positives far outweighed the negatives, and we think it's a neat program for schools or even parents to teach kids trading.
There are no ads within the game, which is certainly a plus for a child-centric program. Kids can also play via their mobile devices. The app is available on both the iPhone and the iPad. It's not out for Android yet, though, so that new Galaxy won't work with the game.
The blog left a lot to be desired, too. The blog posts were little more than updates about the game itself, and hadn't been updated since 2014. We think that a program which is meant to teach kids about investment should include market news, or at least a blog that describes basic investing concepts and vocabulary. You can't expect a kid to invest wisely if he doesn't know what a stock is.
All that having been said, though, we'd recommend you give Student Stock Trader a shot. The program is user friendly, sports a clean, uncluttered interface, and the simplified market actually may be beneficial to your classroom in some cases. Stock market simulations are a great way for kids to learn the market, and Student Stock Trader is a clear winner for classrooms.