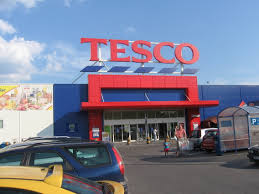 Here at Buy Shares In, we like to give you information on a range of companies. And while we love to cover penny stocks and a few which are more obscure, we understand that you also want to know about the big names in the markets.
Buy Shares in Tesco
Tesco is one of those big names. The company has been around since 1919, and is headquartered in Hertfordshire, England. Owning almost 7,000 stores, Tesco is the third largest retailer in the world, and holds a 28% market share of grocery markets in the UK. Its UK competitors include Sainsbury's (LON: SBRY) and Asda, which together comprise about 49% of the market. In short, Tesco is huge, and to buy shares in Tesco, you'll have to spend about 185p per share.
Tesco is listed as TSCO on the London Stock Exchange. It was first listed on the exchange in 1947; investors could buy shares in Tesco for just 25 pence.
The company itself had humble beginnings. Founder Jack Cohen, after leaving the Royal Flying Corps, began the brand by selling military surplus from a market stall in Hackney. His enterprise grew, and soon he operated a cluster of stalls, effectively establishing a wholesale business. The shop soon expanded its presence to include the London markets, and Cohen created the Tesco name.
After his death in 1979, Cohen's business was set to succeed – its market share soon surpassed that of rival retailer Sainsbury's. In the early 2000s, Tesco expanded its operations to include subsidiaries in Asia and within the UK, and it was soon competing with France's retailer Carrefour to become the second largest retailer in the world, behind Walmart (NYSE: WMT).
Tesco Share Price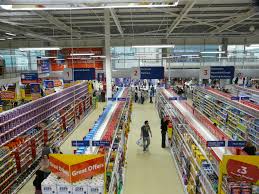 At the time this article was written, Tesco shares were trading at 184.50p per share. You can keep up with the current share price using the updated stock ticker within this article. Tesco has been recently named by analysts as one of the Top 100 shares for a FTSE starter portfolio, but as the economic climate in the UK changes, some are hesitant to buy.
Although Tesco holds a large portion of the market share, it faces competition from other retailers which will not be as directly impacted by the UK's exit from the European Union, and analysts are advising that prospective shareholders wait before purchasing shares so as to get a better picture of what the market will do.
The company, however, has seen bright days in the past. In 2005, Tesco profits reached £2 billion. The stores had experienced growth through the acquisition of subsidiaries like convenience store chains, through international expansion and under the leadership of chief executive Terry Leahy. In 2007, Tesco shares reached a price of 487p.
To see how much Tesco shares are currently valued at, look at our stock ticker below. This price covers Tesco shares at this very moment and is updated every second.
[stock_ticker symbols="TSCO" show="" static="" nolink="" speed="" class=""]
Tesco Market Share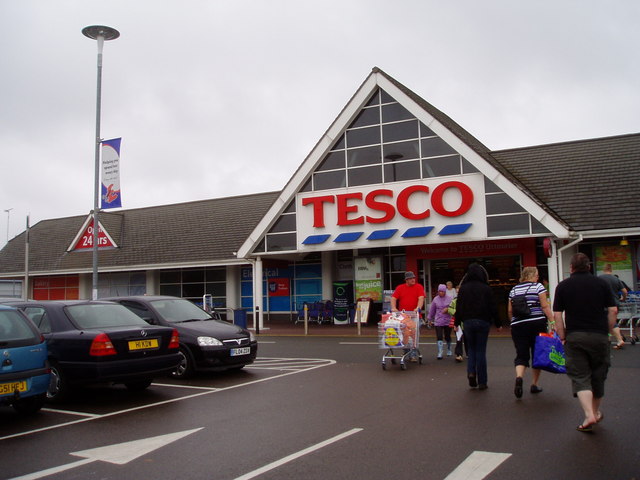 In 2007, Tesco market share was at its peak – the retailer held 31.2% of the market share of UK grocery chains. The company attempted to expand to the United States with the launch of Fresh & Easy stores, a subsidiary based in California, and in 2009 the company launched their financial subsidiary, Tesco Bank. It was in 2010 that chief executive Terry Leahy announced his retirement after 14 years in the position.
Just as Tesco profits reached £3.8 billion in 2011, Tesco appointed Phillip Clarke as chief executive in Leahy's stead. Clarke announced the launch of the Big Price Drop, which promised consumers savings on grocery essentials like pasta and produce. Tesco claimed that it would invest £500 million in order to initiate these savings, but customers weren't convinced, and a year later saw prices which were the same, if not higher, than the year prior.
The Big Price Drop was soon dubbed the Big Price Flop, and Tesco profits began to drop instead. The stores pulled out of the Japanese market, and profits fell further. In 2012, Tesco announced a £I billion "makeover" of its stores and website, but simultaneously pulled its Fresh & Easy subsidiary from the US market, costing yet another £1.8 billion.
In 2014, Tesco market share decreased to 28.7%. This was the lowest market share in 10 years, and the smaller discounters were gaining ground quickly. In July of 2014, Tesco forced out chief executive Phillip Clarke, and his position was filled by Dave Lewis.
Over the past several years, Tesco profits have once again begun to climb. Tesco again holds almost one third of the market share. But the future of Tesco is uncertain. While the public limited company may seem too big to become extinct, leadership will need to successfully navigate through impending economic changes.
Tesco Careers
If you're looking for a career in retail, Tesco's probably not your best bet at present. The company is currently cutting shifts, and over 3,000 jobs are said to be at risk of being eliminated entirely.
Since Dave Lewis began at Tesco, over 10,000 jobs have been cut.
If you do decide you'd rather have a job with an uncertain future than no job at all, Tesco offers benefits such as share ownership programs. If you keep your job for at least 6 months, you'll also receive discounted products and services. They offer a retirement savings plan match of 7.5% and a death benefit equal to five times your annual pay.
Tesco Share Price Forecast
Tesco has several large competitors, and a few which are smaller. Walmart subsidiary Asda, London based Sainsbury's, and large chain Morrisons (LON: MRW) are a few of Tesco's major competitors. But within the area Tesco serves, several smaller grocery stores are increasing their presence, like German stores Aldi and Lidl. While these stores are small, they still effectively diminish the market share held by Tesco.
Morrisons and Sainsbury's are based in the UK, and will have to adapt to the new economic structure. But Aldi and Lidl, for example, have the advantage of operating within the EU. As these stores tend to maintain a local supply chain, watch for them to increase their market share and for their share prices to rise. Tesco share price does have potential to rise, but now faces stronger competition from these seemingly small businesses.
Tesco Share Price News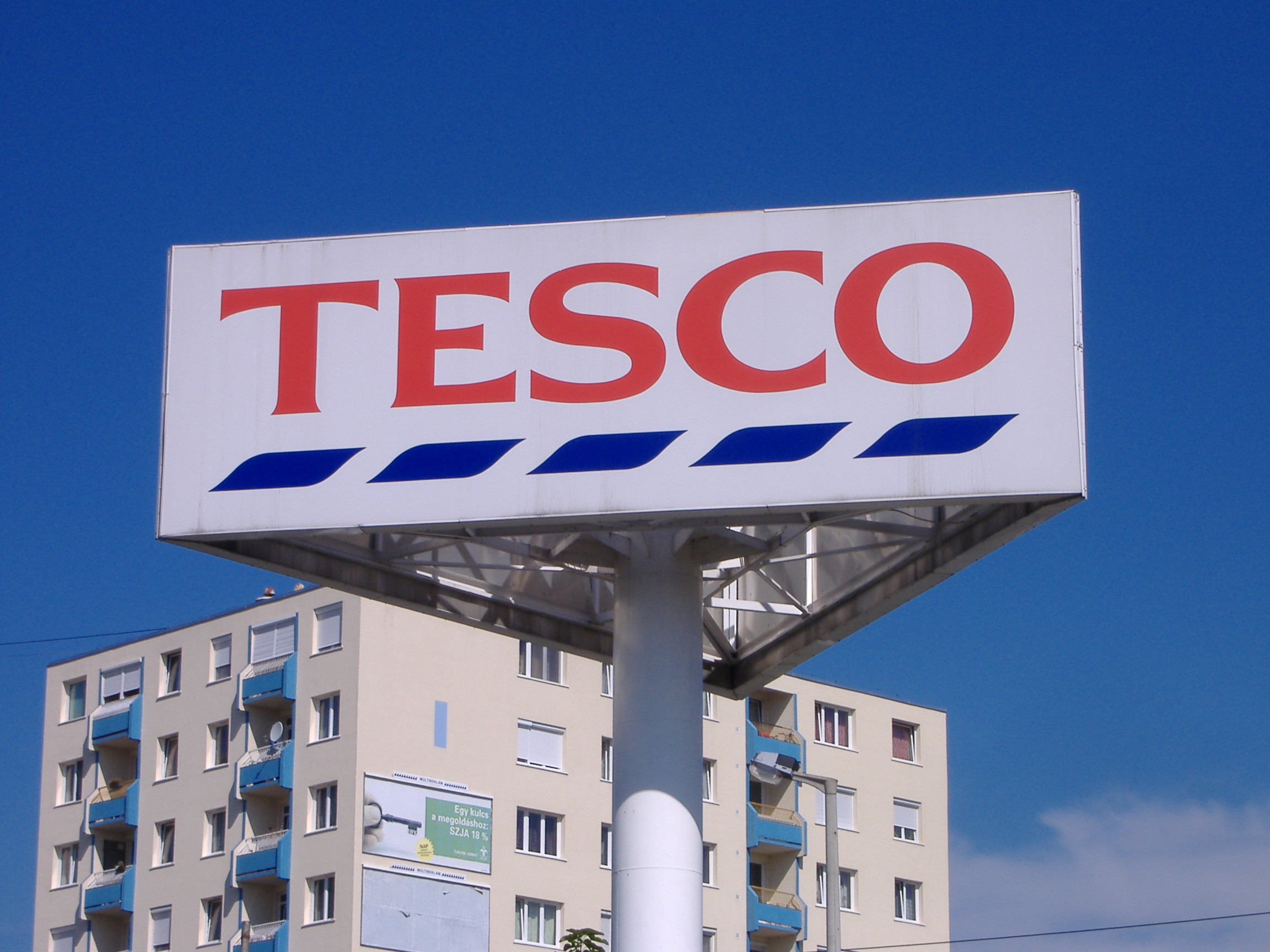 As we mentioned previously, analysts are suggesting that investors wait to determine how Tesco will adapt to changes before buying shares in Tesco. As the UK is experiencing rising inflation and slowing wage growth, companies like Tesco will have to cater to consumers who are looking for low prices on essentials.
However, Tesco is still attempting to expand and has made news recently with its announced merger with Booker (LON: BOK), the UK's largest food wholesale operator. If Tesco is able to retain its market share and continue to keep prices low for consumers, the company may prove once again to be a good buy for investors.