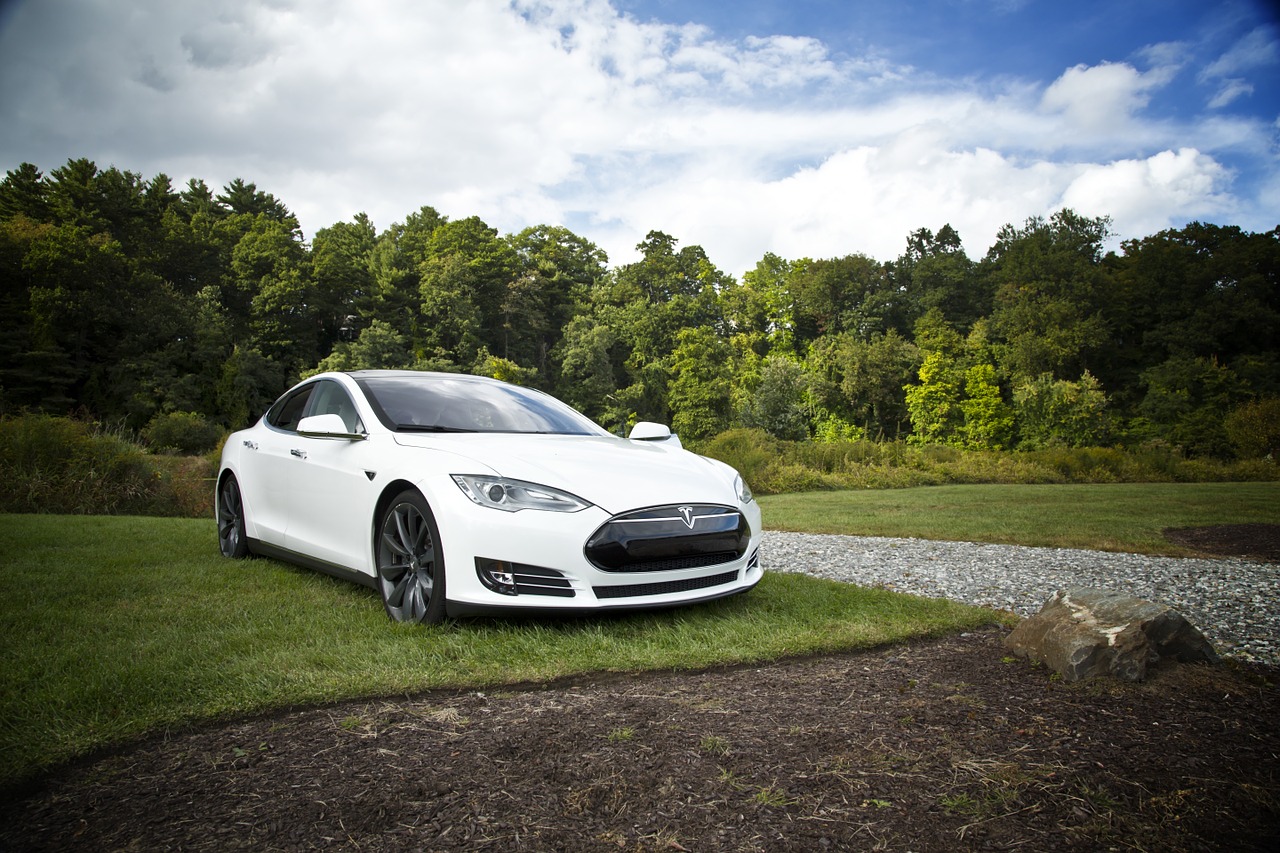 Buy Shares in Tesla
Who is Elon Musk and what has he done to make so many people want to buy shares in Tesla? Elon Musk is the visionary leader and current CEO of Tesla and is skilled at creating excitement behind the brand, and at keeping eager investors buying shares in TSLA, its company stock. Tesla itself is the company that brought us the first ever all-electric, A/C sports car and the buzz surrounding Tesla's Roadster has given consumers an itch to own one.
How to Buy Shares in Tesla
There is so much to talk about when it comes to Tesla that it leaves many wondering how to buy Tesla stock. Tesla shares trade under the symbol TSLA on the US NASDAQ exchange. It's important to find a good brokerage firm or trading platform when you decide to buy shares in TSLA. Most reputable firms can place your trade within minutes and charge a minimal fee. It's worth doing a little research, and remember to check for minimum balance requirements before taking the time to apply for an account.
How Much to Buy Tesla Stock
You may be asking yourself, "How much will it cost me to buy shares in Tesla? There are around 161 million shares of TSLA in circulation, by far the lowest number of any car manufacturer. For instance major competitor Toyota Motor Corporation: TM has more than 1.6 billion shares outstanding and Honda Motor Company: HMC has around 1.8 billion shares outstanding. So, when making a decision on how much stock to buy, you may want to consider not only the price per share of TSLA but the share ratio as well.
In this case, share ratio is a reference to the cost of the stock versus how many shares are outstanding. A higher priced stock with the lowest amount of shares outstanding can imply that it won't take as many people investing to bring the stock into an overbought position where demand for the ticker rises and often the stock price follows. This can be equally true in the opposite case when shares enter the oversold position and the price moves toward its support level.
TSLA History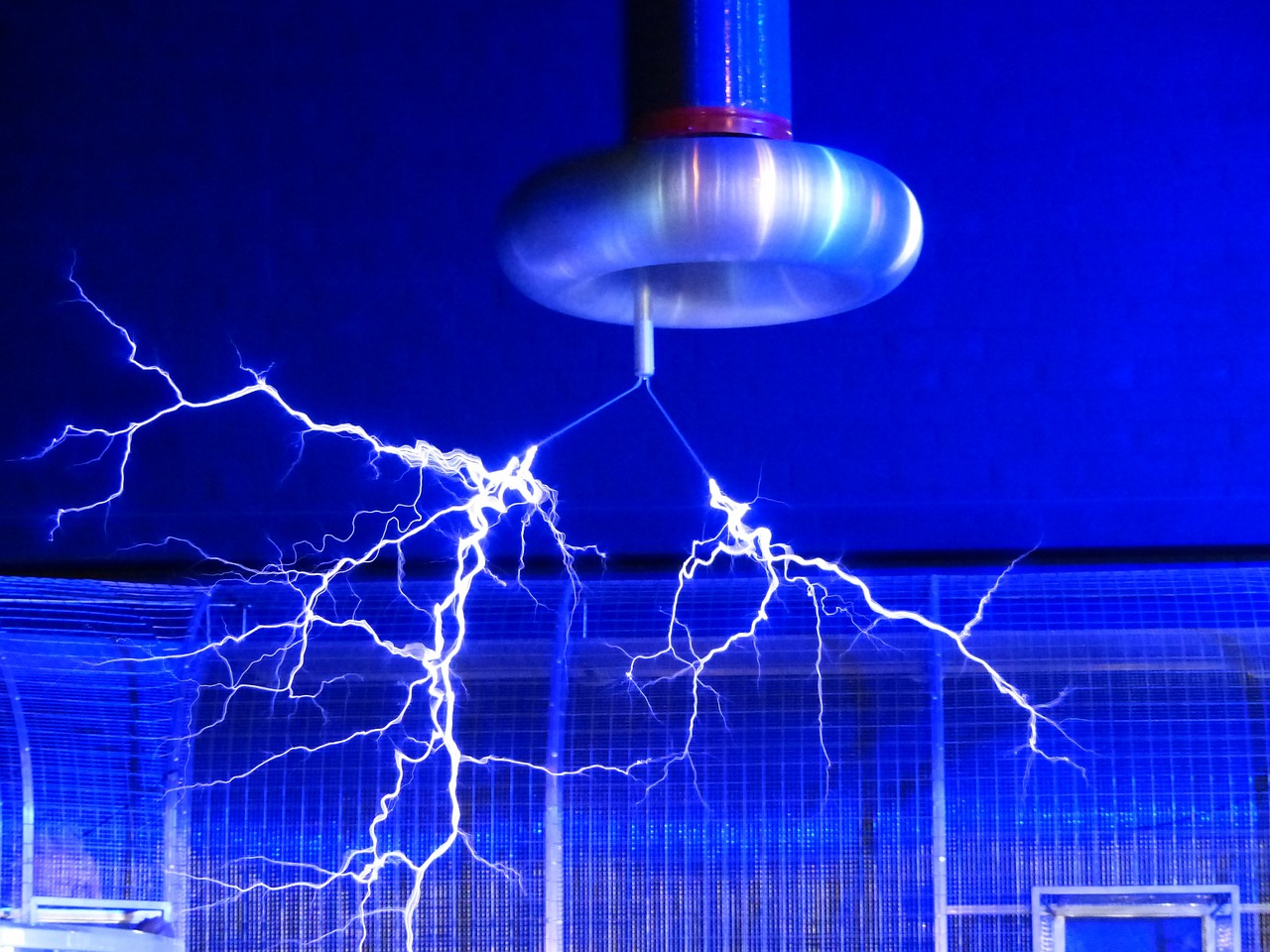 History had been waiting for a car like Tesla's Roadster. Long before the late 80's, when Marty McFly argued with Doc Brown in front of a trash propelled DeLorean, the dream was in the ether–a sexy car that runs on renewable fuel.
Fast forward to 2001 when electrical engineers Marc Tarpenning and Martin Eberhard began contemplating the idea of an eco-friendly sports car. Eberhard was recently divorced and clearly in need of a sports car. But at the same time he was discouraged by his options. "I couldn't bring myself to buy a car that got 18 miles to the gallon at a time when wars in the Middle East seemed to somehow involve oil and the arguments for global warming were becoming undeniable." He said.
The two were already successful entrepreneurs, having founded and sold several large companies during the nineties. The last of these, NuvoMedia, went to TV Guide for $187 million just before the dot-com bubble burst. With a history like theirs, neither was intimidated by the idea of creating an A/C powered prototype car.
TSLA History Continued
Later they sent a letter to PayPal co-founder and SpaceX CEO, Elon Musk asking for a meeting. Musk, a believer in the need and market potential for alternative energy, was an easy sell. You can read more about Tesla's history check out, "Tesla Motors: How Elon Musk and Company Made Electric Cars Cool, and Sparked the Next Tech Revolution" By Charles Morris.
To create a desirable look for the new sports car, Tesla executives used an expedited process, modeling it after the Lotus Elise. Since the first Roadster was produced in 2008 it has amassed an impressive resume.
Investors seeking to buy stock in Tesla are often impressed that the Roadster set a world distance record of 311 miles, the greatest distance ever traveled by a production level electric car on a single charge. In 2010 a Roadster, praised for its clean handling, was the first electric car to win at the Monte Carlo Alternative Energy Rally.
TSLA Share News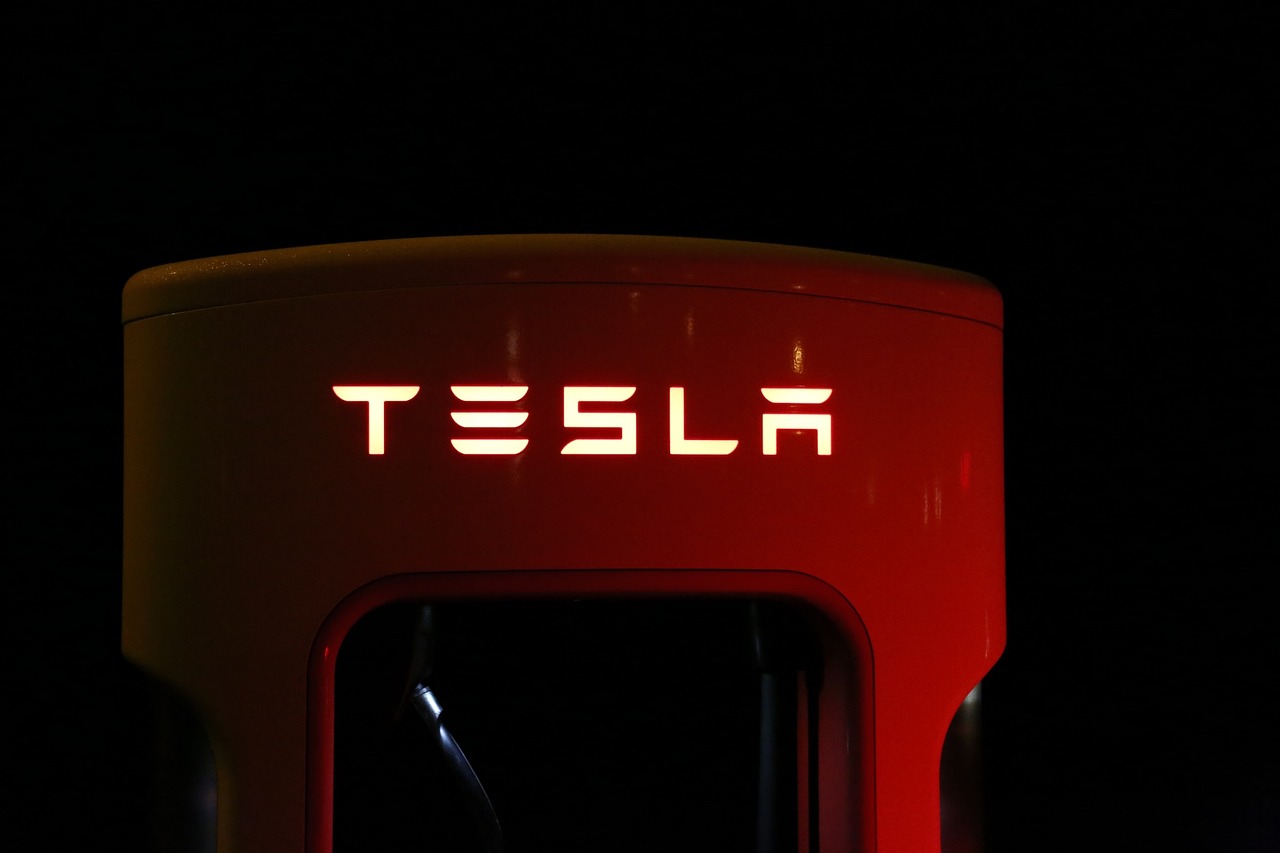 Tesla news is a hot topic on Google search and investors tracking its flow will often find the best price for TSLA. In time, we will also have our own dedicated Tesla share news section. This will also cover other big stocks like Apple and Cisco. But for now, this investment guide is all we can offer you.
How Much is Tesla Worth?
How much is Tesla worth and is Tesla worth your investment? Toyota thought so; they formed a Strategic Alliance with Tesla just before its 2010 IPO.
While most people are familiar with the name Tesla, they may not know that they likely heard about the company through the channels of its stunningly effective grassroots campaign. TSLA has only been listed on the exchange since 2010, yet the name Tesla is almost as common on Wall Street as names like Yahoo and Amazon. Clearly, there is no shortage in investors that want to buy shares in TSLA.
Historically advertising in the car industry has been as necessary to survival as sugar is to soft-drinks, but Tesla created household name status without running any major ads. Its quarterly sales and related expenses reports read like those of a company one-tenth its size. Since how much Tesla is worth is in direct relation to its overall costs expense budgets are the friend of a savvy investor.
Current Tesla Stock Price: Tesla's Stock Price Per Share
What else is driving so many investors to buy Tesla stock? A 2014 poll by Strategic Vision showed that the "Most Loved Car in America" is the Tesla Model S. It's possible that Tesla is an idea that the world was simply ready for and car enthusiasts continue to line up for test drives. After driving Tesla's Roadster noted carphile Jay Leno said, "If this is the future, I'm not that worried".
What Does TSLA Own?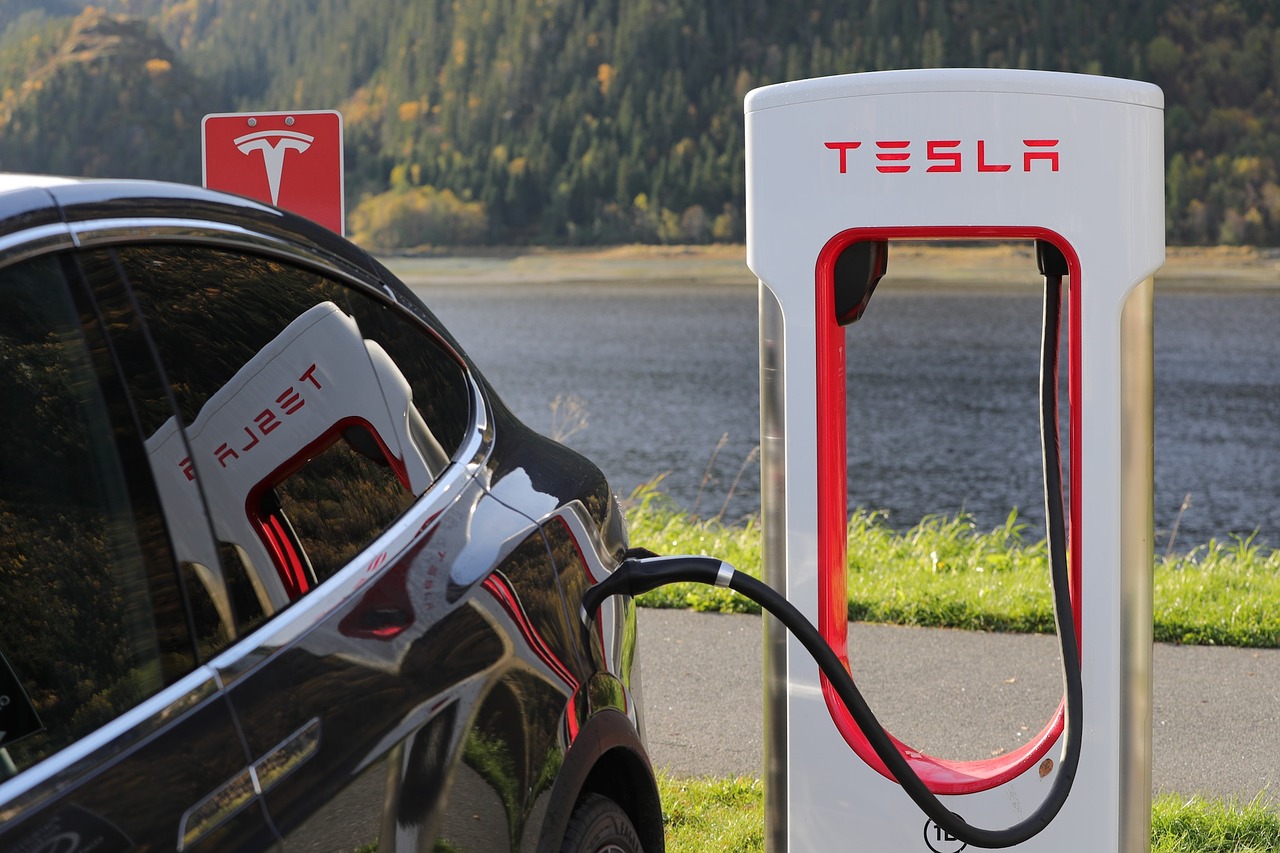 While Tesla has sold more than 125,000 cars to date, its numbers are dwarfed by well-established brands like Honda. Still, when buying shares in Tesla, keep this in mind: Tesla owns 100% of its dealerships and Slate recently pointed out, "Tesla bypasses value-subtracting dealer franchises and universally disliked car sales people." Tesla also follows a strict inventory protocol, they do not add car sales to their report tallies until the car has been delivered and the buyer has signed for it.
Through the 2013 strategic partnership with Toyota, its Fremont California production site has recently reached the milestone production rate of 2000 cars per week or 104,000 a year. When asked about Tesla's goal of 1,000,000 cars per year by 2020 Elon Musk joked, "Well, I think it is actually feasible, maybe not advisable, but feasible to do it with just Fremont and the Gigafactory" The Gigafactory is Tesla's $5 billion dollar facility in Reno, Nevada where they have recently kicked off production of their own solar powered lithium-ion battery line in partnership with Panasonic.
What Does TSLA Own (More)?
While Tesla is known in the mass-market for its one-of–a-kind vehicles investors looking to buy shares in TSLA are whispering about the market potential of Tesla's solar batteries. Tesla owns The Powerall and Powerpack lithium-ion solar batteries. These are used for residential and industrial power respectively. They are now being actively marketed on Tesla's homepage. In fact, with the help of newly acquired SolarCity, Tesla won a bid to aid in the prevention of electricity shortages in Southern California.
In a 2013 TedTalk Musk expressed his hope for a zero-down financing option for these products. This is a move that would make them an affordable option for the average home buyer. It could also give stockholders a chance to profit from the ever-expanding solar power industry.
Some investors feel that buying shares in Tesla gives them access to the shared profit from a growing infrastructure business as well. Tesla Supercharging Stations exist across the globe, with more than 4,800 Supercharging Stations worldwide. Free charging was a purchasable option for Tesla cars ordered before January 15, 2017. Now all cars get a free 400 kWh or about 1,000 miles per year and will pay a charging fee thereafter.
Tesla Stock Price History?
Tesla's IPO debuted on the NASDAQ stock exchange on June 29, 2010 and raised over $226 million. The original 13.3 million shares were priced at $17 per share.
For the first three years after its IPO in 2010 Tesla's stock price per share averaged around $28.00. During 2013, Tesla's stock price per share was on the rise and by June 28th, 2015 shares had climbed to a record high of $282.45. If you had purchased 1000 shares of Tesla (TSLA) in 2010 for $17.00 per share for a $17,000 investment, those same shares would have been worth $282.45 at the 2015 high.
If you held onto those same 1000 shares and rather than sell them at their 2015 high, held them until the 2016 low of $181.45 you would have gained only $164,450. As you can see, a volatile stock can be fine for long term trading, but sometimes it pays to take profits and find another entry point at a lower price.
Buy Tesla Stock: Best Stock
It can be difficult for investors to determine the best stock price for Tesla and they may want to keep a few things in mind. While Tesla still enjoys the momentum of consumer excitement it also moves along with the Car Manufacturing Industry. With around twenty tickers, Car Manufacturing is a relatively small Industry group. Tesla can be susceptible to sudden market moves and large gaps in price can be found throughout the year.
The best stock price for Tesla tends to come about when the market itself is experiencing weakness. You can buy shares in TSLA from most online trading platforms. You shouldn't be paying any more than $10 per trade.