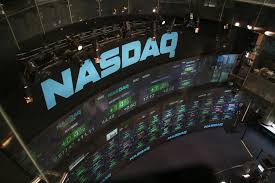 What are the best penny stocks on the market right now? This is question we receive a lot, and it's one we will address in this article as we look at the "Top Penny Stocks to Watch" right now. We typically don't cover penny stocks here on Buy Shares In, so this makes for a refreshing change.
Penny stocks have a loose definition, and in this article we have probably made that definition even looser. These "top penny stocks to watch" are basically stocks that can be bought cheap. They are stocks that will give you large numbers for your relatively small investment, which in turn will mean you'll be in of a big payday if the price goes up.
Why Invest in Penny Stocks?
Many first-time investors and non-investors have a misconception about the stock market. They think that it's a place where you can enter with pennies and walk away with millions. They see the successful traders and they think that this is a high-risk game of chance where you can walk away a multi-millionaire.
As soon as they start trading, they realize that that's not the case. The stock market is about small margins. It's about playing the long-game and focusing on slight gains and dividends. At least, for the most part. Because there is a way that you can trade small and win big. That's where penny stocks come in.
The beauty of penny stocks is that, as their name suggests, they cost mere pennies to buy. That leaves a lot of room for growth. And if you get in while the company is still small and stay there until it's huge, then you can secure a small fortune. Such was the case with investors who bought shares in Netflix, and to an extent it was also the case with shares in Apple.
This this guide we'll look at the Top Penny Stocks to Watch for 2017. At the time of writing, there is a lot of movement in the markets. There is a lot going on and a lot of promise. These top penny stocks to watch all have the potential to be huge, but they also have the potential to fade away into nothing. So, don't expect a sure-thing.
Top Penny Stocks to Watch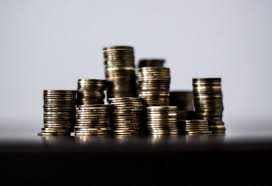 So, let's get to it. These are the companies that have made our list. Below each one you will also find a stock ticker, which flashes real-time stock prices for each penny stock.
Aerotech (NASDAQ: ARTX
This is company with a big future, because it's a company that has invested in the future of virtual reality. As discussed on our Buying Virtual Reality Stocks page, there are many ways to invest in this technology. But tech stock like Aerotech are by far the best. They have direct involvement. If this tech takes off, then so will ARTX stock.
This is one of our top stocks to watch right now because so many factors can trigger a successful year for this company. What's more, they haven't been recognized for their success and their promise, which means ARTX stock is very reasonably priced. So, if you want a big 2017 then make sure you invest in a company that is also likely to have a big 2017. Buy Aerotech stock and you won't regret it. Probably (come on, we're not psychics)
[stock_ticker symbols="ARTX" show="" static="" nolink="" speed="" class=""]
Hecla Mining Company (NYSE:HL)
This is one of the oldest mining companies n the world. As far as we can see, it's also the oldest mining stock on the New York Stock Exchange. It has had its ups and its down. But there is still a lot of promise in NYSE: HL stock. If you want to buy Hecla Mining Company stock then now is the perfect time.
There is a lot of uncertainty out there right now. The UK is leaving the EU. Trump is causing chaos in the United States. The world could be on the brink of a trade war, if not a world war. With all of that going on, the markets will likely look to trusted mining companies like this. There will always be value in minerals as any investor will tell you. And when it comes to profitable minerals, HL stock is a good bet.
[stock_ticker symbols="HL" show="" static="" nolink="" speed="" class=""]
Five Below (NASDAQ: FIVE)
Another one from the NASDAQ, this one has heaps of promise and is increasing month by month. Already Five Below stock has increased in 2017 by as much as a quarter. In months to come it will like jump even further up. So, buy Five Below stock and you will be buying stock in a company that is only looking up, a company that is only moving forward.
For those not in the know, Five Below is a department/discount store that is focused on California, Florida and Texas. They have plans to open a total of 2,000 stores across those states, adding around 1,600 to the number that they already have. If hat's not a valid reason to buy stock in Five Below, we don't know what is.
[stock_ticker symbols="FIVE" show="" static="" nolink="" speed="" class=""]
Twitter (NYSE: TWTR)
This might be a surprise to see on a list of the top penny stocks to watch, because you might not see it as a penny stock. But the value is very low, much less than the likes of Facebook. Of course, there is a reason for that. Twitter doesn't make as much money as Facebook. It also doesn't have the additional support from services like WhatsApp and Instagram.
Twitter may be commonly seen as the second largest social network and that may be true, but as close as these two are in social network stakes, there is a huge gap between them in the markets. However, the future is bright for TWTR stock. It might be struggling now, losing members and investor faith, but we have a good feeling Twitter's stock price will rise throughout this year and will be huge within a few years.
Buying Twitter stock could be the best thing you do this year. That is why this one makes it onto our list of the top penny stocks to watch, and why it will probably feature on many similar lists from here on out.
[stock_ticker symbols="TWTR" show="" static="" nolink="" speed="" class=""]