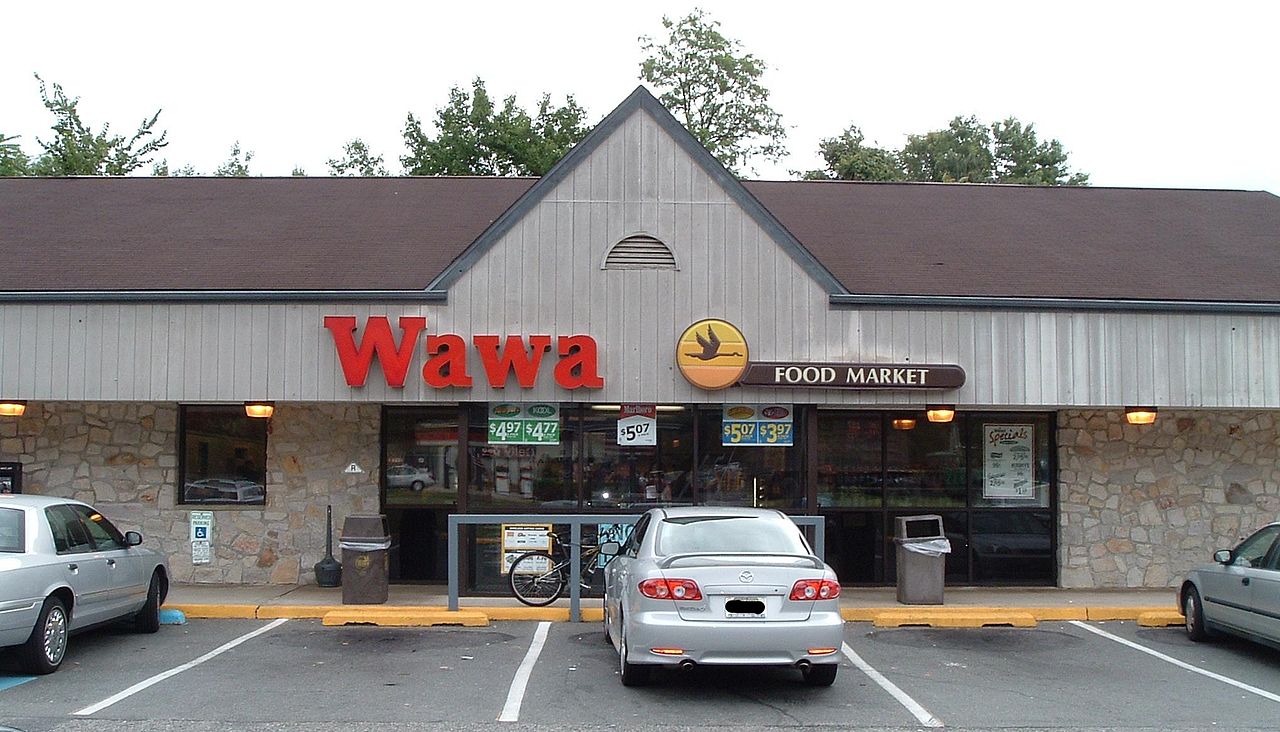 If you've visited the mid-Atlantic region of the United States, it's likely you've visited a Wawa store. While it's not a national brand like Circle K or RaceTrac, Wawa is still very successful within its region of operations. Are you wondering how you can buy Wawa stock? Want to cash in on Wawa's success? Here's a look at the company, and whether you even can buy shares in Wawa stores.
Wawa Stock
To begin, let's explore the Wawa company history just a bit. The Wawa name was originally established in 1803 as an iron foundry in New Jersey. It wasn't until the end of the 19th century that George Wood, company owner, developed an interest in milk production.
With profits from the iron foundry, Wood imported cows from Guernsey to Delaware County, Pennsylvania, and began to build a dairy farm. On 1,000 acres just outside of Philadelphia, the Wawa headquarters was established, and the company slowly began to grow into the chain of stores we know today.
In the decades which followed, George Wood and his family built a sound dairy business, delivering milk to customers in Pennsylvania and surrounding states. But they did face one problem – pasteurization wasn't standard practice. In fact, it wasn't "invented" until 1863. Children began to get sick from drinking milk products, and Woods had to develop a creative marketing strategy.
Wood asked doctors to "certify" that Wawa milk was safe and sanitary, and customers bought it, both literally and figuratively. As a result, demand for Wawa dairy products grew, and so did the Wawa delivery service.



By the 1960s, American consumers were no longer demanding milk delivery, opting instead to visit supermarkets to purchase dairy products. As a result, in 1964, George Wood's grandson, Grahame Wood, opened the first Wawa store.
Wawa Stock Price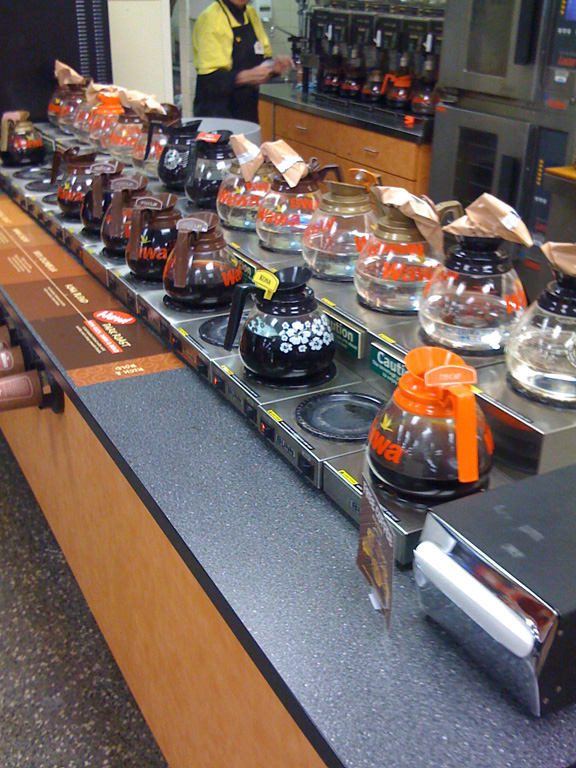 Today there are over 750 Wawa stores in operation. The chain is still headquartered in Pennsylvania, but its stores are also located in Delaware, Virginia, New Jersey, Maryland and Florida. Many are placed along busy United States corridors, and have become a convenience stop rather than simply a dairy outlet.
Unfortunately for investors, it's impossible to buy shares in Wawa. Wawa stock is not listed on any of the exchanges, as it's a privately held company. In fact, Wawa chief executive Chris Gheysens stated in a 2013 interview, "We will never go public!"
The company has experienced great success in adapting to consumer needs and market conditions without input from investors, and will continue to do so for the foreseeable future. The company was listed in 2016 at number 34 on Forbes' list of America's largest private companies, and its revenue was listed at $9.1 billion; it's no secret why executives wish to continue with their existing company structure.
At inception, Wawa was a dairy outlet. But today, the 750 stores offer other conveniences: built to order sandwiches, coffee, snacks, wraps and beverages. Approximately 500 of its locations also have gas pumps. The company owns direct order contracts with schools and hospitals to deliver beverages, another key to its long-term success.
In order to get an accurate estimate of what the Wawa stock price would be, were it public, it's important to know the company's competitors. There are several companies which do what Wawa does, but the most competition is offered by 7-Eleven. 7-Eleven is listed on the Tokyo stock exchange as TYO: 3382 and the stock has a current value (in USD) of just over $40.
Wawa Stock Symbol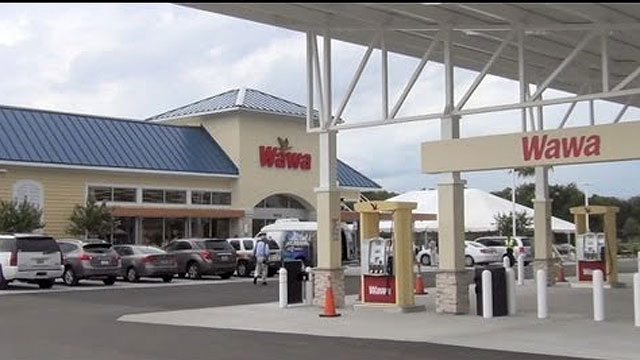 Again, there is no Wawa stock symbol, as the company has chosen to remain privately owned. And if you've been researching convenience store stock for a while, you know that Sheetz and Cumberland Farms, two chains with similar structures to Wawa, are also privately owned. But if you're looking to buy shares in similar companies, you have a few options as an investor.
One such stock is TravelCenters of America. Like Wawa, these stores are convenience stops, primarily marketed for long distance truck drivers. The stores offer beverages, fuel, dairy products, and are usually partnered with a fast food chain like Popeye's or Subway. Unlike Wawa, however, TravelCenters (NASDAQ: TA) locations dot the entirety of the United States, and the company is publicly traded. The stock is a penny stock, currently trading at $3.50 USD.



Murphy USA is another competitor. These stores are usually quite small; in fact, most are walk-up locations. But a majority of Murphy USA stores hold the benefit of being directly adjacent to a Walmart store. Murphy USA (NYSE: MUSA) is currently trading at almost $67 USD per share.
While the Wawa stock symbol is something you won't find on streaming tickers in the near future, there are many other opportunities for traders to add convenience stores to their portfolios.
Wawa Stock IPO
At the time of this writing, there is no plan for a Wawa stock IPO in the works. The company is privately owned, and employees own around 40% of the company. Upon working one year and 1,000 hours, employees may participate in an employee stock ownership plan, and after six years those workers are fully vested.
The simple truth is that you can't buy Wawa stock and you probably never will be, at least not as a member of the public. But even in the face of such doubt, with the owners so adamant that they will not list, companies have been known to change their mind. After all, this is how the richest companies in the world get to that point in the first place.
Wawa Stocks Availability
Wawa stocks availability isn't promising. The company intends to continue to grow its presence in the mid-Atlantic and in Florida, but there is no plan for an initial public offering.
In 2016, Wawa stores opened 50 new locations; about half of those were in the Florida market. The number of fuel pumps at Wawa locations is also expected to grow, allowing Wawa to take advantage of yet another revenue stream.
Wawa stocks aren't available to investors, but as mentioned, there are similar stocks on the market. Take a look at other Buy Shares In investment guides for more information on these stores, and on fuel companies like ExxonMobil. For more information on publicly traded companies, check out our guides on Aldi, Lidl, and Chick-fil-A. If you're interested in participating in a company IPO, be sure to research Dropbox, as investors are anticipating an IPO in the coming months.