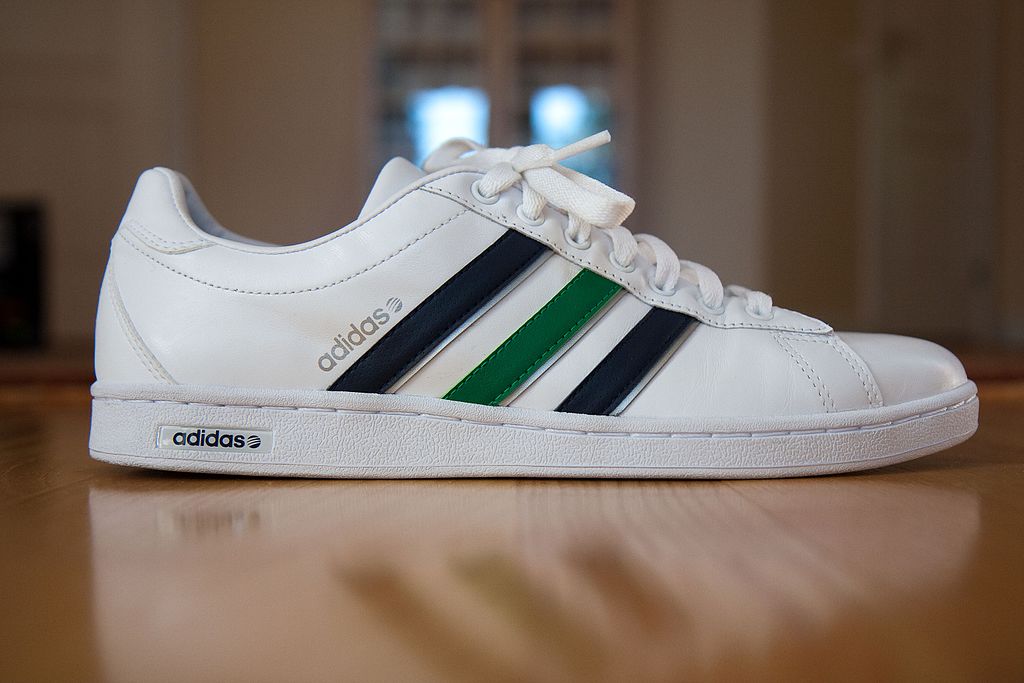 Everyone knows the three stripes. And if you haven't seen them, then you've certainly seen Kanye tweet about them. Adidas stock is something that we'll occasionally get questions about. Is it a good buy? How has the stock performed in the past? Here's what you need to know about Adidas stock.
How to Buy Adidas Stock
Adidas is a German company. It was launched in 1949 by Adolf Dassler, and it's got an interesting history. Dassler and his brother Rudolf started a small shoe company in their mom's laundry room in the 1920s. The brothers had quite a bit of success, and their shoes soon adorned the feet of Olympic athletes. But during World War II, a family feud broke out. It's unclear as to what caused the argument, but the brothers parted ways.
They split the brand, and Adolf (Adi) combined his first and last name to create Adidas. Rudolf began his own line of footwear. It was originally called Ruda, but was eventually changed to Puma. Even today, Puma is one of Adidas's biggest competitors.
To buy stock in Adidas today, you'll need to find a broker who will deal on the German stock exchange. Most brokers will be willing to do this for you, but you may incur additional fees. Be sure to ask your brokerage firm first before buying Adidas stock.
Adidas Stock Price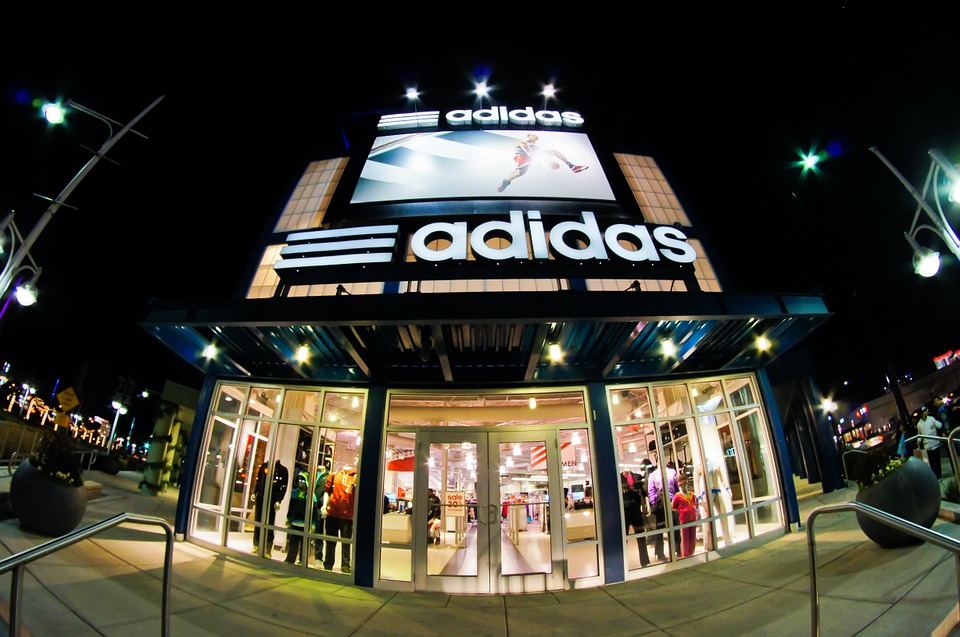 The Adidas stock price is generally listed in euros. At the time this article was written, the Adidas stock price was listed at €175.80. This is the equivalent of just around $200.
Adidas has a few competitors in the industry and in the stock market. Puma (ETR: PUM), of course, is one. And because of the family history, it's probably the most direct competitor to the company. Nike (NYSE: NKE) is another competitor to the sportswear company. Adidas and Nike have similar product offerings, and Nike is a popular choice for American investors. UnderArmour is also becoming a close rival to Adidas stock.
Adidas Stock Ticker
You won't easily find the Adidas stock ticker on the NYSE or NASDAQ exchanges. Instead, look to the Deutsche Börse exchange in Frankfurt, Germany. Adidas stock is also part of the DAX-30 index, a list of the largest German companies.
To buy stock in Adidas, look for Adidas stock ticker ETR: ADS. You can also search for the Adidas over the counter stock by searching ADDYY:US.
Stock Ticker / Stock Symbol for Adidas
The Adidas group issued an IPO on November 17, 1995. These shares were offered at a price of $54.40 each, and within a week the price of those shares increased 12%. The company sold 27.3 million shares, which raised $1.3 billion for the company.
We at Buy Shares In are firm believers that there are two types of strong companies. There are those companies which create one product or service, do it well, and adapt to the times. And there are those companies which create a variety of offerings, continually expanding offerings to follow the market and demand. The Adidas group falls into the latter category.
While Adidas began as a simple footwear company, it's broadened its brand by encompassing apparel and accessories. Athletes look to Adidas for everything from snowboarding to soccer, and the company provides; from underwear to boots, Adidas has a product. And for consumers who aren't athletes, Adidas has begun to market itself as a streetwear brand. By enlisting celebrities such as Kevin Hart and Snoop Dogg, it's managed to appeal to kids and young adults.
The company is also not afraid of an acquisition. Adidas owns TaylorMade, a golf company. It purchased Runtastic in 2015 for $240 million. And, most notable, Adidas purchased Reebok in August of 2005. The cost of that acquisition was $3.8 billion.
[stock_ticker symbols="ADS" show="" static="" nolink="" speed="" class=""]
Adidas Stock History

Generally speaking, Adidas is a stock which has historically performed well. Over the past 15 years, the stock price has seen continual increases, with one exception. On June 6, 2006, Adidas initiated a stock split. It was a 4 for 1 split, meaning that shareholders who had previously owned one share of Adidas now owned 4. The value of their investment remained unchanged.
The Adidas stock had been trading at 155 EUR prior to the split. After the stock split, shares were trading at 36 EUR. 
Adidas Stock Analysis
So should you buy stock in Adidas? Does the stock promise to continue on an upward trend?
Adidas is doing well. It's in close competition with competitor Nike in both the United States and China regions, but has been aggressively advertising. As a result, Adidas growth has outpaced Nike in both regions.
In addition to its advertising campaigns, Adidas has begun to move away from basketball shoes. As these shoes are becoming less popular, companies like UnderArmour and Nike have seen sales fall. Adidas has chosen to learn from the mistakes of its competitors.
Finally, Adidas is closely watching its consumers' preferences and tailoring its ads accordingly. As an example, the company recently announced that it'd no longer be running television ads. The company understands that its target demographic is the young adult population, and those consumers, simply, don't watch television anymore.
We think that if Adidas continues to make smart business and advertising decisions, it will see growth as a result. Investors can buy this stock and enjoy watching the company's annual dividend payout of ~$1 increase.
ADS Message Boards
For more information about Adidas stock, or to compare notes with other investors, check out an ADS message board. Here you'll be able to chat with other investors, learn more about the Adidas company and brand, and share Adidas news.
Be sure as well to check out our investment guides on similar companies. You'll find information about other companies in the health and fitness industries such as FitBit. We've also covered sports teams like the Chicago Bulls and the Green Bay Packers. In fact, there are hundreds of guides on this website, covering everything from stock prices to trading tips and much more.
As always, be sure to check back with the Buy Shares In website for the latest news and information about Adidas stock.