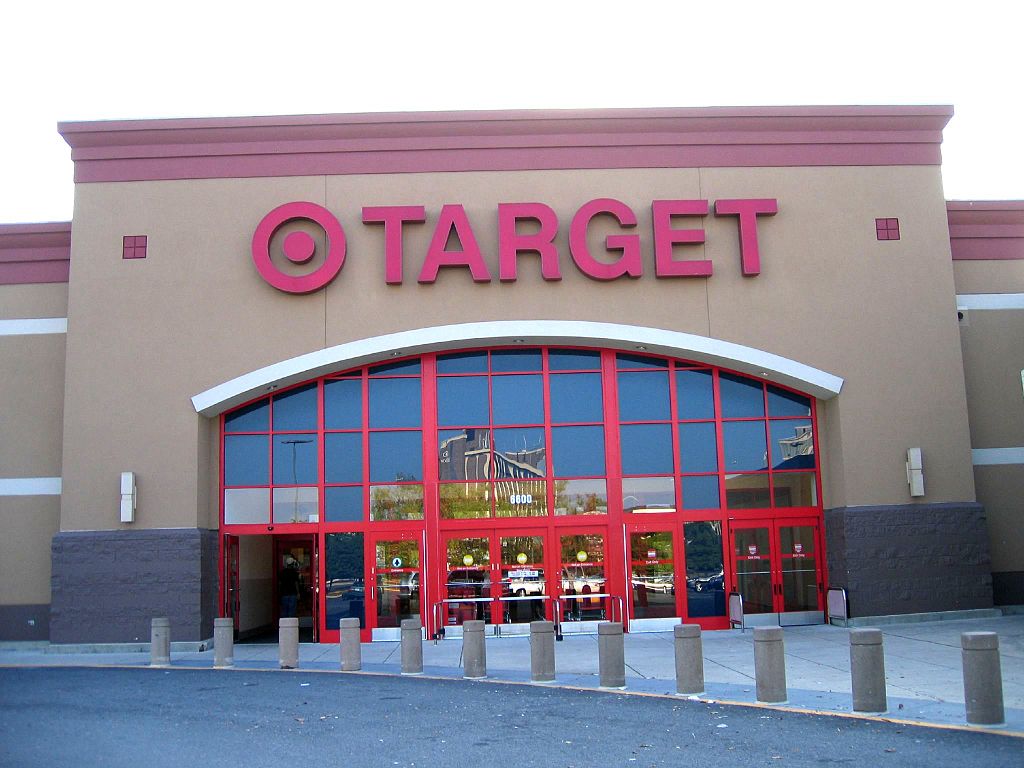 Many times, investors equate the big names in retail to safe investments. Companies like Amazon and Walmart have become household names, and this often encourages beginning investors to buy shares in the hope that they'll earn decent dividends. One such company is Target Corporation. Target has become a prominent name in big box retail; is it also a good investment opportunity? Here's what you need to know about Target stock, which trades under the symbol "TGT" stock.
Buy Target Stock
Target stock is listed on the New York Stock Exchange. This American company is headquartered in Minneapolis, Minnesota and is the second largest retailer in the country. Its largest competitor is Walmart (NYSE: WMT), but also rivals online retail giant Amazon (NASDAQ: AMZN).
Target is a company which dates back to 1902, but at that time it was known as Goodfellow Dry Goods. During the Panic of 1893, a church in downtown Minneapolis burned to the ground. The church lacked insurance to rebuild or cover expenses, so parishioner George Dayton purchased a nearby empty lot. Those proceeds were used to rebuild the church, and on the empty lot Dayton built a 6-story building.
The Reuben Simon Goodfellow Company moved into the building, and soon became the Dayton Company. George Dayton died in 1938, and in the years following his death, family members who now owned the company began to brand the Dayton Company as an upscale discount store.
In 1962, The Dayton Company opened its first department store using the name Target. It was located in Roseville, Minnesota, and within the first three years of operation, Target stores earned $39 in sales.
Today, Target stores operate 1,800 stores across the United States. The company had previously owned stores in Canada, but those locations were liquidated in 2015. Target annual sales in 2016 were over $69.4 million.
Target Stock Exchange
Target issued its IPO in 1967. It is listed on the New York Stock Exchange, and is also a component of the Dow Jones Industrial Average. To buy Target stock, you can contact any traditional broker. You may also choose to use an online discount broker, where you can buy shares in Target for lower commissions than some brokerage firms charge.
If you're not in the United States, you can still buy stock in Target. Contact your broker to determine if any additional fees will apply.
Target Stock Symbol / Stock Ticker
Target is listed on the New York Stock Exchange under ticker symbol TGT. We mentioned a few of its competitors. Walmart is one of these competitors, and is the only retailer in the United States which nets more sales annually than Target.
Target, however, is also in indirect competition with Costco and BJs Wholesale. Its online sales compete with those of Amazon. And as Target has expanded its brand to include the Super Target stores, TGT also has competition in the grocery industry. Kroger and Whole Foods are two of Target's grocery competitors.
Target Stock Price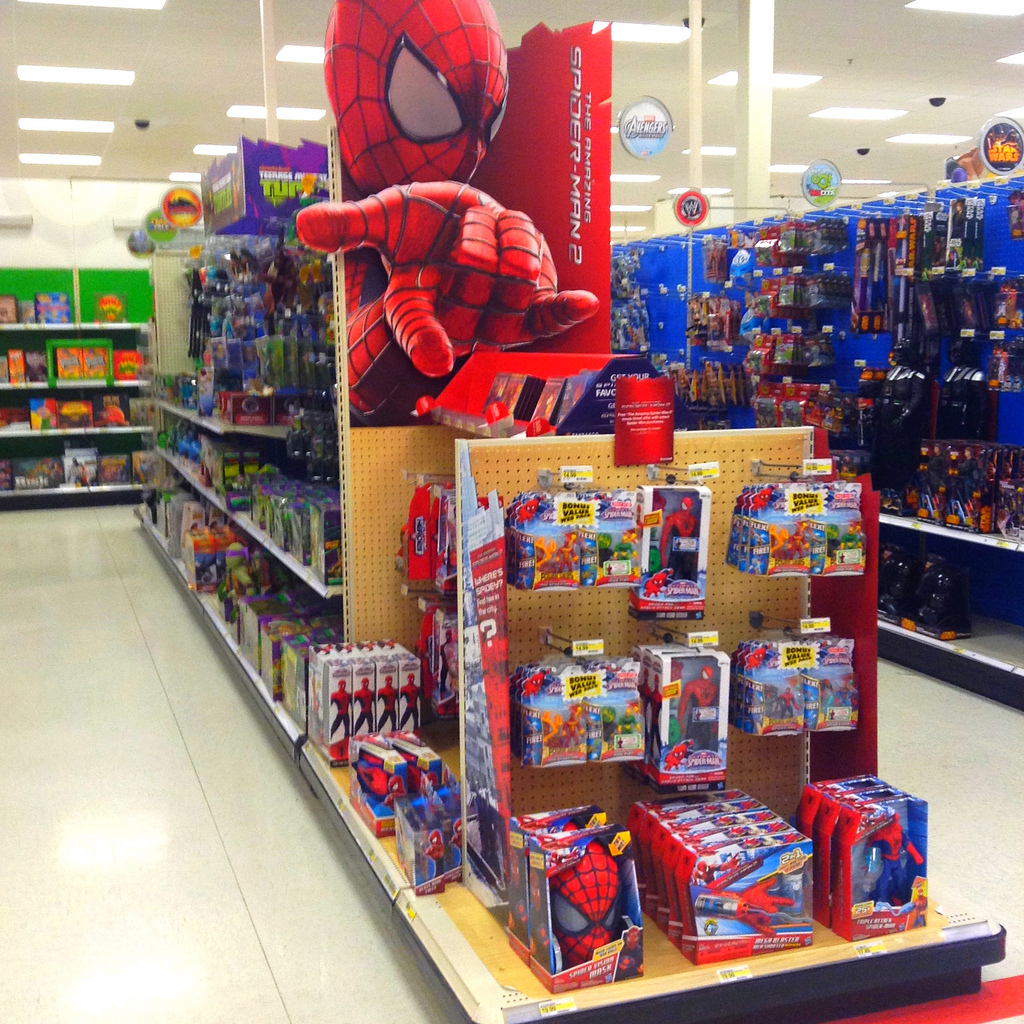 At the time of writing, Target stock was trading at just over $52 per share. This may seem like an affordable stock purchase for investors, but is it a safe investment?
Over the past 12 months, shares of Target stock are down over 27% this year. The company is suffering setbacks for a number of reasons, including its own inaction to acquire other smaller companies.
Amazon has recently released news of its plans to acquire Whole Foods, and that is especially threatening to Target and TGT stock. Target has, since the early days of its brand, striven to convince consumers that it's an "upscale" retailer, or even a "discount luxury" store. As you may know, some shoppers prefer Target over Walmart. While the prices at Target are higher for even the most basic goods, consumers are happy to pay for the Target name.
Whole Foods has a similar marketing ploy. Whole Foods has convinced consumers that its products are upscale, despite being a food market. As Amazon proceeds with the Whole Foods acquisition, the results may be devastating to Target. Amazon, a huge competitor to Target, will now own the biggest competition to Target's "upscale" grocery department.
[stock_ticker symbols="TGT" show="" static="" nolink="" speed="" class=""]
Target Stock Price History
Since the IPO, TGT stock has continually risen. That is, until recently. In 2016, Target reported a decrease in sales; that along with other factors was worrying to investors. Shares in Target were sold following its 2016 annual report, and the company isn't reporting much success in 2017.
In a nutshell, Target stock price won't follow the trend of Target stock price history if TGT remains inactive and stagnant. The company has recently begun to expand its private label brands, but this is probably not enough to improve stock performance very quickly.
Target Stock Dividends: History
Despite poor sales performance and declining stock prices, Target continues to pay dividends to its shareholders. Dividends are paid quarterly, and amount to a payout of over $2.40 expected in 2017.
Target Stock Split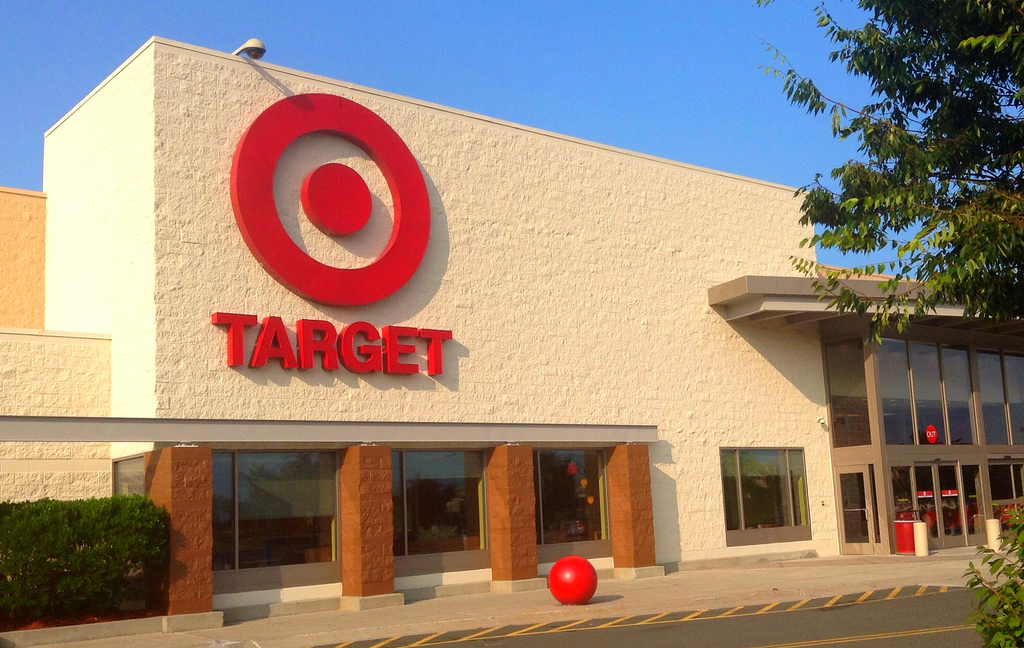 Target stock split history reflects four splits of TGT stock. In 1983, in 1998 and in 2000, Target initiated a 2 for 1 stock split. Investors who owned one share in Target now owned two shares post split. The value of their investments remained the same. In 1996, Target initiated a 3 for 1 split. Those who had previously owned one share of TGT stock now owned 3 shares. Again, the value remained the same.
Target Stock News
In recent months, Target hasn't made headlines in too many positive ways. In fact, with the exception of its private label creation and its failing sales, it's not made news at all.
If Target continues to invest in itself, shareholders will begin to bail on the company. The corporation needs to take steps to compete with competitors like Walmart and Costco, and it needs to take action soon. A refusal to look for ways to diversify may mean that Target stock will slip even further.
TGT Message Board
If you're looking to chat with others about Target stock or Target competitors, try a TGT message board. These boards are a great way to communicate with other investors about stock wins and losses.
If it's news you're after, be sure to check back to the Buy Shares In website frequently. As TGT stock news comes available, we'll be sure to fill you in on the latest.