ESPN are one of the biggest names in sport. That's why so many investors are looking to get their own share of this booming media company, but can they do that? Is it possible to buy ESPN stock and if so, what's the price, symbol and other essential information?
Buy ESPN Stock
You can not buy shares in ESPN directly. However, you can invest in ESPN stock by buying shares in their parent company. That can be seen as good news or bad news. It all depends on what your thoughts are about the Walt Disney Corporation. Because they are the ones who own this company.
Disney (NYSE: DIS) own 80% of ESPN, with the other 20% being owned by the Hearst Corporation. We have discussed the two parent companies in more detail below. And that's important because if you want to buy ESPN stock then you will need to invest in these companies and that means taking advantage of all the other subsidiaries and shares that these two companies own.
ESPN Stock Holder 1: Disney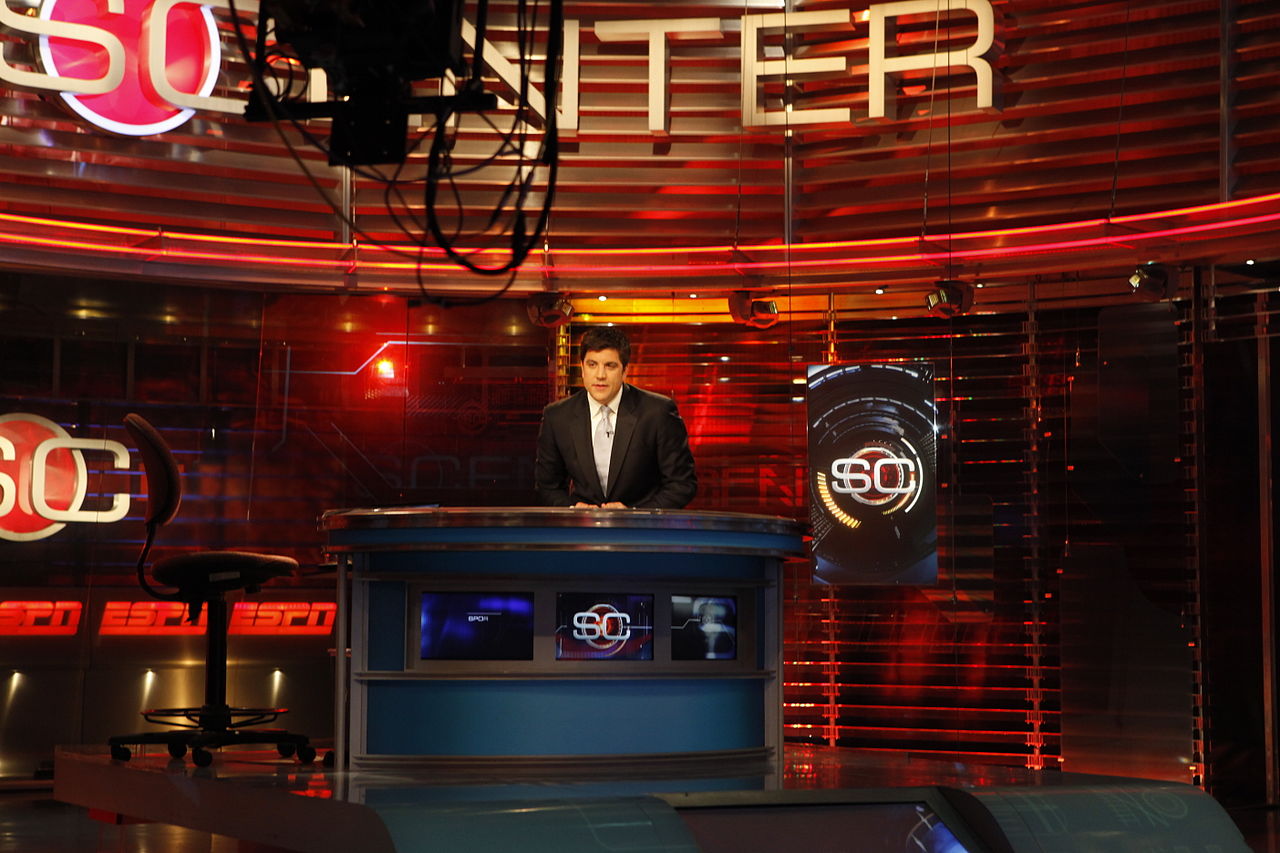 You are probably already somewhat familiar with Disney. They are one of the biggest media companies in the world after all and we have also discussed them at length on our Disney Stocks page.
Not only do they own the world's biggest and most popular theme park, but they are also responsible for many classic films, breaking the Box Office every year with animated blockbusters as well as films in pretty much every other genre.
Disney also own many other big companies, including Pixar Animation Studios and Marvel Studios, as well LucasFilms, which gives them the rights to the Star Wars franchise. This is a brand that is constantly growing and seems to always be popular. As mention before on our Hulu Stocks page, they also own a stake in this growing video-on-demand company, which is a major competitor for Netflix.
ESPN Stock Holder 1: Hearst Corporation
Hearst Corporation, or Hearst Communications (often simply referred to as Hearst) is a mass media company that is based in New York City. They own a wealth of newspapers, magazines and other media companies and are one of the biggest companies of their type in the United States.
Hearst own major regional newspapers like the Houston Chronicle and San Francisco Chronicle; they own magazines like Cosmopolitan and Esquire; they own 50% of TV network A&E and 50% of Verizon Hearst Media Partners.
Hearst also own many big websites, including Delish, Crush and Digital Spy.
How to Buy ESPN Stock
As mentioned above, you can't buy ESPN stock directly, but you can profit from its success by buying shares in companies like Disney. It may feel like a small drop in a large ocean. After all, as big as ESPN is, it's unlikely to have a major impact on the share price of a company like Disney, right?
Well, it actually might. In fact, in 2017 the value of ESPN took a dive somewhat and many financial websites were reporting that this dip in value was causing the entire share price of their parent company, Disney, to drop. There were suggestions that Disney could sell their stake in ESPN in order to stem the tide and to make sure this didn't happen again in the future, but that has yet to materialize.
Why Did ESPN's Value Plummet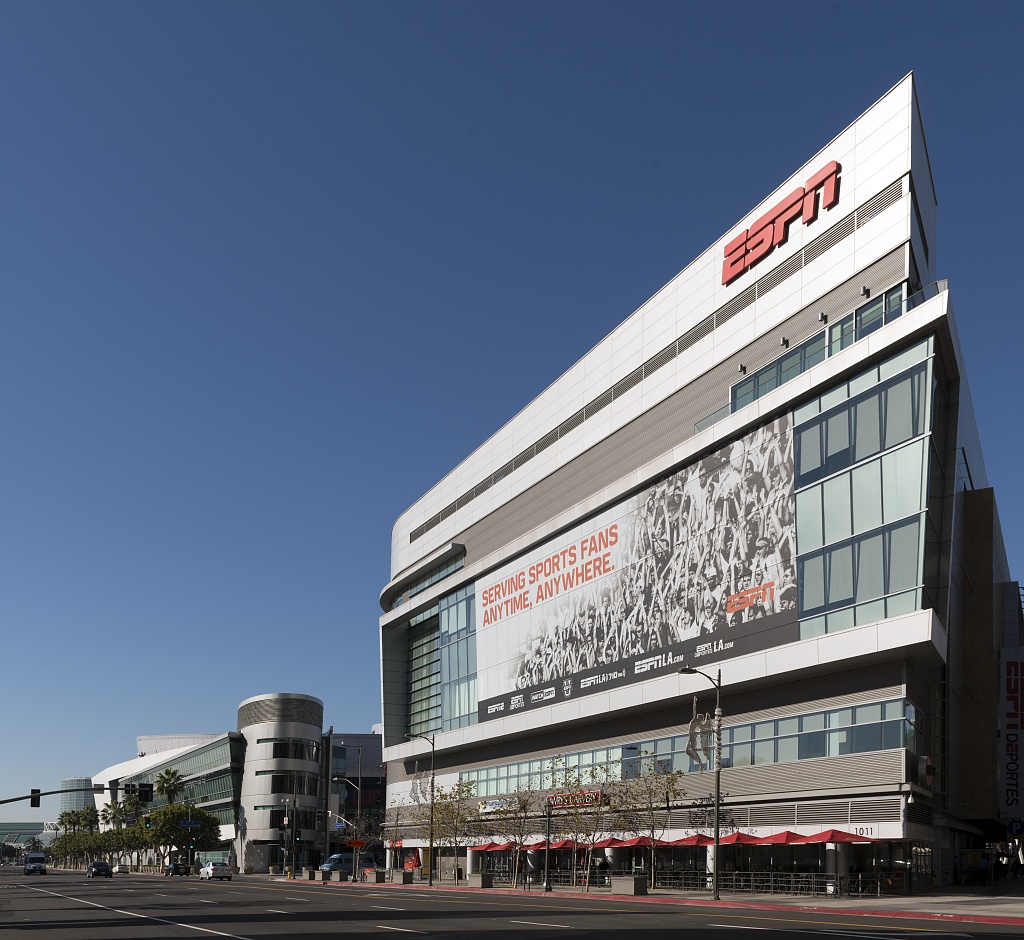 There could be several reasons for this. Perhaps the most inherently obvious reason is that cable networks are failing all over the United States. There has been a major shift to streaming services and the networks are being left behind.
Their subscription models seem somewhat archaic when measured against streaming services like Netflix and Amazon video. After all, Netflix charge you a few dollars a month and for that you get all kinds of premium, exclusive content, as well as a wealth of on-demand TV. Networks like ESPN, on the other hand, charge 2x to 5x more money and provide a fraction of the content.
It's still premium content and the fact that it's live sports (which will always have a strong market) means it should continue to perform and prove its worth. But this major shift in viewing habits has been cause for concern. On top of this are the suggestions that while prices are going down with other services, ESPN may actually be preparing to raise theirs.
Should you Buy Shares in ESPN?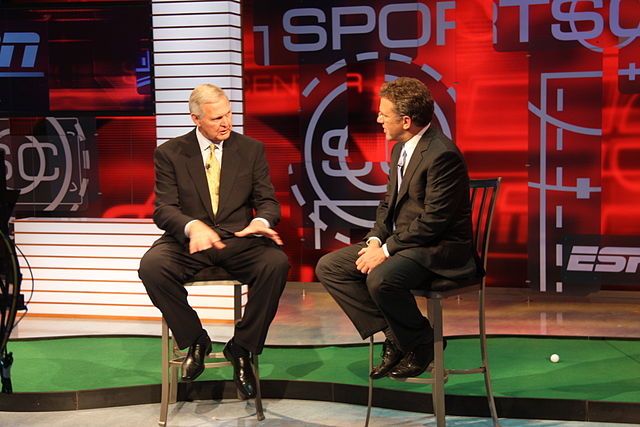 There are many reasons why you would consider buying shares in the Disney corporation. We have discussed these at length on previous guides. It's a big blue chip company and one that will always make a lot of money and will always be successful. However, ESPN is probably not one of those reasons.
When you think of ESPN you don't think of an exciting, cutting-edge company that is ready to embrace the new world. You think of a sporting giant that has been set in its ways somewhat, has consistently been criticized for its pricing policies and will likely struggle against the bigger streaming services.
As soon as the likes of Netflix or Amazon starts making deals with the big sporting leagues and teams and finds a way to stream games cheaply, ESPN will be no more. Of course, that is easier said than done. ESPN pay a lot of money for their rights and they have also embraced streaming in the sense that you can watch these games online.
However, it's still a long way from what Netflix do and price-wise there is a massive difference. They may be unwilling to charge less because the big leagues are refusing to sell the rights for less. But if that remains to be the case then the public will be the ones who decide by simply not paying for their subscriptions and not watching the games.
This is going to be an interesting journey for ESPN. The fact that it has the backing of a media giant such as Disney could be a godsend, but it could also be a huge negative. On the one hand, they will help to ensure it gets seen and that it moves with the times. On the other hand, it could be sold off at the first sign of trouble.
Only time will tell, but unless you have high hopes for the near future of ESPN stock, then it's probably not a good idea to invest.