If you've been paying attention, you may have noticed that Nike stock rose about 9% at the end of June this year. The company announced stellar fiscal fourth-quarter reports from 2016, and investors reacted.
So is it a good time to invest in Nike stock? Are there other options for investors looking for buys in the industry? Let's explore Nike stock, and where the analysts rank it.
How to Buy Stock in Nike
Nike is a multinational corporation based in Oregon, United States. The company has a presence in the worldwide market, and is one of the most widely recognized names in sportswear and sports equipment.
Founded in 1964, Nike began as Blue Ribbon Sports. University of Oregon track star Phil Knight and his coach, Bill Bowerman, created the company as a distributor to a Japanese merchant. Bill Bowerman made his first pair of Nike shoes for athlete Otis Davis, who later went on to win two gold medals in the 1960 Summer Olympics.
In 1966, the Nike company opened its first retail store, and the rest is history. Today, Nike earns over $30.6 billion dollars annually in revenue. Are you interested in buying stock in Nike? Nike stock can be purchased through a traditional broker or through most discount brokers. You can find more information about popular discount brokers in the Buy Shares In reviews.
It's listed on the New York Stock Exchange, and has been a publicly traded stock since its IPO in December of 1980.
Nike Stock Symbol / Stock Ticker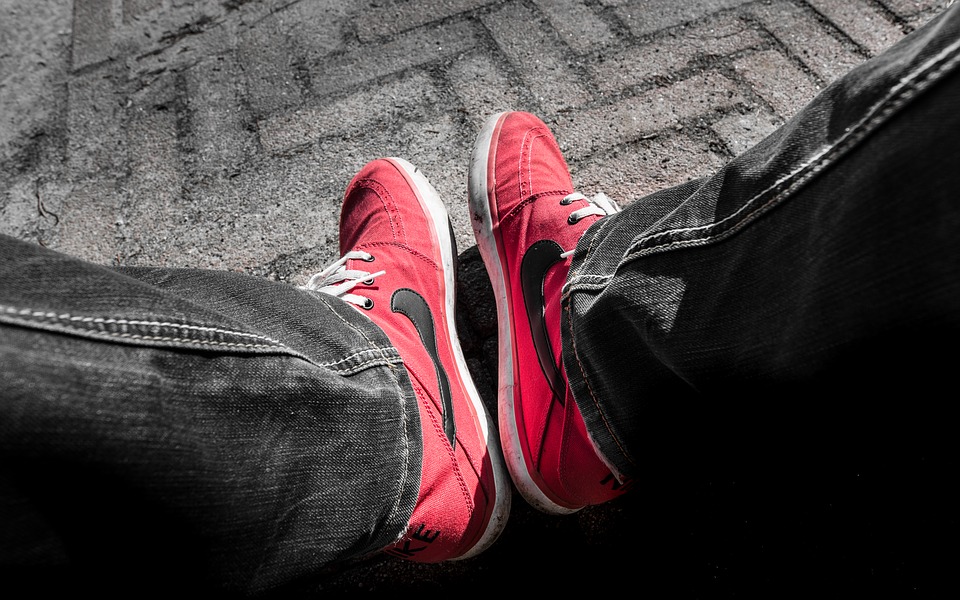 Nike stock may be found on the New York Stock Exchange under ticker symbol NKE. Its competitors include UnderArmour, Adidas, and Skechers. While several of Nike's competitors are also suppliers of sports equipment, none but Adidas comes close to reaching the scope of products offered by the Nike company.
Nike Stock Split
In the course of its history on the New York Stock Exchange, Nike has split its stock 6 times. Each stock was a 2 for 1 split. These splits occurred in 1990, 1995, 1996, 2007, 2012 and 2015.
A 2 for 1 split means that a shareholder who previously owned one share in a company will now own two shares post-split. The value of the investments remains the same.
Nike Stock Dividends
In addition to having solid stock performance, Nike pays dividends to its shareholders. While these dividends aren't phenomenal, they're still a nice addition to an investor's portfolio. Currently, Nike pays quarterly dividends of $.18 per share. This is much lower than its 2012 dividend payments of $.36 per share.
It's unclear as to whether Nike will increase its dividends in the near future. Despite analyst recommendations to hold the stock, analysts do hold some reservation as to the future of the dividends. As competing companies like Adidas grow exponentially, analysts believe that Nike may choose to hold on to the current dividend payout.
Nike Stock Price
At the time this article was written, Nike stock was trading at a price of just over $58. The stock has exhibited great performance over the past 37 years, and analysts are forecasting that that trend will continue. In fact, of 37 analysts interviewed, none recommended Nike stock as a sell. Of those analysts, 12 recommended that investors buy Nike stock, and 13 recommended that investors hold their shares. In short, the future of Nike stock is looking bright, and analysts agree.
In contrast to Nike stock, competitor UnderArmour (NYSE:UAA) has recently seen its stock fall about 24% in value. Nike stock has climbed 14% so far in 2017. So is this unusual for Nike? How does this recent growth compare to the Nike stock price over the years, and will that growth continue?
Nike Stock Price History
Nike announced its IPO in December of 1980. It's been calculated that if you'd invested just $1,000 in Nike stock at the time of the company's IPO, your investment would now hold almost $730,000 in value. That's quite impressive for a company which launched an IPO fewer than 40 years ago.
Paramount to the branding of Nike is the Nike "swoosh." In 1971, Portland University student Carolyn Davidson charged Bowerman $35 for the creation of this logo. She has since been compensated in shares of the Nike company, but it was that tiny investment which led to the multinational success of the Nike brand.
Throughout company history, Nike has relied heavily on endorsements to support its image. The first of these was in 1972, when Nike signed with tennis pro Ilie Nastase. Since then, Nike has partnered with the likes of John McEnroe, Sergei Federov, LeBron James and Tiger Woods.
The company has also initiated impressive acquisitions. Converse is now a subsidiary of Nike. This transaction was completed in 2003, with Nike purchasing the Converse company for $305 million.
Nike is now the owner of Hurley, the popular surf apparel brand. Nike purchased Hurley International in a $60 million deal in 2004. Another Nike subsidiary is Umbro, the world's leader in soccer clothing, which was purchased by Nike in 2007 for $582 million. Finally, as you're likely aware, Nike owns the Jordan brand.
So what do these acquisitions mean for Nike stock? With each of these purchases, Nike has proven a point: it aims to be the world's largest athletic brand. Each of these acquisitions was initiated to grow the company, while still maintaining the image of Nike as a sports company. And with each of these purchases, Nike saw its stock prices rise.
Nike Stocks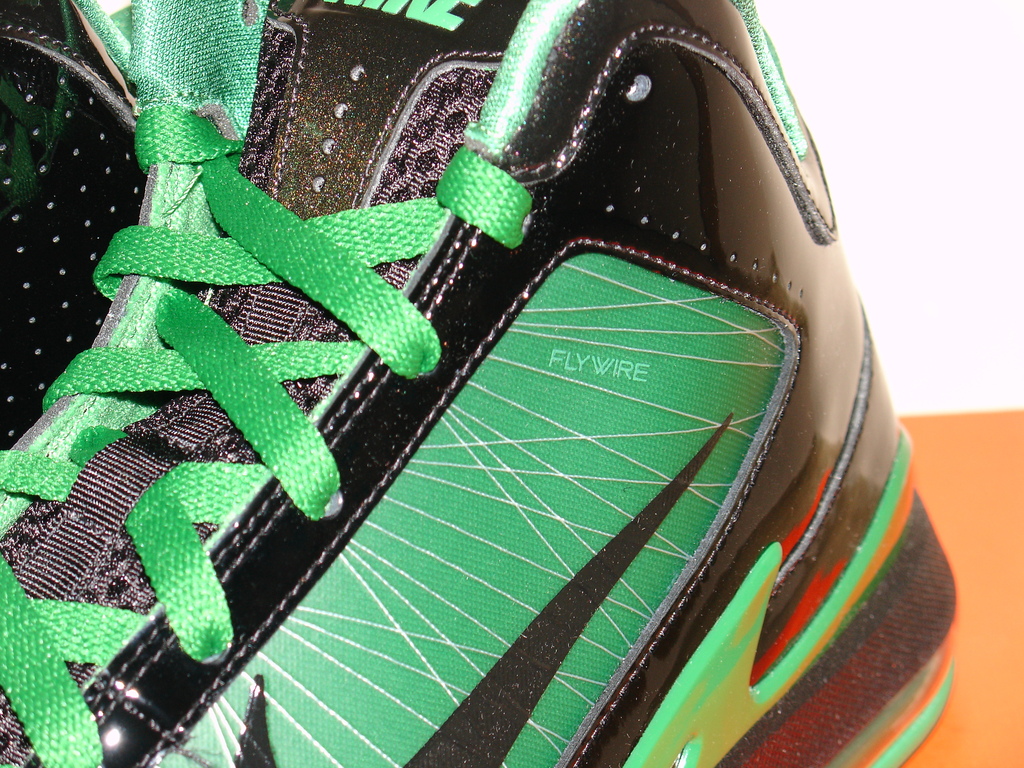 Compare the strategy of Nike to, say, that of Adidas. Both companies have made aggressive moves to capture a majority of market share. Both have been successful in their pursuits, but although Adidas is outgrowing Nike year over year, Nike still comes out the clear winner by market cap at $97 billion as opposed to Adidas's $40 billion.
In contrast, competitors like UnderArmour have failed to expand by acquisition of relevant brands. Instead, UnderArmour has begun to look for investments in other areas. For example, UAA now owns MyFitnessPal, an online and app-based weight loss community. UnderArmour is also exploring the market for wearable fitness devices. Though both may be wise moves, they don't indicate as strong a commitment to the sportswear industry as is held by Nike and Adidas.
Adidas, however, is beginning to look to marketing itself as a streetwear brand, whereas Nike holds fast to its reputation as a serious sports brand. Take, for example, the marketing strategies of the two companies. Adidas has introduced marketing with the likenesses of such personalities as athlete David Beckham. But it also has chosen to introduce Kanye West into the marketing strategy. That doesn't speak well for the athleticism of the brand.
Conversely, Nike has remained true to its marketing of the Nike brand through its endorsements of successful athletes. This may prove to be a more lasting strategy for the sportswear company.
Nike Stock News
Nike stock news sometimes revolves around its fiscal success. But sometimes, Nike news is just fun. The company strives to employ big names in its marketing campaigns, and the Just Do It slogan allows the marketing team a lot of room for creativity.
Most recently, Nike has released an Australian advertising campaign which features famous athletes doing particularly outlandish things in order to avoid taking the easy way out. Picture a world class runner handcuffing himself to a faster runner.
In other Nike stock news, the company is introducing a new technology to its shoes. While this may not be the most exciting innovation, again, it goes to exhibit the focus of the company. In its latest launch, Nike has begun to apply the technology used in its shoes to its apparel. Women's sports bras are being engineered to increase "breathability and comfort."
Nike Stock Quote
At time of writing, the Nike stock quote was just around $58. But for the most recent stock quote, be sure to check out the scrolling tickers on the Buy Shares In site. There you'll find not only the most up to date Nike quotes, but also quotes for competitors like Adidas. You'll also find information related to sports related brands, including FitBit and others.
[stock_ticker symbols="NKE" show="" static="" nolink="" speed="" class=""]
NKE Message Boards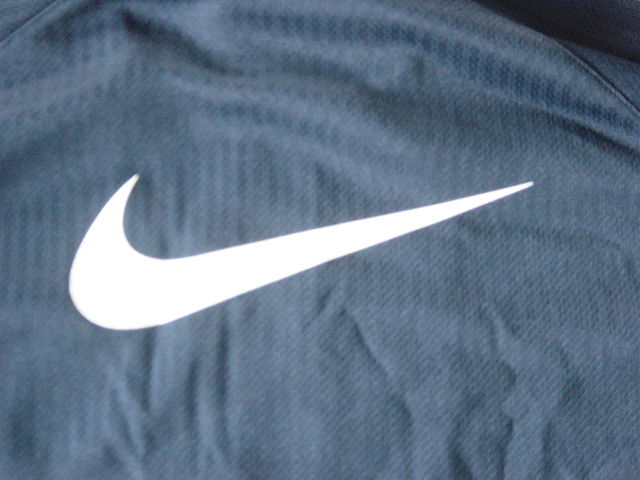 To participate in friendly (or otherwise) chats about Nike stock, check out NKE message boards and forums. You'll find a number of forums on the internet dedicated to investors like you. In these communities, you'll be able to share stories about your own investments. You'll also be able to get a feel for what other investors are doing.
If you're looking for a place to share opinions on NKE stock, chat rooms are also a good option. These rooms are usually moderated, and allow investors to share the latest news about their portfolios.
And, as always, be sure to check back to the Buy Shares In website for the latest on NKE stock. We update our pages frequently, so be sure to bookmark the investment guides that are of interest to you.