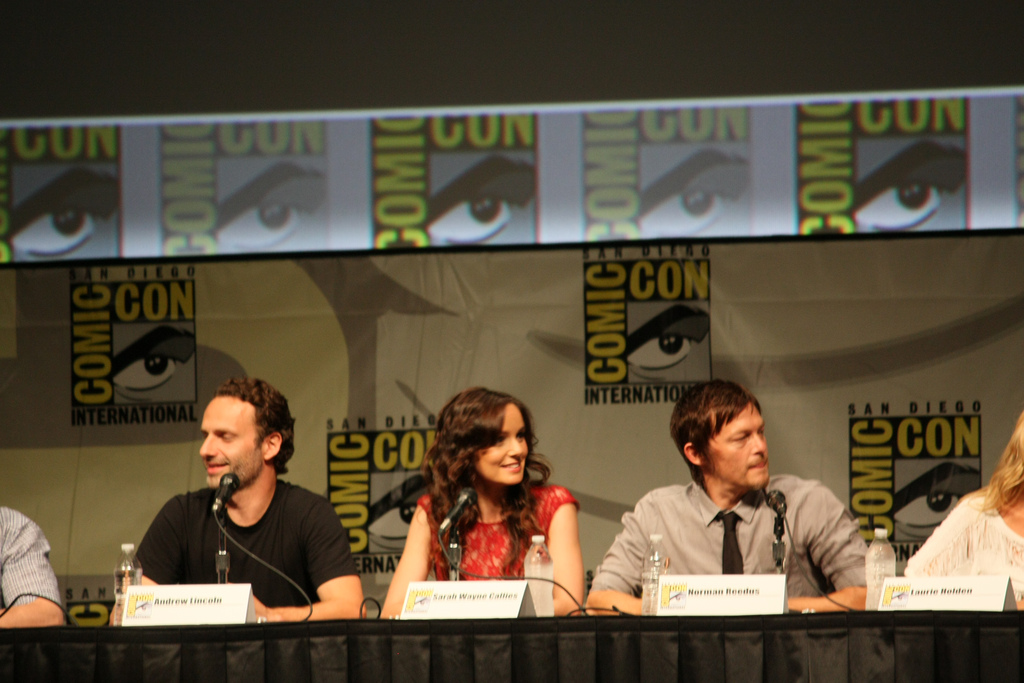 This Norman Reedus Net Worth article answers all of the questions you have about this actor's finances, including how much money he makes from his films, his modeling and more. And of course, we also take a look at his total worth. You can see this below, but make sure you keep reading to learn how he arrived at this figure.
Norman Reedus Net Worth = $8 Million
Norman Reedus
At forty-eight years old, Norman Reedus is the quintessential Peter Pan with a slight bad boy image that is more perception than reality. Prone to playing pranks and riding a motorcycle, he smokes Parliament cigarettes and sports numerous tattoos, but has been spotted relaxing in one-piece footie pajamas and is more at home with a camera in hand than a weapon. Reedus left home at age 12 and traveled the world as a teenager, staying only part of the time with his mom, Marianne Reedus, before returning to California.
Norman Reedus Net Worth: Artist = $250,000
A true artist at heart, Norman Reedus has done numerous paintings, photographs, sculptures, and video installations. His work has been features at LA gallery shows, as well as in Berlin, New York, Frankfurt, and most recently, Paris. In 2013, his first photography book "The Sun's Coming Up…Like a Big Bald Head" was published. With a style that is both macabre and intriguing, Reedus has an eye for turning even the most disturbing of images into something beautiful and memorable.
Norman Reedus Net Worth: Model= $150,000
Norman Reedus got his start in modeling when photos of him on the set were passed on to Miuccia Prada who just happened to be looking for Prada's next campaign face. Reedus did work for the Prada campaign and later modeled for companies like Levi's, D'Urban, Lexus, Alessandro Dell'Acqua and Morgenthal Fredrics.
Not exactly modelling, but Reedus has also appeared in the following music videos:
Cats in the Cradle (1992) by Ugly Kid Joe
Wicked As It Seems (1992) by Keith Richards
Violently Happy (1993) by Bjork
Strange Currencies (1994) by R.E.M.
Fake Plastic Trees (1995) by Radiohead
Flat Top (1995) by Goo Goo Dolls
Gypsy Woman (2007) by Hilary Duff
Judas (2011) by Lady Gaga
Norman Reedus Net Worth: Movie Actor = $3 Million Part 1
Norman Reedus broke into the entertainment industry by landing an understudy role in Maps for Drowners in 1991 at the Tiffany Theater. As luck would have it, the lead was unavailable and Reedus was given the chance to shine and landed a William Morris agent as a result of his first performance.
Also in that play was then undiscovered, Lisa Kudrow, who would become best known for her role as Phoebe in Friends. But despite landing an agent, Reedus' first actual film role wasn't until years later when he played Jeremy in the 1997 horror film, Mimic, directed by Guillermo Del Toro. The same year he starred as Van in Floating and as Harry Odum in Six Ways to Sunday, alongside Debbie Harry who in 1974 created the popular band, Blondie, with Chris Stein.
Reedus continued to land roles alongside talented actors and actresses. He landed a role in I'm Losing You (1998) alongside Rosanna Arquette and held his own beside Alan Rickman and Polly Walker in Dark Harbor (1998). Not long after he was in Let the Devil Wear Black (1999) which included Jamey Sheridan. He joined a star-studded cast including Nicolas Cage and Joaquin Phoenix in 8MM (1999) and became fairly well known for his role as Murphy McManus, opposite Sean Patrick Flanery, in The Boondock Saints, an American crime film directed by Troy Duffy in 1999.
Norman Reedus Net Worth: Movie Actor = $3 Million, Part 2
The year 2000, found him in Beat, with well-known names Kiefer Sutherland, Courtney Love, and Lisa Sheridan, Gossip, and a starring role in Bad Seed alongside Luke Wilson and Dennis Farina. He later played Scud in Blade ll (2002) directed again by Guillermo Del Toro who also directed Reedus in his first film.
Blade II starred Wesley Snipes, Ron Perlman, and Kris Kristofferson. Reedus was in Deuces Wild (2002) with Stephen Dorff, Brad Renfro, and Fairuza Balk and then Octane (2003) with Madeleine Stowe, Bijou Phillips, and Mischa Barton, followed by a starring role as Archie in Tough Luck (2003) with Marco St. John and Rick Negron.
The next several years brought roles in Until the Night (2004) starring role with Kathleen Robertson, Missy Crider, and Sarah Lassez, The Notorious Bettie Page (2005) and then Antibodies (2005) starring role Christian von Aster and Andre Hennicke. In February 2005, while in Berlin to accept the Rising Star award at the film festival, Reedus was involved in a car crash where the car he was in was hit by a truck. By which we don't mean a standard Ford or Chevrolet, but a 18-wheeler!
Once healed from his extensive injuries which included multiple surgeries and a titanium eye socket and pins, Reedus landed a role in A Crime (2006) with Harvey Keitel and Emmanuelle Beart and 13 Graves (2006) followed by American Gangster (2007) which included Denzel Washington, Russell Crowe, and Idris Elba. In the same year, Reedus was in yet another international film called Moscow Chill (2007) with Konstantin Yushkevich and Slava Schoot. He followed that with a role in Cadillac Records (2008) with Adrien Brody, Jeffrey Wright, and Beyonce. In the same year, he was in Red Canyon (2008) and Hero Wanted (2008) starring Cuba Gooding Jr. Ray Liotta, and Tommy Flanagan.
Reedus' more recent films include:
The Boondock Saints ll: All Saints Day (2009).
Messengers 2: The Scarecrow (2009)
Pandorum (2009) Dennis Quaid, Antje Traue, and Ben Foster.
Meskada (2010)
Luster (2010) Justin Herwick, B. Wyatt, Shane Powers.
8 UHR 28 (2010) Germany, Nadeshda Brennicke, Mehdi Nebbou, Mark Waschke directed by Christian Alvart (also Antibodies and Pandorum).
The Conspirator (2010) directed by Robert Redford, starring Robin Wright, James McAvoy.
Hello Herman (2012) Starring role as Lax with Garrett Backstrom, Martha Higareda.
Sunlight Jr. (2013) alongside Naomi Watts, Matt Dillon, and Tess Harper
Night of the Templar (2013) with Paul Sampson, David Carradine, and Udo Kier
Pawn Shop Chronicles (2013) with the late Paul Walker, Matt Dillon, and Elijah Wood.
Stretch (2014)
Air (2015)
Vacation (2015) with Ed Helms, Chevy Chase, Chris Hemsworth, and Christina Applegate
Triple 9 (2016) alongside Kate Winslet and Woody Harrelson
Norman Reedus Net Worth: Restaurant Owner = $100,000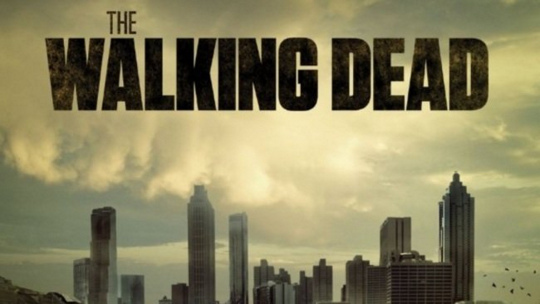 Alongside TWD producer, director, and special makeup effects creator, Greg Nicotero, Reedus opened Nic & Norma's restaurant in Senoia, Georgia in 2016. The two have partnered with vendors to create a menu that uses high quality, non-GMO products as much as possible.
Norman Reedus Net Worth: TV Work = $4.5 Million
Known all over the world for his portrayal of Daryl Dixon in The Walking Dead (2010 to Present), Norman Reedus' TV career began with his first TV role in 2003 as Nate Parks in "Necromancing the Stone" and "Sense and Sense Ability" episodes of the long running series Charmed.
He starred in the Masters of Horror "Cigarette Burns" episode directed by John Carpenter in 2005 and then in an episode of Law and Order: SVU in May of 2006. He later made several appearances in The Soup (series ran from 2004-2015), and as arms dealer, Anton Hesse in the 2010 pilot episode of Hawaii Five-O.
As a TWD fan favorite, he's also had numerous appearances on The Talking Dead series, talk shows, and comic con-type conventions. It's safe to say a good portion of his net worth has come from his TWD earnings. Reedus reportedly earns $80,000 per episode on TWD which currently is running 16 episodes per season.
Based on his film and TV work, it's a surprise you can watch anything on Hulu and Netflix without catching Reedus, but even though he has been prolific as an actor, he has also been active in other areas.
Other Projects
Norman has also tried his hand as a voice actor in Iron Man: Rise of Technovore (2013) as Punisher/Frank Castle, as Wild Pete in Turbo: F.A.S.T., and as Rolo in Voltron: Legendary Defender (2016) and American Dad! (2016). He's even lent his appearance and voice to video games including as Daryl Dixon for The Walking Dead: Survival Instinct and as an unnamed protagonist for players of Death Stranding and most recently his voice for The Walking Dead: No Man's Land.
Reality Series–Ride with Norman Reedus is a six episode series. On custom bikes chosen for each ride, Norman and his guest rider take viewers on an ultra-casual and very intimate tour of the world of motorcycles, stopping at little known tattoo parlors, bike shops, and other local venues of interest.
Currently one of the fan favorite cast members of AMC's The Walking Dead television series, Reedus speaks highly of his fellow cast members and crew, and how much he loves his current work. With the addition of his new reality TV series, Ride with Norman Reedus, it seems he has become the classic example of a lost boy who has donned the mantle of leadership and finally found his Neverland.
If this interested you then be sure to read up on Tyler Perry's Net Worth.