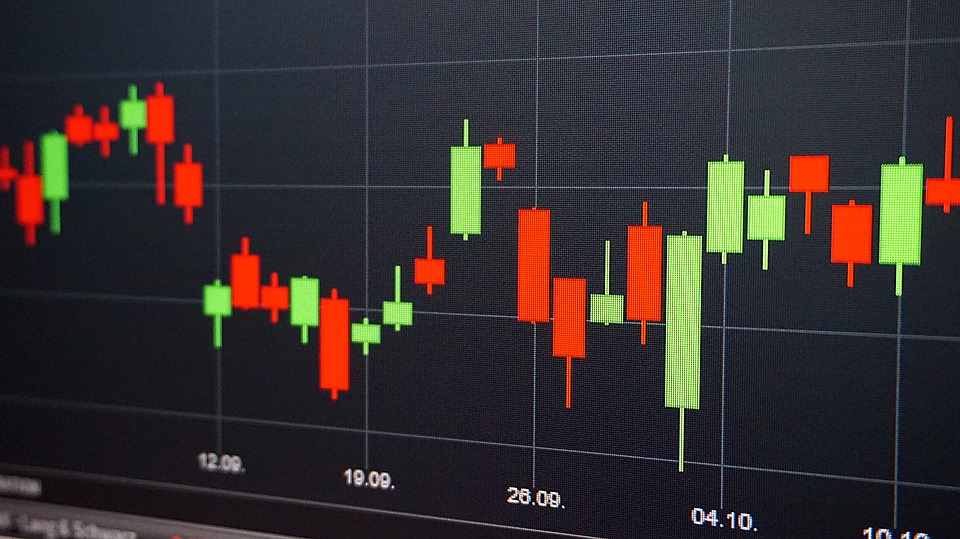 If you're new to trading, you've probably gotten some experience using virtual stock market simulators. These are neat little programs that allow you to learn about the stock markets without putting your own money at risk.
Using a stock trading game can alleviate fears a bit; it's easy to learn how to buy and sell stocks when you've got nothing to lose. But if you feel you're ready to invest your own money in the stock market, check out what you can do at Trade.com
Trade.com Review: Basics
Before we go into detail about Trade.com accounts, let's take a quick look at the company itself.
Trade.com is owned by Leadcapital Markets Ltd, a private limited company headquartered in Cyprus. Leadcapital is a fairly well established firm, owning other platforms such as Excellence Option, Forexyard and Optionsclick.com. Each of its platforms has a slightly different focus. Of these, trade.com seems the most suited for beginning investors. It's rich in educational material, and offers a nice transition from a practice account to a real portfolio.
The first thing any investor should do before choosing a trading program is check that the agency is legitimate. Trade.com is in compliance with the FCA, the MiFID and others, and is overseen by CySEC, the Cypress Securities and Exchange Commission. Clients' money is held in Tier 1 banks, separate from Leadcapital's own funds. So in a nutshell, Trade.com gets the green light as a secure platform.
Now that you know where your money is going, let's consider the accounts available on Trade.com. Like many other platforms, this site offers a variety of options for investors. Each account type carries different requirements, and you'll choose your account based on your investment funds and your preferences.
Trade.com Review: Accounts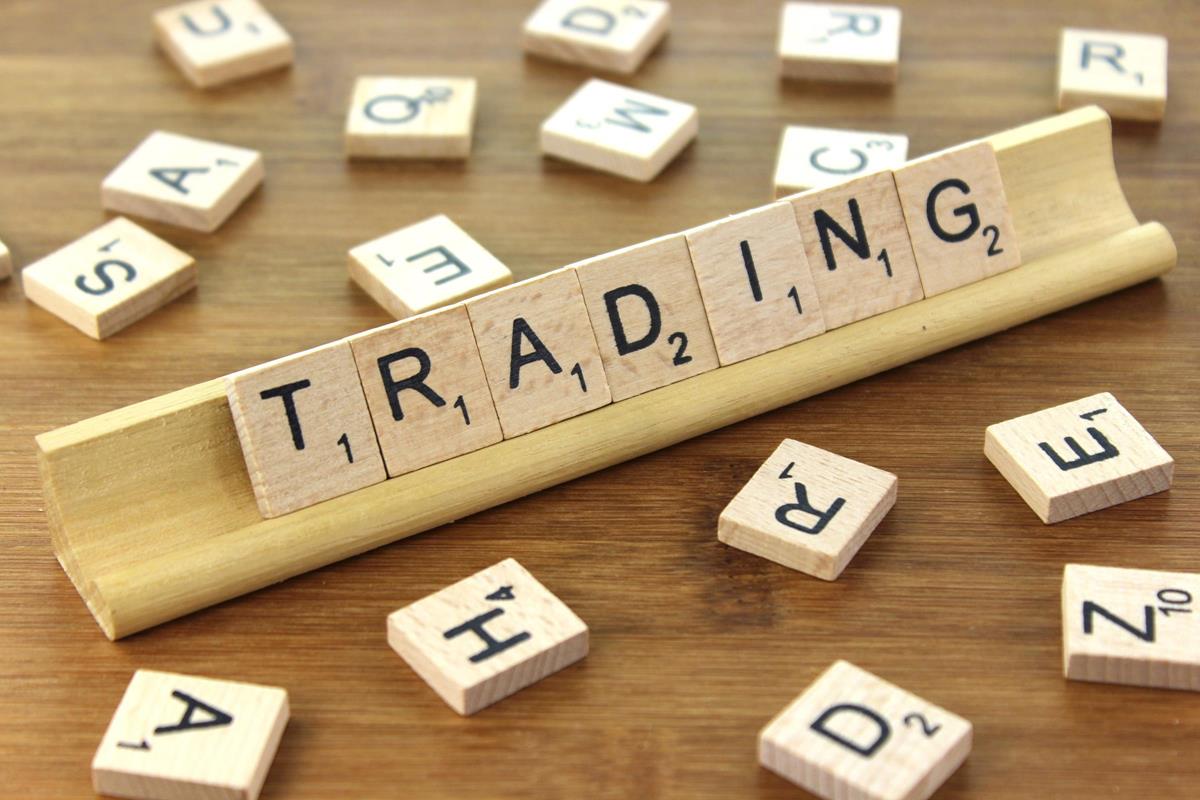 Before we begin, we'll mention that you can fund your account in a few different ways. You can always use your credit card, but if you prefer to deal with cash, you have other venues. Trade.com accepts payments through Skrill, Webmoney, and Netteller. If you incur fees while using the site, you will have to use your credit card or authorize a direct withdrawal from your bank account. Trade.com won't accept checks or cash.
Alright, so let's look at what accounts Trade.com offers to investors.
1. Practice account
Trade.com, like others, offers investors a practice account. A stock simulation provides individuals who aren't yet experienced with the markets an opportunity to trade shares in stock using virtual money. That is, there's no risk. Trade.com's practice account gives members a $10,000 starting balance. With this $10k, account holders can execute orders using real time quotes and view their portfolio and performance from the dashboard.
A practice account requires no investment on your part; it can be opened without funding your account. You'll gain access to educational videos, stock and business news and customer service in as many as 24 languages. You can also access your account via
Trade.com's mobile apps, available on iPhone, Android and tablets.
Trade.com's stock simulation is a great way to learn the ropes of investing until you're ready to fund an account. When you're ready, the site has three account types available to you,
2. Classic Account
A Trade.com classic account is a great place to get started. The minimum amount required to open a classic account is only $1,000. You'll get access to a healthy number of features available on the site, including the morning review and webinars.
This is a good place to note that each account does come with access to a dedicated account manager. Additionally, each tier offers the opportunity to begin with a practice portfolio. You can practice trading, then seamlessly switch to your real portfolio within the same account.
3. Gold Account
A gold account carries a minimum $5,000 account requirement. You'll get access to all of the features included in a classic account, but will also be entitled to see the premium daily analysis feature, have access to trading central, and to use the Autochartist program. Autochartist is a neat little plugin that will alert you to real time trade opportunities. It's available on other platforms as well, but is fully integrated into the Trade.com gold account.
4. Platinum account
If you've got $25,000 to invest, you'll be opening a Trade.com platinum account. The platinum account offers access to all of the above features, but also includes premium customer support.
We're going to go into a little more detail about customer support later, but definitely feel as if premium customer service may be beneficial to you.
Trade.com Review: How it Works
Once you've opened your account, you're ready to start trading. Trade.com currently offers 367 asset choices, including 55 currency pairs, 260 stocks, 29 indices, 18 commodities and 5 bonds.
Trade.com has two options for traders. If you're a coffeeshop trader, or investing from your desk while the boss isn't looking, you can trade directly from the site. Log in to your account, and you can buy shares in companies from your own WebTrader dashboard.
If you're suddenly inspired to invest your money while scrolling through Facebook on your mobile, you can do that, too! Trade.com uses MetaTrader4 to enable investors to use the service on the go. You can download the app to your phone or your tablet. Like Autochartist, other companies use MetaTrader4. But again, Trade.com has integrated the application into its own platform, and your desktop and mobile portfolios will be perfectly synched.
Whether you choose the desktop or the mobile service, all data is secured using 128-bit encryption, from your personal information to your portfolio details.
From time to time, Trade.com will offer introductory awards. Usually this is a credit that you can use toward the purchase of stock. You can't withdraw it, but you can withdraw any earnings you make by using it. For example, if you want to use the money to buy shares in Walmart, you can. Once your stock earns profit, you can collect. But you can't cash out the credit itself.
The credit that's currently being offered by Trade.com is valid for a full 90 days after it was created, giving you plenty of time to choose how you'll use it. But don't wait too long; trade.com assess a fee of €10 for accounts left inactive for 60 days.
Trade.com Review: Customer Service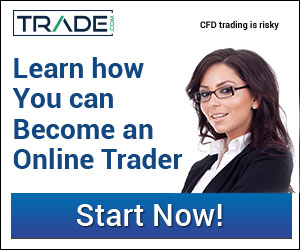 In our article about stock trading games, we touched briefly on the customer service offered by Trade.com. We mentioned that we had asked the rep, Nicole, a few questions, which she was able to answer without hesitation. We're going to revise that review just a little bit.
To begin, everyone's customer service chat rep is named Nicole. Nicole is online 24 hours a day, 5 days a week. When we contacted Nicole the first time, we were impressed with her prompt attention and knowledge of Trade.com's offerings.
While writing this review, we started a second chat with Nicole. We wanted to know all the details about what a dedicated account manager could do for us. Instead of providing us with a clear answer, Nicole instead referred us to an email address. She said that the marketing team would be better able to help us.
Now, maybe that's true, so we tried again. For research purposes, we pretended that we didn't know if Swap-free trading was an option on Trade.com. The Terms and Conditions clearly state that Swap-free trading accounts are available to religious traders, but we asked Nicole anyway. Nicole's response was to link us to the Terms and Conditions on the Trade.com site.
While it's possible that Nicole was simply tired from providing ace customer service without sleeping for a week, we were nevertheless not impressed by her quality of service this time. Trade.com offers some awesome features, but this interaction with customer service was not one.
That having been said, we did mention that Trade.com has a multitude of other customer service options. You can reach them via direct phone line in almost 30 different countries, in 24 different languages, from Sunday through Friday. You can email them any day via their customer support email address. Or you can chat with Nicole while you check out your portfolio.
Trade.com Review: a Summary
Overall, Trade.com is a nice platform for beginning investors. It's a site which will grow with you: not too tough for the beginning investor to grasp, but includes all the features a seasoned trader needs. Ending the review on a negative note regarding our interaction with customer service should not indicate a negative review. To the contrary, Trade.com customer service has surpassed that of many of the other platforms we've used.
While the minimum investment required is higher than other sites like Robinhood, we're still happy to see the range of account levels available to investors. We like the ability to use Trade.com on the road as well as in the office, but wish that Autochartist was available to Basic members. The site offers a very diverse range of options for investing. All in all, if you're looking for a platform you'll be able to use over any length of time, we recommend Trade.com.
If you're reading to join and try it out for yourself, you can do so here.