The NYSE and NASDAQ are the largest stock exchanges in the world, followed closely by the LSE. But you may also be curious about Chinese stock markets.
China's economy is the second largest on the globe, with a nominal GDP of almost $11.5 billion. The nation is quickly catching up to the United States' GDP of $18.5 billion, and is projected to outrank it by the year 2020. The Shanghai Stock Exchange is the 4th largest market in the world.
Chinese Stock Market Exchange
China has three stock exchanges. These are the Shanghai Stock Exchange (SSE), the Shenzhen Stock Exchange (SZSE) and the Hong Kong Stock Exchange (HKEX). The largest of these is the Shanghai Stock Exchange, with a $3.93 trillion market cap at the time of this post. HKEX and SZSE follow close behind, with market caps of $3.02 and $3.09 trillion respectively.
How to Invest in the China Stock Market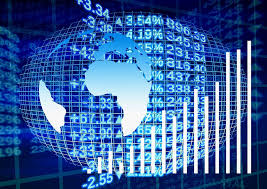 Investing in the Chinese Stock Market isn't as simple as going online and buying shares in companies. Instead, you'll have to contact your broker and see if foreign trading is a service they offer. Your broker will act as a liaison between you and a market maker in China, and it's through them that you'll invest in the markets.
For a less risky way to invest in the Chinese Stock Market, try ETFs or mutual funds. And do be aware that trading on foreign markets may cost you more in commissions and other fees. Ask your broker about additional costs associated with trading foreign stocks.
Chinese Stock Market News
Just as you would with a stock listed on NASDAQ or NYSE, you'll need to keep up to date with news about the Chinese stock market. You can easily find information on the internet, such as at CNN Money or on Reuters. Be cautious of buying into the stock market of foreign countries. Check your news sources for reliability, and be sure that the news is current.
You can also find information and news about each of the markets by visiting the markets' official websites.
Chinese Stock Market Performance
If you're watching the Chinese stock market, you'll have to interpret the numbers differently than you would with some other exchanges, particularly in the United States. While a drop in the stock market in the United States could have investors scrambling, the same percent loss in China could mean nothing at all.
In the past, the economy has had very little impact on the Chinese stock markets. You'll need to watch the markets as an entity separate from GDP or other economic factors, as China's markets can fall dramatically while the country's economy is thriving. As an example, China's 2011 economy had averaged a 20 year growth of over 9%. But its stock market was returning an annualized negative 5.5% despite this growth.
That's not to say that the markets won't impact the economy. When China's stock market plunged in 2015, investors panicked, and regulators and companies ordered trading halts. It's important to note that the Chinese government seeks to control market performance, and injects state money in an attempt to stabilize it. Analysts agree that while government intervention has worked for the country in the past, it's not working anymore.
In the past, a majority of companies listed on the Chinese stock exchange were state-owned. As businesses faced failure, the government bailed them out. Now, over half of the companies are privately owned. Unable to assist, the communist government is now trying to figure out how to minimize instability in the market now that they don't control the businesses which comprise it.
Chinese Stock Market Hours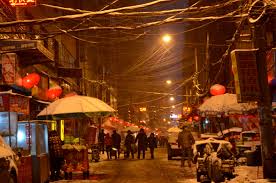 If you're living in the United States and you'd like to buy shares in Chinese companies, you'll have to wait until after work. Hong Kong time zone is +8 GMT. (The US Stock markets operate in Eastern Time, or -5 GMT.) The SSE, SZSE and HKEX all have a morning session followed by an afternoon session.
To learn more about Stock Market Trading Hours, including the Chinese Stock Markets and markets from around the world, visit our page on Stock Exchange Trading Holidays. As for traditional hours of the Chinese Stock Exchange, here's a breakdown of trading hours going off Hong Kong local time:
* SSE – 9:15 to 11:30 AM, and 2:00 PM to 5:00 PM
* HKEX – 9:30 AM to 12:00 PM, an extended morning session from noon to 1:00 PM, and an afternoon session from 1:00 to 4:00 PM
* SZSE – 9:30 to 11:30 AM, and 1:00 to 3:00 PM
The markets have a few holidays they observe, as well. Each of the three exchanges does observe a different holiday schedule, so check with your broker. Listed below are the holidays for the Shanghai Stock Exchange.
New Year Holiday – January 1 to January 2
Chinese New Year Holiday – January 27 to February 2
Ching Ming Festival – April 2 to April 4
Labor Day – April 29 to May 1
Tuen Ng Festival – May 28 to May 30
Mid-Autumn Festival – October 1 to October 8