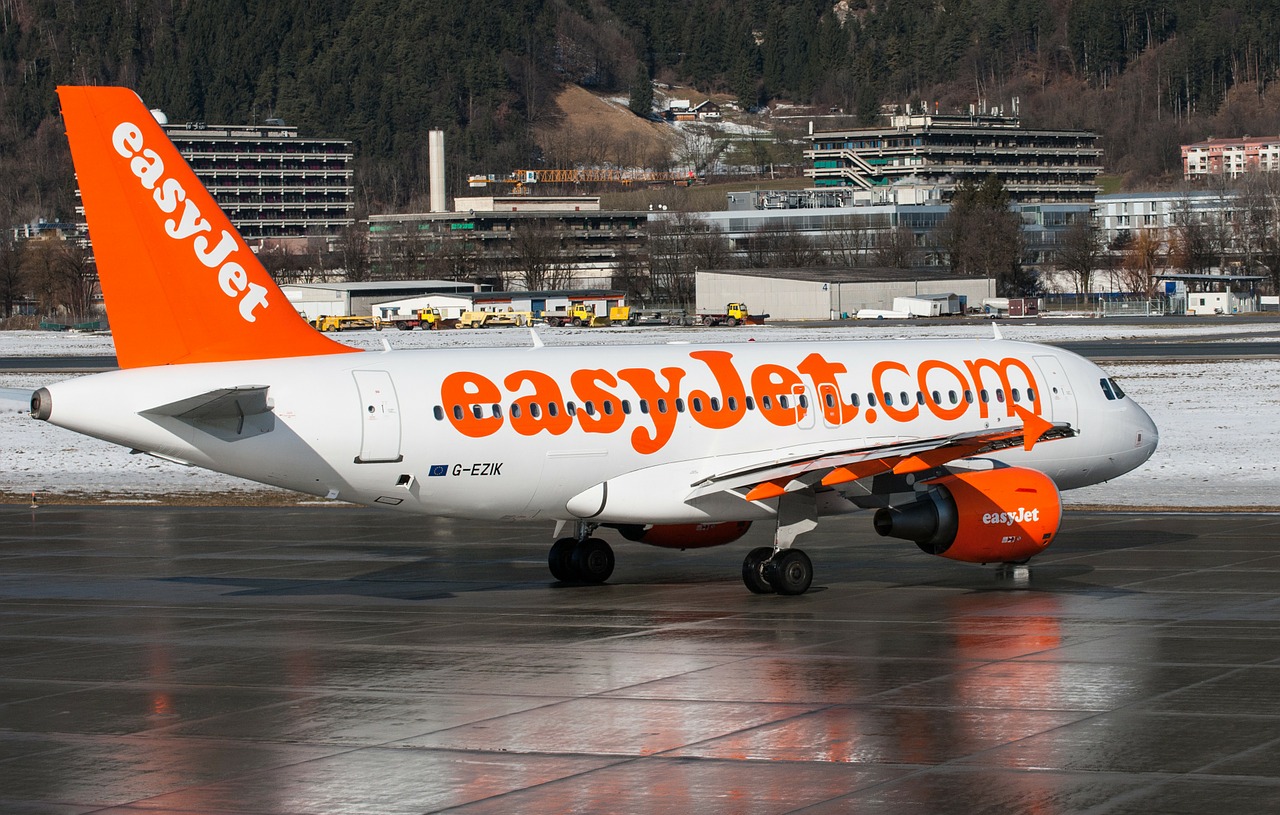 Buy Shares in EasyJet
Passengers have become familiar with EasyJet's neon orange logo against the bright white of its passenger jets. This brand recognition has led more and more investors to the view that buying shares of EasyJet is a good strategy. What's more, the decision to buy shares in EasyJet gives investors a position in the expanding transportation industry.
How to Buy Shares in EasyJet
American investors often wonder how to buy shares in EasyJet. EasyJet trades on the London Stock Exchange under the ticker symbol EZJ. You can access London-based assets through most reputable brokerages with minimal fees. Look for a broker that allows traders to open accounts that can trade in the given asset's currency.
How Much to Buy Shares in EasyJet
When investors decide to buy shares in EZJ one of their primary questions is how much to buy. Most initial investments are done in whole numbers and investors often add more shares as the stock produces positive yields. When buying shares in EZJ many investors choose an entry price in the low range of its 20 day moving average. Keep in mind that shares in EasyJet trade in sympathy with the Transportation sector and typically see a slight rise in sentiment during the fall.
EZJ Share History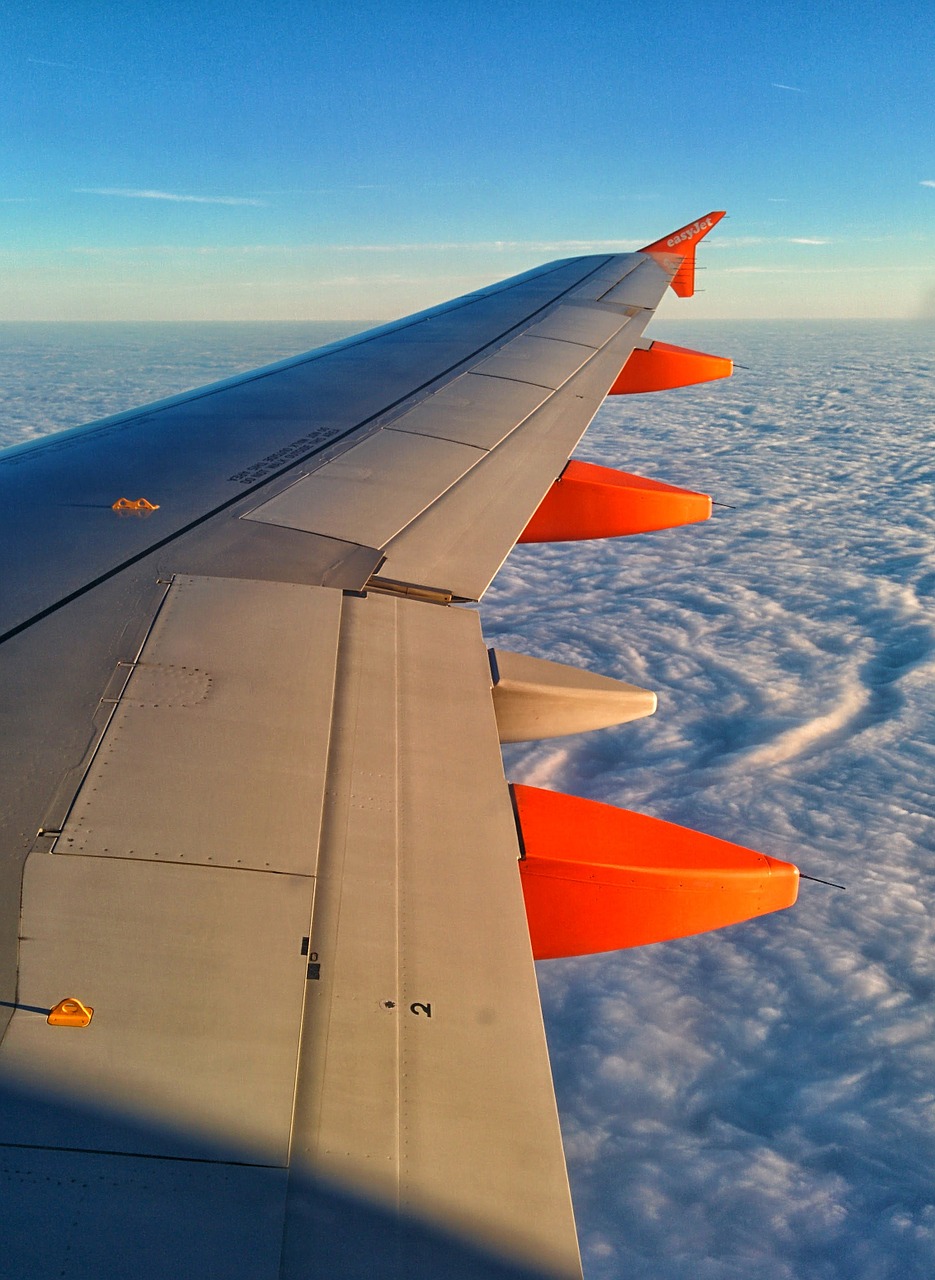 Investors that choose to buy shares in EasyJet should first study EZJ share history. EZJ share history has seen a rise in sentiment over the last several years, as discount airlines gain in popularity. EasyJet was admitted onto the London Stock Exchange on November 22nd of 2000 with an IPO of £ 3.75 pounds.
The decision to go public was based in part on management's desire to add to their fleet of Boeing Aircraft. After the capital infusion from its IPO EasyJet had an estimated market value of £ 854 million pounds or about $1.2 billion dollars. Investors may also choose to follow EZJ share news when they are considering buying shares of EasyJet. News of new routes or discounted campaigns often directly affect EZJ's share price and can lead to an opportunity for swing and gap traders to capitalize on the rising investor sentiment.
EZJ Share News
Sir Stelios Haji-Ioannou, EasyJet's founder started the airline in 1995 with the mission to provide London travelers with a low-cost alternative air carrier. The company's inaugural flight took off from London Luton to Glasgow on November 10th,1995. They had their first international flight a year later.
Since those first flights, EasyJet has steadily expanded its footprint with current routes reaching across Europe and into parts of Northern Africa. The idea of a no-frills airline was embraced by UK travelers and in 2005 EasyJet welcomed its one millionth passenger. For many investors, this industry welcome created an opportune time to buy shares in EZJ. In 2010 former head of The Guardian Media group, Carolyn McCall was named CEO of EasyJet. That same year EasyJet became the UK's largest airline with a landmark 500 routes.
By 2016 EasyJet's stock price had begun to show weakness, losing close to 36% by year's end. McCall doesn't seem to sweat the recent price drop, attributing much of it to the cyclical nature of the airline business. Some investors speculate that the additional weakness has also come in part from fear after an increase in the number of terror acts against airlines in general.
In August of 2016 United Kingdom stocks were given another blow with the unexpected passage of a bill to separate their government from the United Nations. The passage of this bill, known as the "Brexit", saw many UK stocks lose 30-40% of their value, leaving investors to decide if the dips represented a buying opportunity or a sign to sell.
How Much is EasyJet Worth?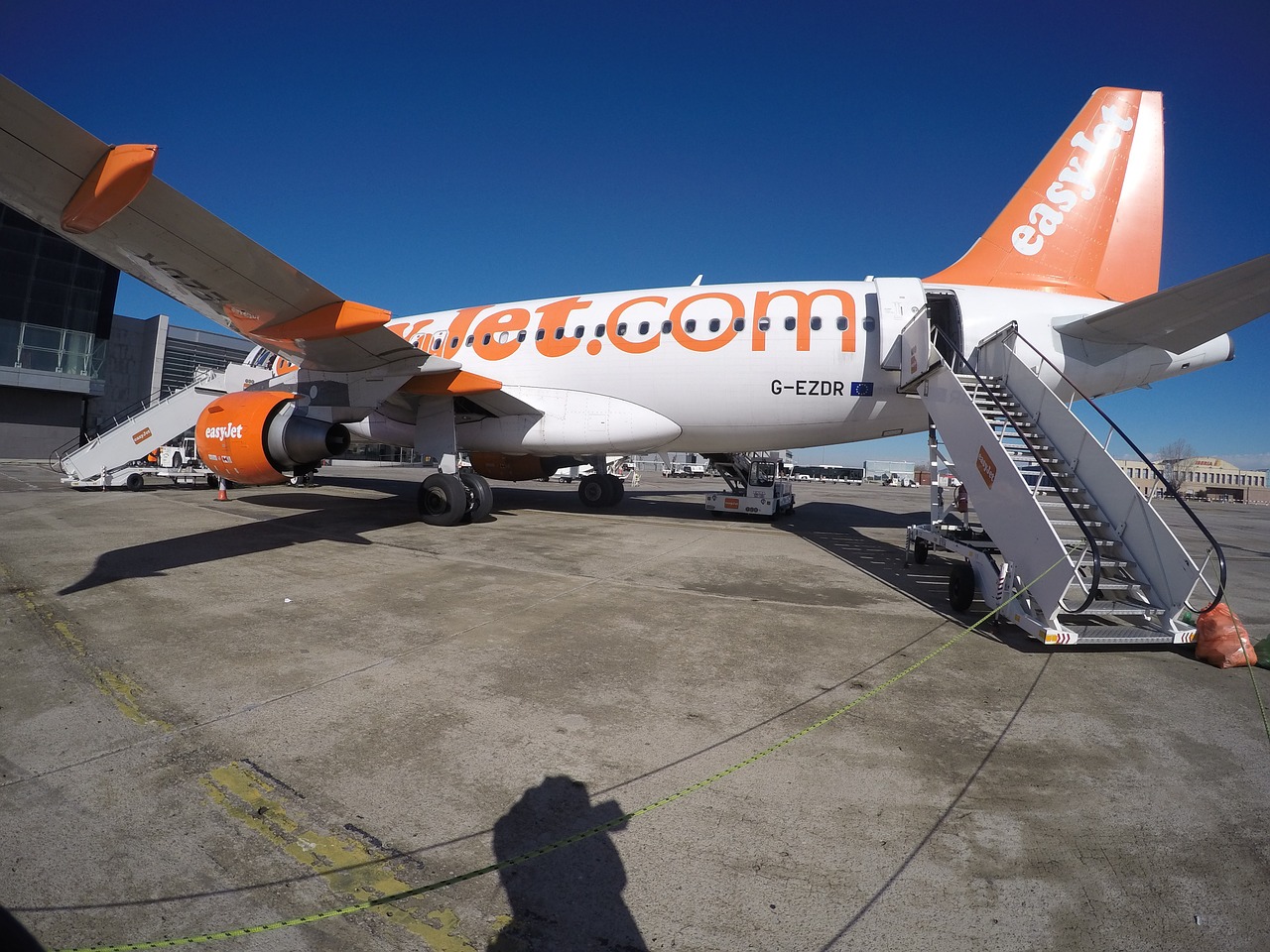 When you decide to buy shares in EasyJet you will probably first take a look at the company's market capitalization. EasyJet's market capitalization sits at about $3.90 billion dollars. EasyJet management has been known to reference American budget airline Southwest as a model for its business plan.
If you decide to buy shares in EZJ be sure to do a quick scan of Southwest's current market capitalization and revenue as well. The decreasing cost of fuel for both airlines has transferred into a slightly better cost margin for both companies over the past few years. At the same time, both airlines have shown a slight decrease in overall fare price. Still, both airlines managed to increase their overall ROI. However; for new investors looking to buy shares in EasyJet this good news may be curtailed by controversy over the airline's expansion plans.
Sir Stelios, EasyJet's founder, still controls about 33 percent of EZJ and he is not a fan of EasyJet's current expansion plans. Specifically his holding company, EasyGroup has voiced opposition to EasyJet's fleet expansion plan. Dame Carolyn McCall, EasyJet's current CEO recently defended the plan by reminding shareholders of the company's amicable relationship with its fleet supplier, Airbus. When she stated, "What (sic) we have is a very flexible arrangement on our fleet, which allows us to have deferrals [of deliveries]," she stated. "I don't think any other airlines in the world have that kind of flexibility. It puts us in an extremely strong position in terms of increasing or decreasing our growth rate."
Growth is one of the primary goals for EasyJet and many investors looking to buy shares in EZJ are banking on those expansions to lift future revenues. While EasyJet cannot compete with Southwest's $35 billion dollar market capitalization it has a hearty growth potential and boasts a lower tax rate.
Current EasyJet Stock Price: EasyJet Stock Price Per Share
When investors begin to examine EasyJet's stock price per share they are often drawn to the company's growth plans. EasyJet's potential has been a big selling point for investors buying shares in EZJ; in fact, a recent Forbes article highlighted the renewed investor interest in the transportation industry, stating, "Mobility has been one of the key (sic) collaborative economy battlegrounds".
Clearly, the recent success of companies like Uber and AirBnB has thrown attention on the world's more mobile population. This translates well into the discount airline industry and gives investors buying shares in EZJ an opportunity to share in profits. You will find the current EasyJet stock price per share below:
[stock_ticker symbols="ABF" show="" static="" nolink="" speed="" class=""]
What Does EasyJet Own?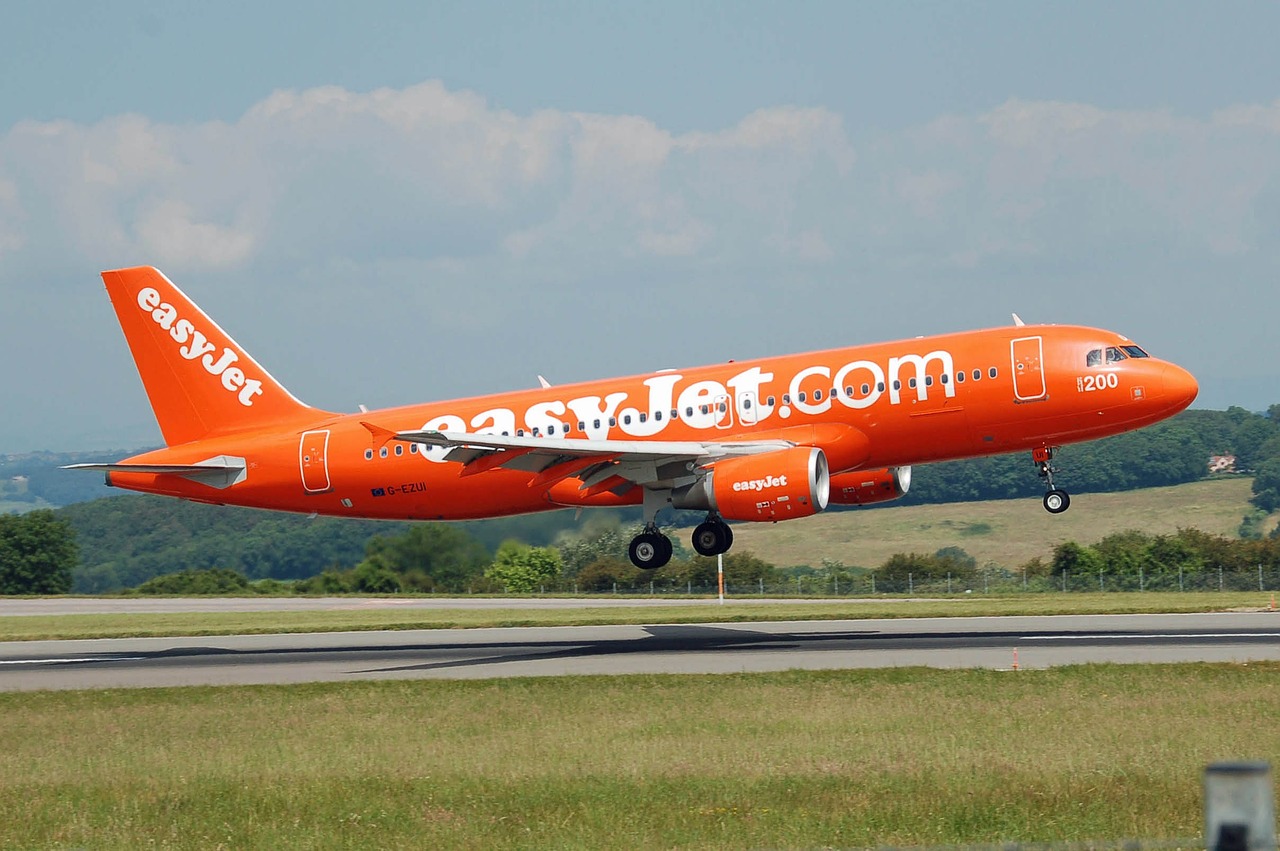 Before investors choose to buy shares in EZJ they often ask the question, "What does EasyJet own?" EasyJet has a history of acquiring other airlines, in part to take advantage of time slots for its ever-expanding flight routes. EasyJet bought GoFly Airlines in 2002 and GB Airways Ltd. in 2008. Most other acquisitions are made by holding company EasyGroup led by EasyJet founder Sir Stelios Haji-Ioannou. When you buy shares in EasyJet remember that the company adds new routes every few months.
EasyJet Stock Price History?
After a slight peak in late 2005 EasyJet stock price history saw a consolidation falling to a plateau near its opening price. Following this consolidation, EZJ struggled to show growth for several years. In 2008 its purchase of GB Airways Ltd. seemed to renew interest in the asset and new investors buying shares in EZJ began to move its market capitalization upward.
In 2014 the declining price of fuel seemed to help kick-start a rally in airline stocks overall and sentiment surrounding the somewhat beleaguered industry ignited. EZJ shares have a relatively low volatility leaving it an attractive long-term asset for many investors. Still, recent revenues have seen a decline.
CEO Carolyn McCall has voiced an optimistic view of the company despite falling revenue, citing what has been called "a series of extraordinary events" as a possible contributor to the lower yields. These events include the "Brexit" and the decision by the Turkish government to ground flights after an attempted coup in 2016.
This delicate nature of air travel sentiment has left most airlines with a slightly more trepidacious passenger base. Still, some investors view the weakness as an opportunity to buy shares in EasyJet at a good price.
Best Stock Price for EasyJet
Finding the best stock price for EasyJet takes more than waiting for industry weakness, most investors looking to buy shares in EZJ also keep track of its recent moving averages. Buying shares of EZJ just above a recent resistance level is another strategy commonly employed by investors as well.