There are a lot of people who make money from insurance. And most of those are the insurance companies. State Farm is no different. State Farm stock is something we've been asked about a few times, and we're happy to provide you with an investment guide.
If you'd like to know how to buy shares in State Farm, read on.
State Farm Stock
State Farm Insurance is the largest property-casualty insurer in the United States. In 2016, State Farm revenue reached $76.1 billion, as compared to those of the next-largest insurer, Allstate. Allstate netted $36.5 billion in that same year.
Competitors such as MetLife (NYSE: MET), Prudential (NYSE: PRU) and Lincoln National (NYSE: LNC) are publicly traded companies. State Farm, however, is run a little differently. Instead of being owned by shareholders, State Farm is owned by policyholders. While this isn't unique – for example, New York Life operates under the same structure – it has helped the success of the company.
There's a difference between the two business models. To put it simply, Allstate must answer to the demands of its shareholders. State Farm, conversely, must answer to its customers. Allstate, as a result, must look out for the bottom line to protect shareholders. State Farm merely has to take care of those who use the service.
That explained, you can't buy State Farm stock. In order to invest in State Farm, you must be a State Farm policyholder. If you're looking at investing in a publicly traded insurance company, there are certainly some reputable companies listed on the exchanges. Unfortunately, however, State Farm is not one.
State Farm Stock Price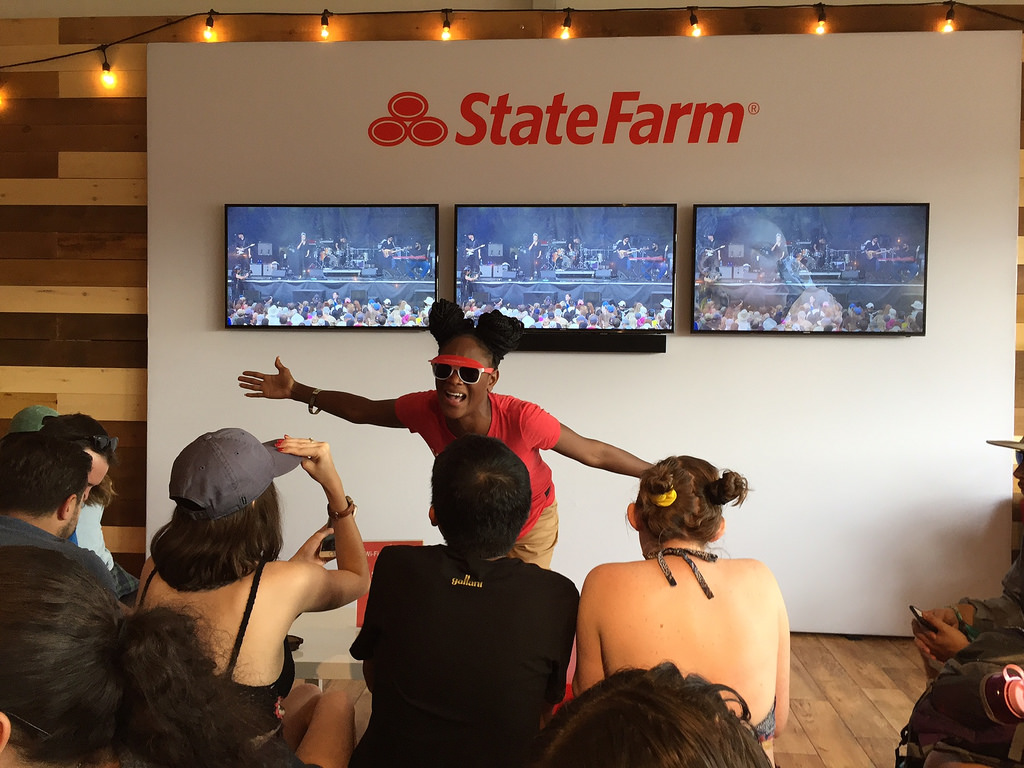 There is no State Farm stock price. As mentioned, the Bloomington, Illinois headquartered company is owned solely by its policy holders. There's a name for this: it's called a mutual insurance company.
Mutual insurance companies sometimes pay dividends to investors. Other times, the profits of the company are absorbed back into the business. There are a few names in insurance which you might recognize that also operate under this model. Liberty Mutual is one, Guardian Life is another. Nationwide Mutual, Pacific Life and New York Life are others.
State Farm is one of the mutual insurance companies which sometimes pays dividends to its shareholders. Generally speaking, these companies like to refigure the cost of their service each year. They'll project the amount which they foresee paying out for claims, and charge customers accordingly. But sometimes the business expenses are less than anticipated, and the excess profits will be distributed to shareholders.
State Farm dividends will in no way make a policyholder rich. And, like any company, some years are better than others. In fact, in most years, State Farm doesn't pay dividends at all. The last payout was in 2007, when the company distributed $1.25 billion amongst its State Farm Mutual Automobile Insurance Company policyholders. That amounted to around $35 per insured vehicle. By no means a windfall, but still a nice check to get in the mail.
State Farm Stock Symbol / Stock Ticker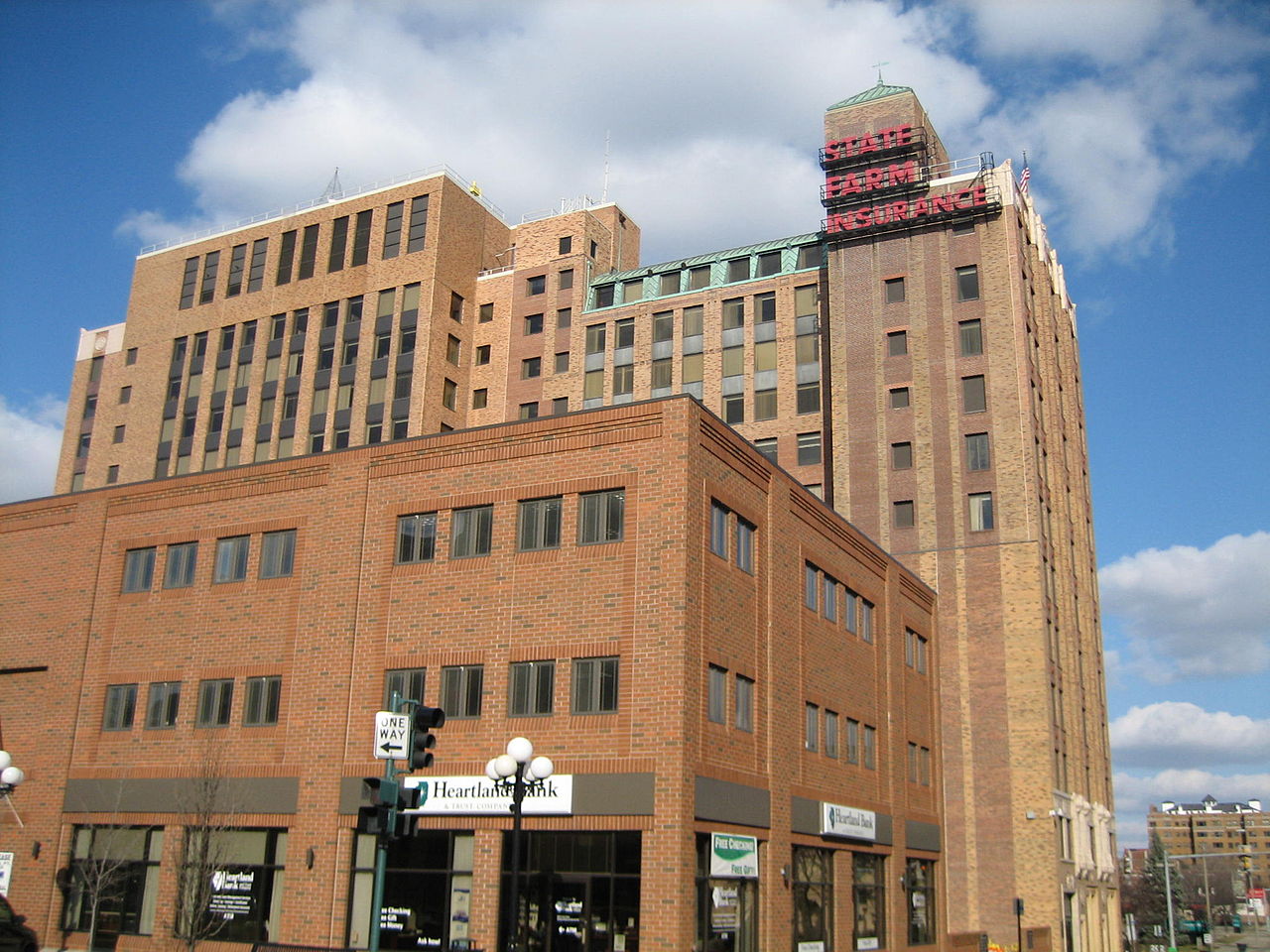 Rather than sell public stock or distribute huge dividends, State Farm leadership claims that the value in the product is the savings they pass to the customer. While this may or may not be true, we must admit that there's something to be said for it – companies which rely on public shareholder opinion are at the mercy of those shareholders.
State Farm Mutual Automobile Insurance Company is the parent State Farm organization, and under this organization operate wholly owned subsidiaries. None have a State Farm stock symbol, and all are owned by policyholders.
State Farm is most widely recognized by the three types of insurance advertised in its logo: fire, auto and life. And, indeed, these are the most commonly sought insurance products by customers of the company. But State Farm offers other products as well. Insurance options include fire and casualty, personal injury, identity restoration, and health insurance are a few.
As with any insurance provider, benefits offered will vary according to state law. It's for that reason that State Farm owns subsidiaries which are specific to states. Florida and Texas are subject to many natural disasters which other states do not experience. State Farm Mutual Insurance Company of Texas and State Farm Florida Insurance Company are two of the company's subsidiaries.
State Farm Insurance Stock
You can't buy State Farm insurance stock, but you may be interested to know that you can still invest with the company. State Farm, among other products, offers financial services. These include education savings plans and retirement savings, both for business and personal retirement.
Life insurance is a well-known State Farm product, but estate planning, 401(k)s and IRAs are also available through the company. The first products which may be of interest to investors are the LifePath funds. This is a mutual fund which is meant to provide retirement options for customers. Generally speaking, it's a low-risk mutual fund, rebalanced regularly.
Stock funds are offered through the company, as well. These equity funds are more aggressive mutual funds, as compared to the "safer" LifePath product. In 2016, "premier" stock fund investors earned $.62 per share. The highest earning tier of LifePath account holders was $.20.
Index funds are available through State Farm for those who don't want the risk of equity funds. In 2016, the highest earning account holders earned $.43. And bond and money market funds are a popular option as well. However, those account earned less than a penny per share.
Buy State Farm Stock
By now you know that you can't buy State Farm stock. In order to cash in on the earnings of the country's largest insurance company, you'll have to purchase the insurance itself.
There are other viable alternatives on the exchanges, however. And while State Farm does offer other investment opportunities, we encourage you to shop around. We've covered a few companies on Buy Shares In which do just that. Check out the unique platform, eToro, or a more traditional platform, like Plus500 or Markets.com.
As always, continue to check back with the Buy Shares In site. While it doesn't look as if State Farm stock will see an IPO any time soon, we'll keep you up to date. Bookmark this page for the latest information on State Farm stock.