Our +500Affiliates review takes an honest and open look at this stock trading affiliate program, also known as a Forex or CFD trading program. Also known by the names "Plus500 Affiliates", "Plus 500 Affiliate Program" and every other variant you can think of (this is one thing that traders and reviewers alike can't seem to agree on) this is the Plus500 affiliate program, offering money for anyone advertising this hugely respected service.
And we mean that, because when it comes to CFD trading programs, you can't get much bigger. Plus500 is even listed on the London Stock Exchange (LON:PLUS) and is generally considered to be the biggest and best. It is to CFD trading what Halifax Share Trading is to, well, share trading.
+500Affiliates Review
In our page on "Best Forex Affiliate Programs" we briefly mentioned our experience with the Plus500 affiliate program, as well as some other CFD trading affiliate programs. In this +500Affiliates Review we will put it back in the spotlight. This is a top program with many benefits and one that deserves to be listed as the "Best CFD Trading Affiliate Program" as it so often is. However, it is not without its faults, as we shall discover.
Before we begin, if you want to grab yourself an account with Plus 500 affiliate program, signup here. If you want to get a regular account you can signup here (your capital is at risk), or read our review on the traditional service by visiting our Plus500 Review page.
Plus500 Affiliate Review: Setting Up
To setup an account with the Plus500 affiliate program you just need to signup, get your details and you're good to go. However, it gets tricky from there.
You will need to submit a URL for approval. This URL should show a finished site and should point to a review of Plus500. An affiliate manager will review it and then someone will tell you to make changes. You will be required to mention things likes, "Your capital is at risk" and to include badges and other essentials.
This process can take a lot of messages sent back and forward as they will read your review and ask for changes. This is actually quite unusual as many affiliate programs wont pay attention. For the most part, it's quite simple.
When we setup this site, which was our second site on the Plus500 affiliate program, we didn't have any issues. They asked for some small additions, we made them, they asked for some more, we made them, they approved. The exchanges were easy and instant.
However, when we first signed up a few years ago, it was a different story. It took several weeks before they even agreed to look, and even though we made changes instantly when they requested, it took many more weeks and many emails from us, before they acknowledged them. They then asked for more, and we had to wait another 2 weeks after instantly making them.
At the time, this very nearly forced us to quit on the +500 Affiliate program. But we didn't and we are glad that we didn't. As it turned out, this was the only time that we experienced any sort of delay and frustration. We setup several sites after that and never had a problem like it.
Plus500 Affiliate Review: The Payments
There used to be three options for +500Affiliates members. They have since removed two of these, leaving only:
Cost Per Acquisition (CPA): As far as we are concerned this is the best scheme on the Plus 500 affiliate program You get paid between $300 and $700 per "Qualified Trader", depending on where they are from. Traders from the UK will return the highest amount. Traders from Latvia will get the least. There are actually many more of the higher amounts than the lower ones.
You will also be allowed to refer other affiliates. You can earn 10% of what they make when you do this. So, if you like our +500Affiliates review, then make sure you signup through our links. That way you can help to support the Buy Shares In website, and at no extra cost to you! Can't hurt to ask, right?
Plus 500 Affiliate Program Review: The Media
Another good thing about the Plus500 affiliate program is the media it offers. You can offer videos, banners and more, all programed with your own affiliate links. These are very easy to setup, even if you're not technically minded. It's just a case of copying and pasting. To give you an example of what you can expect, we have pasted one of their videos below.
Plus 500 Affiliate Program Review: Your Questions Answered
Before we get to our final review, let's answer some of the question that we are often asked. These are questions that have been put to us by our readers. They are also questions that we once wondered when we joined the +500Affiliates program, and struggled to find an answer to.
How Common are the Qualified Real (Leads)? It depends on your site, on your readers and on whether you are focusing on the paid software or the demo software. We typically see a return of around 1 genuine "Qualified Real" trader for every 20 to 30 signups. Some sites we have can generate a much higher ratio.
What is a "Real Trader"? Once a trader deposits at least $100 they will become a "Real Trader". They don't have to spend it, just deposit it.
What is a "Qualified Real" Trader? Once that "Real Trader" processes at least $40 worth of commission for the site then they will become a "Qualified Trader" and you will get the lead. In our experience, most "Real Traders" become "Qualified Traders" fairly quickly.
What are "Frauds"? As far as we can gather, these are accounts that the affiliate has fraudulently opened themselves. We have never generated any "Frauds", in all the years as a member. But then again, we have never tried to trick the system.
How Long Does it Take to get Approved? In our experience, as mentioned above, it can take weeks. But if you hassle them about it and remind them this needs to happen, they are usually on the ball.
+500Affiliates Review: What we Think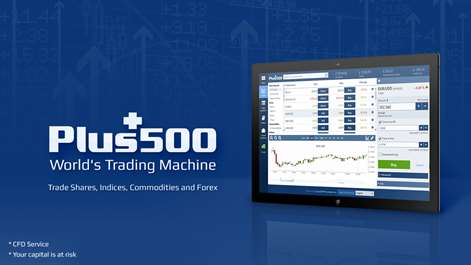 We had some frustrations with this program in the beginning, but eventually everything settled. They stopped being slow and non-responsive and became very helpful. We have been assigned an affiliate manager who responds within a matter of hours, sometimes minutes, and it has been awhile since we had a question go unanswered for longer than a day.
In the early days we were actually very frustrated with this service and our Plus500 Affiliate review would have been very poor if we been asked for our opinion back then. However, these days there are few problems.
We're not sure if they have just gown and improved, or if we just encountered them during a very difficult time, after which they went back to normal. But whatever the issue was, everything seems fine now and you will struggle to find a better affiliate for a financial site. Once you factor in the ease of use, the media on offer and the money you can earn, it's difficult to find anything better.