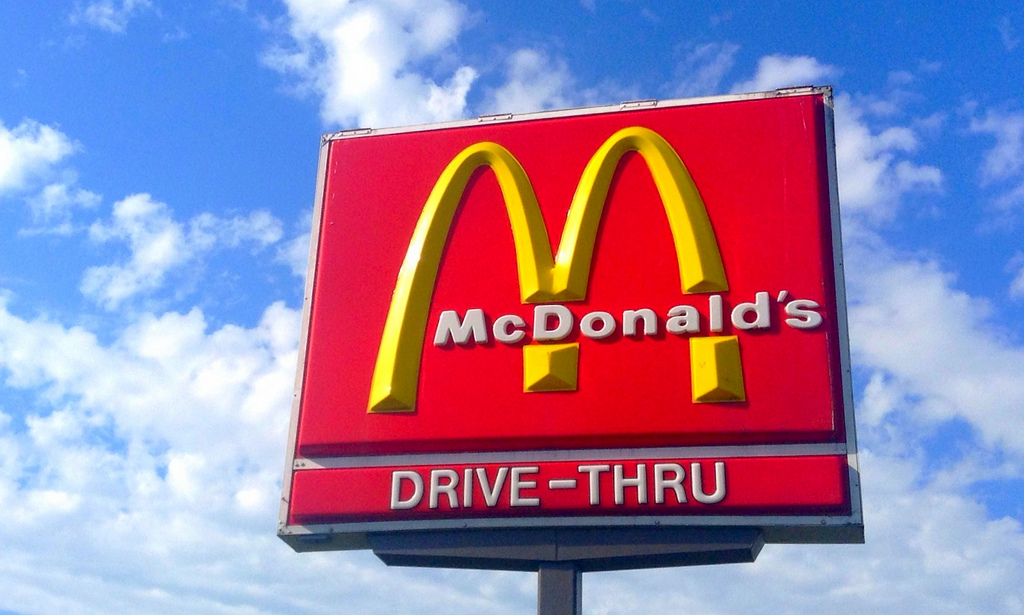 McDonald's stock is one we're asked about frequently. We've covered other fast food and restaurant chains on Buy Shares In, but you want to know about the possibility of investing in the second largest fast food chain in the world.
Is McDonald's stock a good buy? Should you buy shares in the company? Here's what you need to know about McDonald's stock, and what analysts are saying.
McDonald's Stock Ticker
McDonald's is a publicly traded company, listed on the New York Stock Exchange under ticker symbol MCD. Over the past five years, the company has seen a dramatic rise in stock price, leading some investors to wonder about adding it to their own portfolios.
The first McDonald's was located in San Bernardino, California. It was a little restaurant owned by brothers Richard and Maurice McDonald – it was really little more than a hamburger stand. The restaurant was successful, and the brothers opened several more locations in the local area.
The chain was noticed by Ray Kroc, founder of the McDonald's that we know today. In 1955, he bought the chain of restaurants; he'd been a franchise agent but wanted in on the success of the business. Success is exactly what he found, and the company operated 7,500 restaurants by the time of his death in 1984.
So what makes McDonald's so successful? There are a few factors which play into its rise as one of the largest fast food chains. While a franchised structure is by no means uncommon for companies to adopt, the business model of McDonald's varies slightly from your typical franchise.
Let's look at how McDonald's earns its revenues, and how that affects the price of McDonald's stock.
McDonald's Stock
There are currently almost 37,000 McDonald's restaurants around the world. Most of those restaurants are franchised; only about 6,000 of those are owned by the company. Of course, as with any franchise, McDonald's makes money from the franchise owners. There are franchise fees which need to be paid. Franchise owners also pay for their inventory, signage and travel and living expenses while attending mandatory training.
What's interesting about McDonald's, though, is that the company owns 100% of the land upon which their restaurants sit. That having been said, the corporation charges its franchise owners rent for that property, and this is where a large chunk of McDonald's revenue originates. Over the past several years, that rent cost has increased by 26%. Rent, as a result, is responsible for 20% of the company's revenue.
Franchise owners aren't hurting for cash, though. The average annual income of a franchise owner after all expenses are paid is around three quarters of a million dollars. That said, many overlook the rental expense and the franchise fees, and consider McDonald's ownership quite lucrative.
McDonald's Stock Exchange
If you're not ready to become a McDonald's franchise owner, you can always invest in the company stock. Over the past 12 months, shares in McDonald's have risen from around $120 per share to around $170 per share. There have been a number of stock splits, but the dividend payments have been paid out at 2% since the IPO.
Analysts predict that, over the next 12 months, McDonald's stock will continue to rise. In other words, if you currently hold stock in McDonald's, hold it. If you don't, it may be a good time for you to buy.
McDonald's is a global company. It operates in over 100 countries around the globe, but the company continues to expand. It's partnered with Walmart to open locations within the stores, and has hundreds of satellite locations in rest stops and gas stations.
The company sells 75 hamburgers every single second, and it's just behind Subway in revenues and global presence; it's the second largest chain in the world. Interestingly enough, McDonald's has also been listed as the world's largest distributor of toys – you know, the Happy Meal toys. McDonald's is also the second largest employer in the world, with over 375,000 workers. It's so big, in fact, that the company has a larger economy than the whole of Ecuador.
To put it simply, MCD stock isn't going anywhere. Whether you choose to invest in the company or not, you can depend on the fact that McDonald's will continue to grow globally.
McDonald's Competitors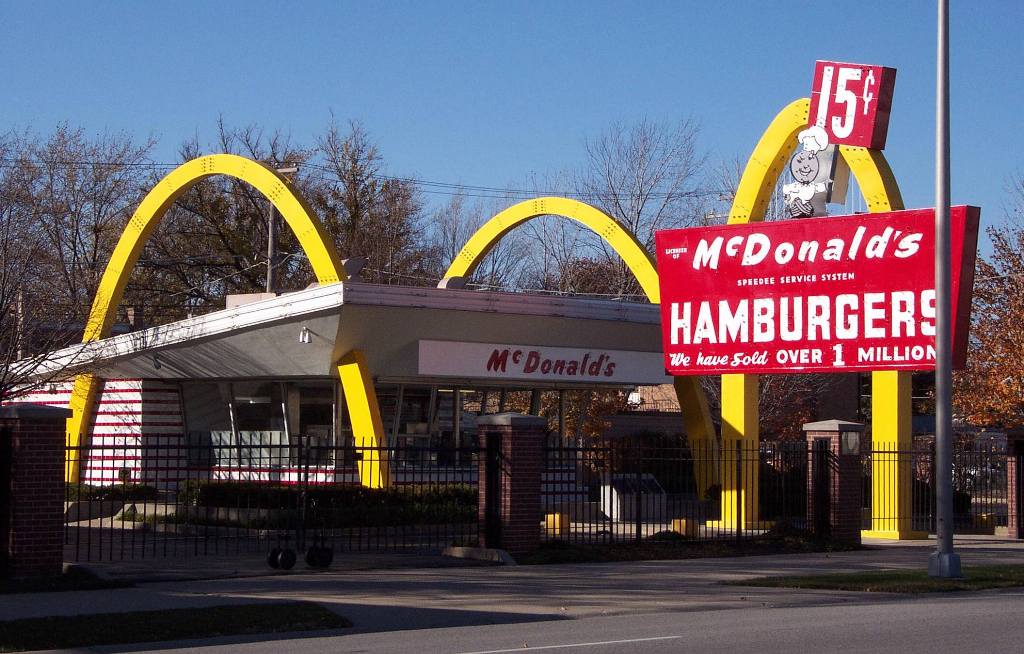 We've covered many of the competitors to this global brand on Buy Shares In. Subway, of course, is the largest fast food chain in the world. However, you can't buy Subway stock as it's a privately owned company. Similarly, Chick-fil-a with its over 2,000 locations is privately owned; investors can't buy stock in the company.
One competitor to McDonald's on the stock market is Chipotle. While it's not technically "fast food," the restaurant specializes in quick meals. It competes directly with McDonald's, and the advantage held by the company is that the food is marketed as fresh. Over the years, McDonald's has earned a reputation for greasy, unhealthy food. Chipotle counters this.
Yum! Brands is another option for investors looking for a fast food opportunity. The company owns chains such as KFC and Taco Bell, as well as Wing Street, A&W and Pizza Hut. The company is listed on the New York Stock Exchange under ticker symbol YUM. If you're interested in any of these opportunities, please check out our investment guides, linked above. Bookmark the pages, and check back frequently; we update information about fast food stocks regularly and as news comes available.
MCD Message Boards
Want to chat with other investors about MCD stock? Want to buy shares in MCD but not sure where to start? Check out a few McDonald's stock message boards. Message boards and online communities are an effective way to get a feel for a stock before you spend your hard-earned money. You'll find them by searching for investment message boards on Google, and most are free to join.
Of course, keep checking back to Buy Shares In. We'll give you the latest McDonald's stock news as it's passed along to us.