Oh, if we had known then what we know now. Well, we would probably still be writing guides on the latest stock tips and information on Buy Shares In. But we certainly would have invested in the online dating industry a long time ago. Tinder stock is something we've been asked about a lot lately. Can you buy shares in Tinder? What's the current Tinder stock price?
We'll save you the "swipe left, swipe right" jokes (for now – we love our jokes) and answer your questions. How is Tinder doing in the stock market? Here's what you need to know.
Tinder Stock
Tinder has been around a while. It was launched in 2012, and was initially a very one-dimensional service. Users would upload a picture along with some very basic information about themselves, and that was that. People who viewed their picture could either click a green heart to approve, or a red X if they weren't interested.
When users matched, they could then set up a time to meet. Or not, as the case may be. But the premise behind the app was that people felt more comfortable approaching others if they knew the other wanted to be approached. It seemed to work well. It took off on college campuses, and was named the Best New Startup of 2013 by TechCrunch.
Eventually, the app moved to the swipe left/swipe right format that we use today. By October of 2014, the app saw over a billion swipes each day, with the average user spending an hour and a half every single day on the application. In true tech-startup style, levels of membership were introduced, allowing Tinder to earn revenue from its matchmaking service.
In 2017, Tinder is still going strong. About 20% of Americans use the app, including about 2.5 million millennials. There have been 20 billion matches made on Tinder, and today the app nets about 1.6 billion swipes every day.
But how is Tinder stock doing? Well, that's not easy to answer. Tinder is one of four dating platforms owned by Match Group. Match.com is the group's most well-known app, but it also owns PlentyOfFish and OkCupid. The company is headquartered in Dallas, Texas, and is listed on the NASDAQ under ticker symbol MTCH.
To put it simply, to buy Tinder stock, you'll have to invest in Match Group.
Tinder Stock Price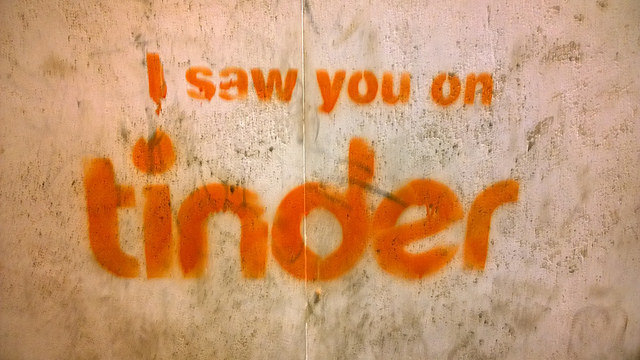 Overall, Match Group isn't doing so poorly for itself. The company was begun in 2009, issued an IPO in 2015. Match priced its IPO at $12 per share and raised $400 million. The MTCH stock price today is almost $26 per share.
In 2017, Match Group saw its stock jump by 50% in the first 9 months of the year. The group has focused primarily on Tinder, its most popular app. Rolling out its newest feature, Tinder Gold, facilitated this stock price increase. Tinder Gold allows users to see who has "swiped right" on their profile.
If there's one thing Match does well, it's market testing. At inception, the Tinder app was released in only a handful of college campuses. Success were noted, as were areas which needed improvement. The parent group has continued to do this throughout the history of the app.
Tinder Gold, for example, was market tested in Argentina, Australia, Canada and Mexico before its introduction globally. And the Tinder desktop app is being market tested in 9 countries before its release. The same is true for the Tinder SMS service.
It's with this careful planning that the Tinder stock price, or the price of MTCH as it were, has doubled since its IPO two years ago. A frequent introduction of new services and careful attention paid to detail seem to be strategies which are working well for Match Group.
Tinder Stock Symbol
You can invest in Tinder by buying shares in MTCH on the NASDAQ. But the group has competition from a few rivals. Despite the competition, Match still holds almost 30% of the market share of this $1.8 billion dollar industry. Nevertheless, before you buy Tinder stock, get to know the competition.
eHarmony is a dating site which has been around since 2004. One of the oldest on the web, the site requires users to fill out extensive questionnaires, in the hopes that they'll be matched based on personality. eHarmony is a privately held company, but still offers competition to Match.
Zoosk is another competitor to Tinder. Well, it was at any rate. The company had planned to issue an IPO back in 2015. But instead, the company issued pink slips. The sudden success of Tinder caused the company to lay off 15% of its employees, and scrap the IPO.
There are literally hundreds of dating applications. From web based apps to iPhone downloads, there's no lack of way to find your next first date. But in spite of the competition, Tinder has kept a strong foothold in the industry, and it's not expected to back down any time soon.
Should You Buy Shares in Tinder?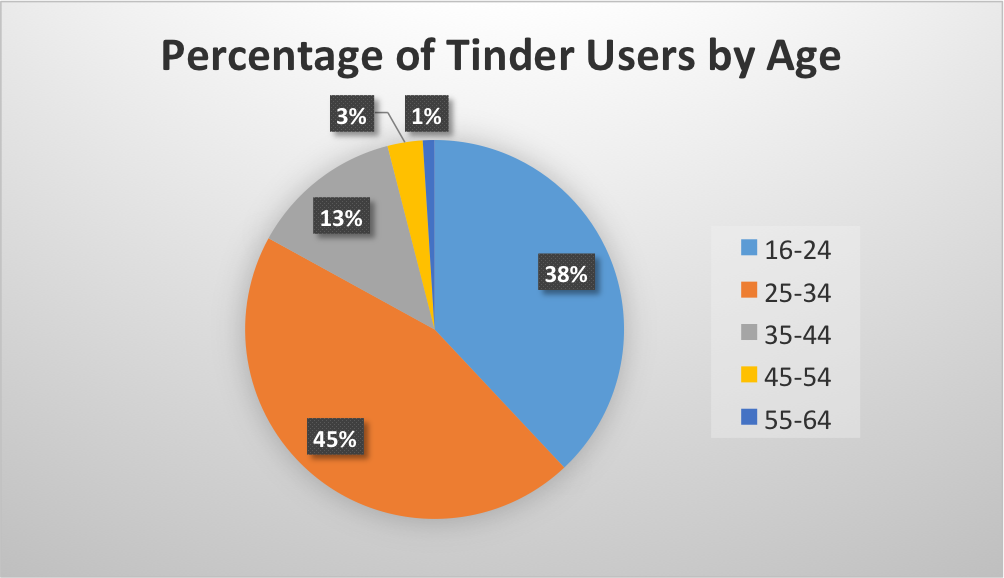 As noted, Match Group stock jumped 50% in just under a year. Will this trend continue? Is it a good time to buy Tinder stock?
Analysts think so. Ten out of eleven analysts are recommending MTCH as a "strong buy." They agree that Tinder is navigating the tech world quite skillfully, and have high hopes that Tinder stock will rise to at high estimate of $28 per share or remain steady around its current share price.
If you're interested in buying tech stocks, we encourage you to check out some of our other investment guides. We cover internet stocks and startups, and you can find out more about investing in blue chips like Google and Apple, or in smaller companies like Instagram, LinkedIn, SnapChat and Twitter.
For the most up to date MTCH stock price, keep an eye on the scrolling tickers on the Buy Shares In site. And be sure to check this page frequently. We regularly update the page to reflect the latest stock news and information.