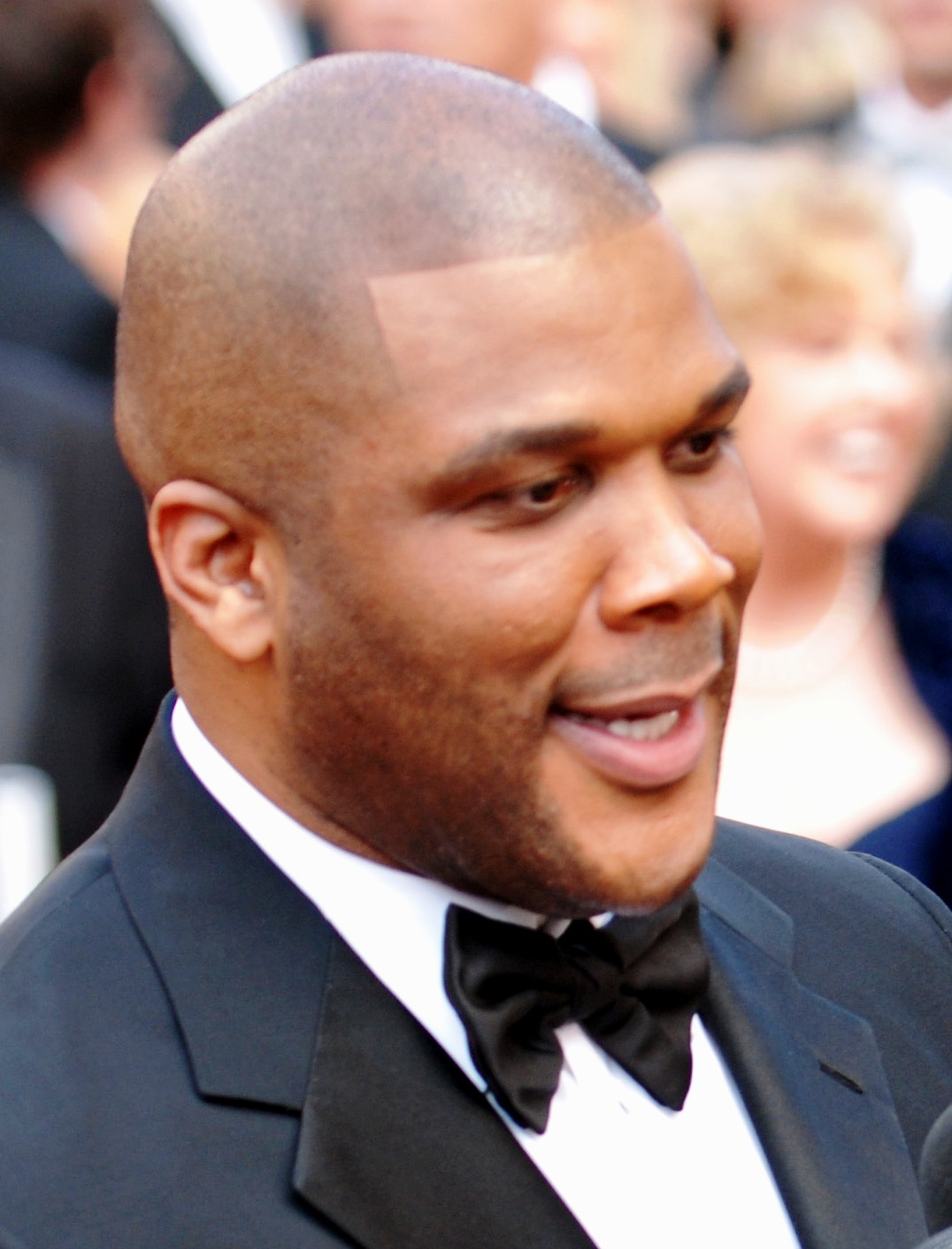 In this article on Tyler Perry's net worth we'll put the comedian in the spotlight and see how much he is worth, as well as where he makes his money. Below you'll see an estimate of this total worth, but if you keep reading then you'll see how we arrived at this estimation, telling you ow much Tyler Perry earns from his films and his other enterprises.
Tyler Perry Net Worth = $400 Million
Tyler Perry
First inspired to write by Oprah Winfrey in the late 1990's, Tyler Perry began writing therapeutically about his traumatic abuse by his father contrasted with his mother's dedication to faith, by penning a series of letters to himself. He changed the character names to avoid friends and family discovering his childhood trauma.
After several failed attempts, what started as therapy for himself became theater entertainment that resonated with audiences. Influenced by Eddie Murphy's Nutty Professor portrayal, the fan favorite, Mabel "Madea" Simmons, was given life and played by none other than Tyler Perry himself. Since those first letters, Tyler Perry has transformed the trials and tribulations of an abusive childhood and the real consequences of life decisions people and dysfunctional families make into an entertainment empire.
Tyler Perry Net Worth: Playwright = $175 Million
The first play he wrote and performed was titled "I Know I've Been Changed", based on the series of letters he'd written. He funded it himself with $12,000, his life savings at the time, but it debuted in 1992 in Atlanta with only 30 attendees all weekend. Tyler Perry didn't truly find success until 1998.
His subsequent stage plays were wildly popular all over the country, including I Can Do Bad All by Myself (2000), which unexpectedly featured his new character, Madea. By 2005, Forbes reported he'd sold $100 million in tickets and $30 million in recordings of his plays. He raised funding of over $5 Million dollars for his first feature film based on his 2001 play "Diary of a Mad Black Woman". The film grossed over $50 million.
Tyler Perry's Lesser Known Plays include:
What's Done in the Dark (2007)
The Marriage Counselor (2008)
Laugh to Keep from Crying (2009)
Aunt Bam's Place (2011)
Hell Hath No Fury Like a Woman Scorned (2014)
Tyler Perry Net Worth from Writing = $325 Million
Tyler Perry started directing in 2006 with Madea's Family Reunion (2002) which grossed more than $65 million. Why Did I Get Married (2007) grossed more than $20 million during its opening weekend. He's had major multi-year deals with Turner's TBS Network for several series including his first TV series, Tyler Perry's House of Payne (2006-2012) and For Better or Worse. Meet the Browns (2008), starring Tamela J. Mann, Tyler Perry, Angela Bassett brought in more than $20 million gross at opening.
In 2013 Tyler Perry signed a multi-year deal with Oprah Winfrey's OWN Network to bring two of his series to the OWN Network, including The Haves and Have Nots, If Loving You is Wrong (2013-present), and Love They Neighbor (2013-present). In 2018, he's scheduled for thirty-eight episodes of The Paynes for OWN. Lions Gate Entertainment is set to distribute Tyler Perry's Boo 2: A Madea Halloween (October 2017), as well as She's Living My Life (March 2018), and Family Funeral (Aug 2018).
Perry recently signed a multi-year deal with Viacom, the parent company of BET, who co-funded his first film. The deal begins in part immediately and in full after his current contract with Oprah Winfrey's OWN network expires.
Tyler Perry Net Worth: 34th Street Films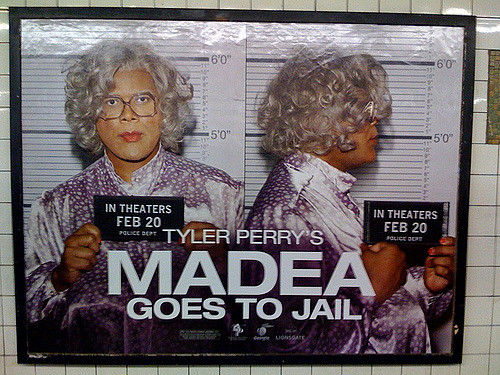 Tyler Perry Studios, includes 34th Street Films, which is reserved for nonfiction projects and projects not written by Perry himself. It is currently located in the Greenbriar section in the southwest part of Atlanta, Georgia and encompasses more than 200,000 square feet in two old buildings once used by Delta Airlines (see American Airlines for info on airline investments).
The long-running AMC series, The Walking Dead, made use of the location to shoot 'The Kingdom' scenes that were part of the 2017 season (see Hulu Stock and Netflix Stock to learn how to invest in shows like this). The transition to its new Atlanta location, a 330-acre U.S. Army base recently purchased by Tyler Perry Studios, is currently underway. The former Fort McPherson military base will become the new studio home with plans for fourteen sound stages.
Additional Tyler Perry Projects include:
Diary of a Mad Black Woman (based on 2001 play) grossed over $50 Million
Daddy's Little Girls (2007) Gabrielle Union, Tracee Ellis Ross, Idris Elba,
Louis Gossett Jr,  grossed over $30 million dollars.
The Family That Preys (2008)
What's Done in the Dark (2008)
I Can Do Bad All by Myself (based on play in 2000)
Madea Goes to Jail (2009) grossed over $41 million opening weekend
For Colored Girls (34th Street Films-2010)
Why Did I Get Married Too? (2010)
Madea's Big Happy Family (2011)
Madea's Witness Protection (2012)
Good Deeds (2012) starring Tyler Perry, Gabrielle Union, and Thandie Newton
Temptation: Confessions of a Marriage Counselor (2013)
Tyler Perry Presents Peeples (34th Street Films-2013)
A Madea Christmas (2013)
Madea's Neighbors from Hell (2014)
The Single Moms Club (2014)
Boo! A Madea Halloween (2016)
Too Close to Home (2016)
Tyler Perry's: Madea on the Run (2017)
Tyler Perry Net Worth: Other Projects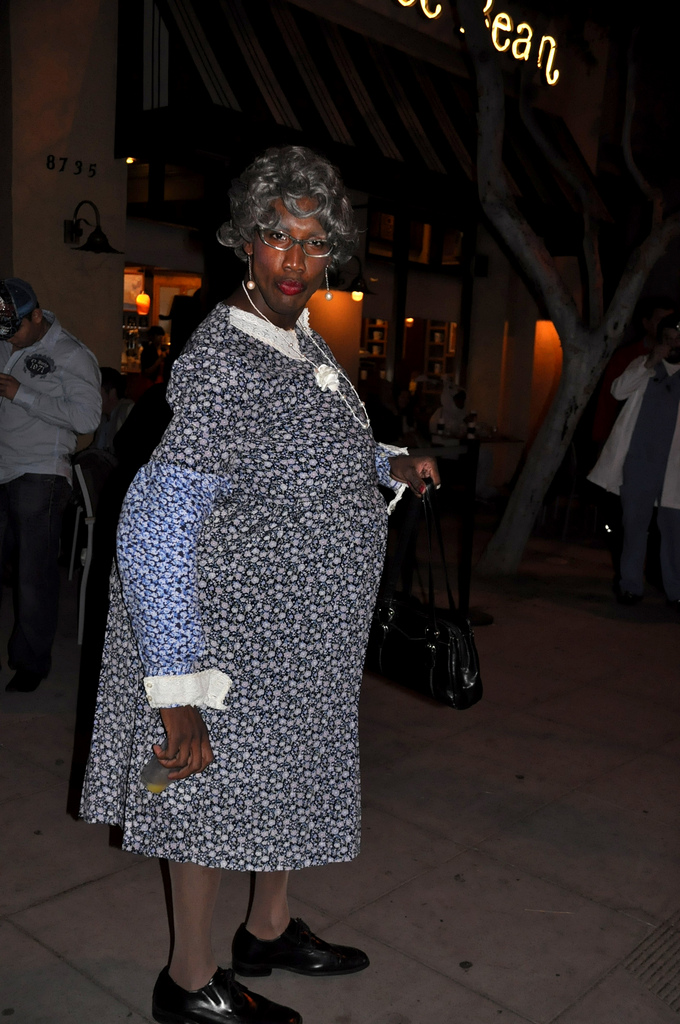 As if writing, producing, and directing aren't enough, Tyler Perry has acted in many of his own plays and films. He also took on a role as Admiral Barnett, in Star Trek 2009. It was one of the first times he acted in something other than his own projects. He then portrayed the title character in Alex Cross (2012), the crime drama based on the D.C. detective in James Patterson books and played opposite Ben Affleck as an attorney, Tanner Bolt in Gone Girl (2014) directed by David Fincher.
A desire to enable his toddler son to be able to watch him act as someone other than Madea, Perry accepted the role of Baxter Stockman, the mad scientist, in Teenage Mutant Ninja Turtles: Out of the Shadows (2016), directed by David Green. He later appeared in Brain on Fire (2016) a memoir starring Chloe Grace Moretz and directed by Gerard Barrett.
Perry's best-selling nonfiction book titled "Don't Make a Black Woman Take Off Her Earrings: Madea's Uninhibited Commentaries on Love and Life", Perry's was published in 2006 and won Best in Humor and Book of the Year. Tyler Perry's memoir titled "Higher is Waiting" was published in November of 2017 and is designed as a modern spiritual guidebook that focuses on overcoming fear through perseverance and faith. He's on track to accumulate a net worth of nearly $600 million by the close of 2017.
For similar articles on the net worth of celebrities, be sure to check our pages on Jodie Sweetin and Norman Reedus.