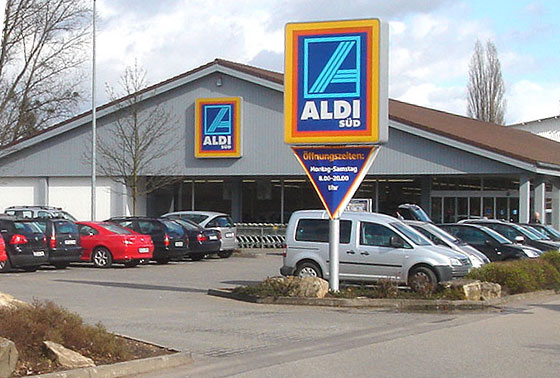 If you're thinking about buying Aldi shares, selling them, or trading in any other food stocks, you may be considering a few grocers as opportunities for investment. There is certainly no shortage of options out there.
There are big names in the grocery/supermarket industry. Walmart (NYSE: WMT) and Target (NYSE: TGT) dominate the market, but also Whole Foods (now a part of Amazon) Ingles and Kroger.



Recently, Aldi and Lidl, two German based grocers, have announced plans to expand in the US. Here's what you need to know before you put your money into supermarket stocks, and if you want to buy Aldi stock.
Aldi Stock
To begin, you need to know that Aldi is not a publicly traded company. The grocer is privately owned and headquartered in Germany. Aldi has two divisions: Aldi Nord and Aldi Sud, but these divisions are both owned within the same family.
Brothers Theo and Karl Albrecht launched the business in 1946. Their mother had owned and operated a small grocery store in Essen, Germany since 1913 and the brothers took over the store. Gradually, they turned one store into a network of grocers; by 1960, the brothers owned 300 stores. In 1962, the brothers named the chain of stores Aldi, for Albrecht Diskont.
In 1976, Aldi began to expand its presence in America – they opened a small store in Southern Iowa. Today they operate about 1,400 stores in the United States, and have announced plans to open almost 600 more.
Aldi has been regarded in the States as a discount grocer, and has been criticized for not carrying specialty brands. Its no-frills store layout is reminiscent of a Dollar Tree (NASDAQ: DLTR) or similar discount chain, and consumers who want more of a superstore experience may prefer their local Kroger or Harris Teeter.
But appearances are deceiving. Aldi stocks everything you'd expect from a grocer, from canned goods to fresh meat and produce. In the UK, Aldi is the 5th largest supermarket. Aldi's got a 6.2% market share, which is comparable to Kroger's presence in the United States. And Aldi currently holds about 4% of the market share in the US. So while you can't buy Aldi stock, you can certainly expect the company's expansion to affect other grocery stocks.
Buy Aldi Stock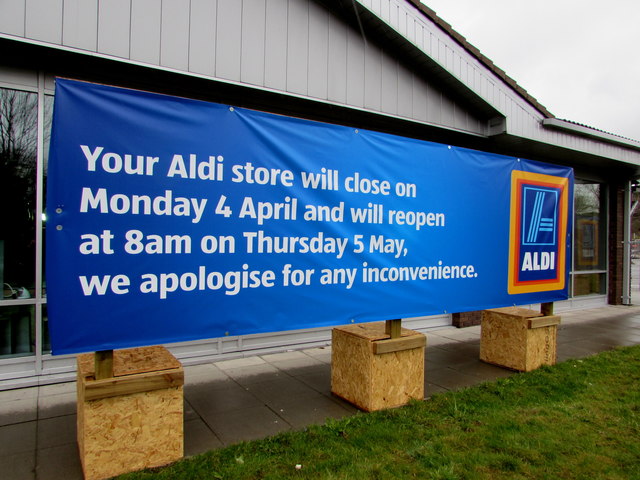 It doesn't look like there are any plans to allow investors to buy Aldi stock. As we mentioned, the store has been around for over 100 years, and is doing just fine, "thankyouverymuch." The store saw $13 billion in sales in the United States alone in 2015, and that number is expected to reach $20 billion this year. Despite the investment that the company is making to expand in the States, they're still projected to come out ahead.



When the stores were first launched, they were operated as one entity. But back in 1960, the Albrecht brothers had an argument. Despite their successful partnership, they just couldn't agree on whether or not to sell cigarettes in their stores. So they split the business into the two divisions, North and South, with Theo taking the north and Karl running the south.
Today, Aldi North is larger than Aldi South. The north division owns 2,500 stores while the south division runs 1,600. The north division of Aldi also purchased US based Trader Joe's in 1979, allowing the Albrecht family a bit of diversity in its offerings. Aldi doesn't interfere too heavily with Trader Joe's operations, as Trader Joe's is a subsidiary run by CEO Dan Bane.
Theo and Karl died in 2010 and 2014, respectively. Both divisions are now run under the leadership of CEO Marc Heußinger.
Aldi Stock Ticker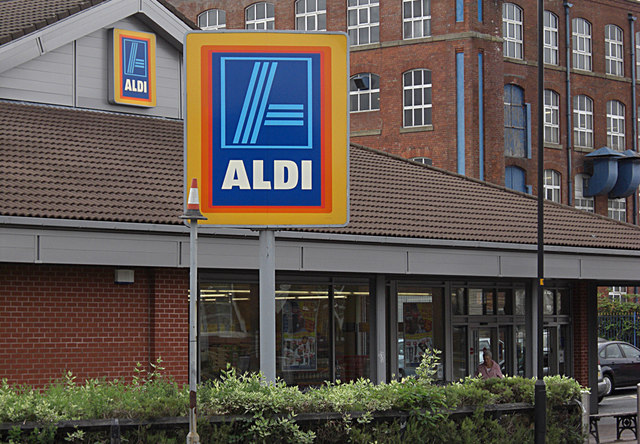 We apologize that we can't offer you an Aldi stock ticker. Aldi is officially known as ALDI Einkauf GmbH & Co. oHG. As you know, it's a discount chain grocery known for its low prices. But what you perhaps didn't know is that there are a few things unique to Aldi stores. Aldi's implemented a few tactics to keep prices low, and some of these tactics are uncommon for grocery chains in the states.
So how does Aldi keep prices so low? When you enter an Aldi, it looks quite like a discount store. You'll find shipping crates in the center of the floor, holding cans of tomato soup or bags of paper plates. Who needs to hire a stock clerk when the customers are willing to find their own products?
You may have to bring your own shopping bag to Aldi, too. All Aldi stores require you to bag your own purchases, if they provide bags at all. The Aldi stores that do have bags will charge you for them. They'll also charge you a deposit to use a shopping cart. Bring a quarter to Aldi, because you'll need it to secure a cart. Don't worry, though. You'll get your quarter back when you return the cart.
All are simple ways of cutting down on overhead. Because of its DIY atmosphere, Aldi stores require fewer employees than do larger grocery stores.
Aldi saves distribution costs by choosing not to offer too many name brand products. In fact, you won't find too many products at all. Most stores stock almost 50,000 items on their shelves. Aldi stocks about 1,500. And finally, Aldi stores cut down on overhead by using natural and energy efficient lighting.
Aldi Stock Symbol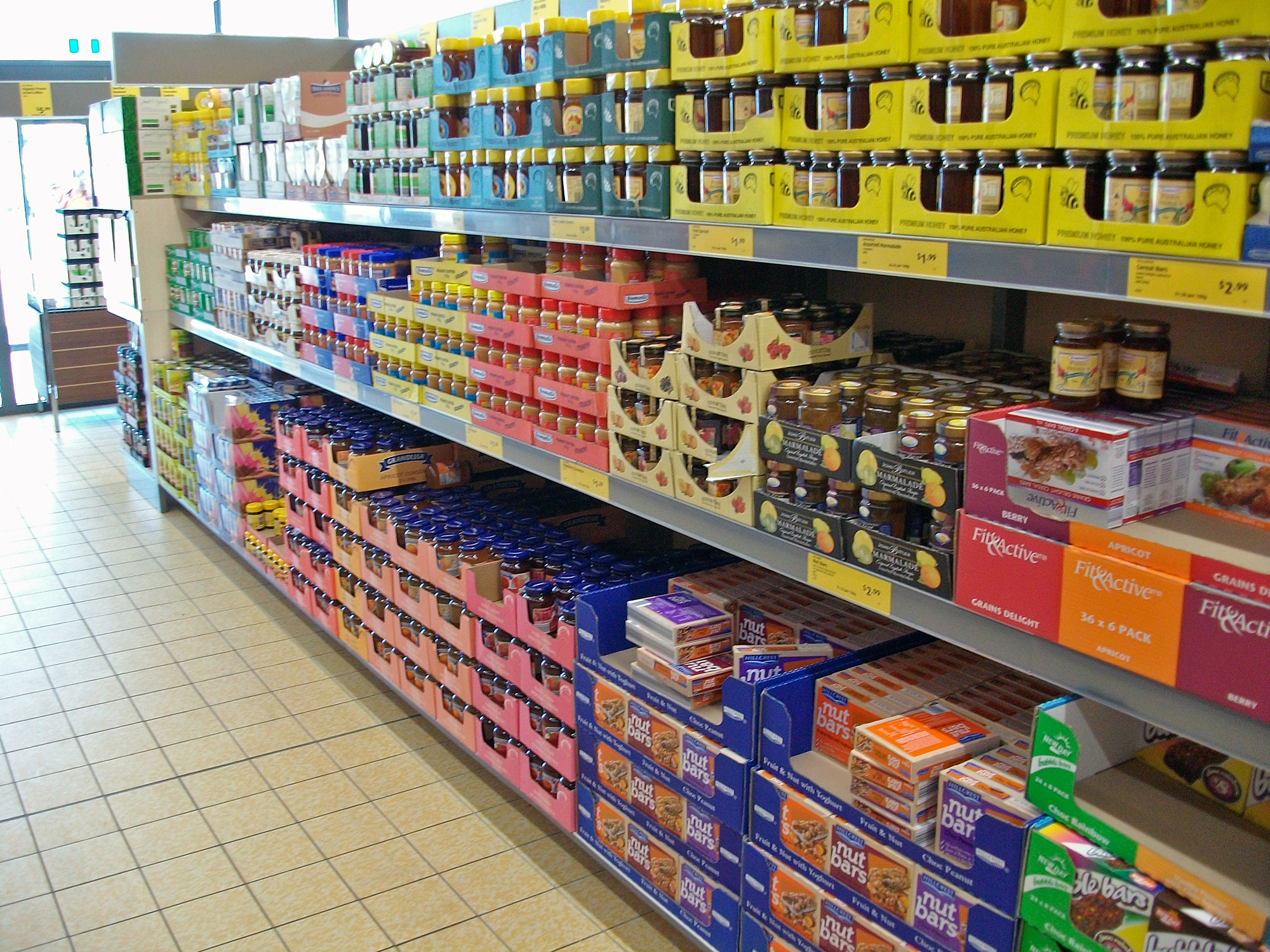 A search for an Aldi stock symbol will bring back results from ALDI to a list of items that Aldi stocks. You're not crazy. There is no Aldi stock symbol. And as we mentioned, there likely never will be.
If you're looking to buy food stocks in general, you might do well to venture over to some of our other investment guides. Walmart is becoming a huge player in the grocery industry. Associated British Foods (LON: ABF) is a huge food processing company, labelling brands like Ovaltine and Mazola. Tesco (LON: TSCO) and Ingles are all growing in popularity as well.
But if you're looking to buy shares in Aldi specifically, you're out of luck. The successful company has no plans for an IPO in the near future, as it has created a multi-billion dollar grocery empire without the assistance of investors.