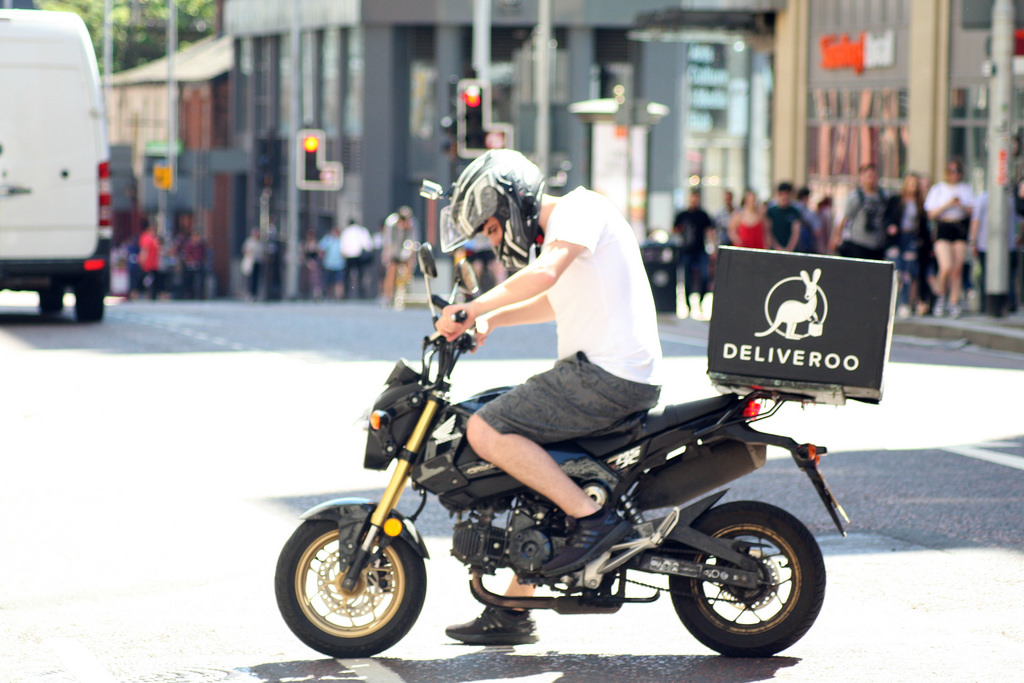 What's better than eating out? Having restaurant food delivered to your door, of course! We've had a few investors ask how to buy shares in Deliveroo, the online food delivery service.
We're going to tell you a bit about the company, and answer your questions about investing in Deliveroo. Is it a good addition to your portfolio? Is it even possible to buy Deliveroo shares? Read on to find out more about the company, and if you should invest.
Deliveroo Shares
Deliveroo was an interesting concept for a startup, though not altogether original. The premise of the company is that if you're running late getting home from work, if you want something to eat before the Big Game, or if you're just not feeling like cooking, you can order delivery.
Delivery in the past has been limited to pizza, wings and Chinese food. But Deliveroo allows people to order food from their favorite restaurants. That food is then delivered to their door – for a fee, of course.
Deliveroo is a British company, but the company founder was a recent transplant from New York. In New York, food is always just at your fingertips. Whether delivery, takeaway or dine-in, New York has no lack of dining options. There are even independent contractors who will order your food from a restaurant and bring it to you.
Not in London. Founder Will Shu discovered that it was quite difficult to order delivery in the city, so the Deliveroo service was born. He devised a system where customers could order food from restaurants, then that food would be transported via bicycle, motorcycle or car to the customer's home.
So how does the Deliveroo system work, financially? Has it been successful? Can you buy shares in Deliveroo?
Buy Shares in Deliveroo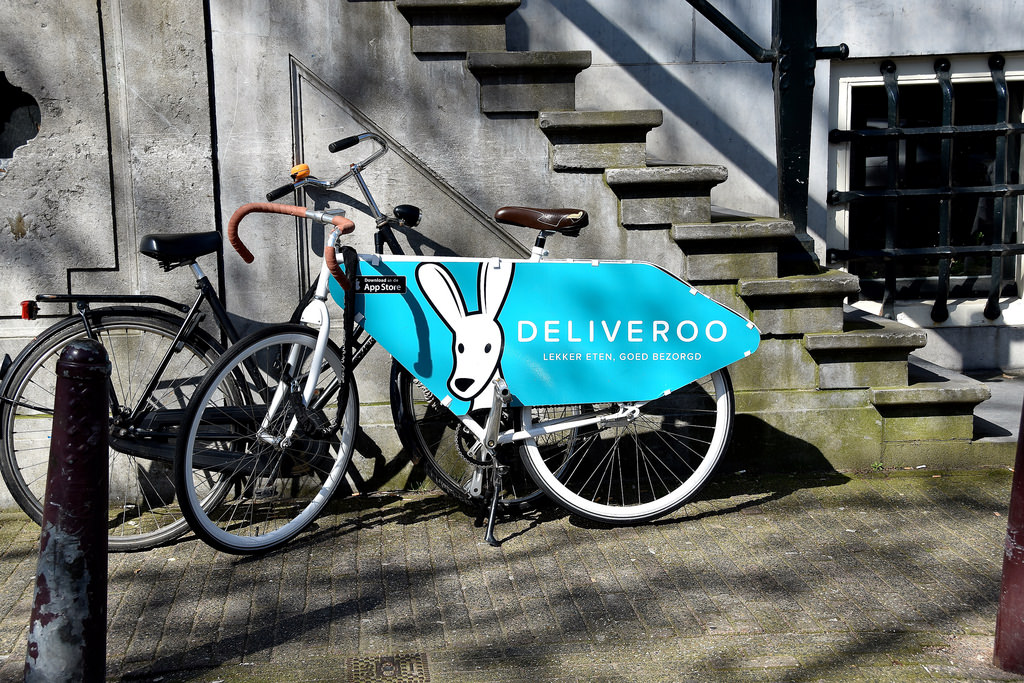 As mentioned, business models like Deliveroo exist elsewhere. In the United States, for instance, there's GrubHub and even smaller companies like Tarheel Takeout. Even Uber and Amazon are getting in on the food delivery action. So the idea for Deliveroo wasn't entirely original. It was an import of sorts.
But it had great success in London, and in the surrounding area. The company earns money by charging restaurants a commission, and by charring you, the customer, a delivery fee in addition to the driver tip. But it also makes money through fundraising. A lot of money, it would seem.
Current funding for Deliveroo is at about $860 million. This includes the most recent round of fundraising in September, during which the company raised $385 million. How is the company getting this money? Was there a Deliveroo IPO? Nope. If you're interested in buying shares in Deliveroo, you're just going to have to wait. Current investors in the company include the likes of Fidelity and T. Rowe Price. DST Global and General Catalyst are also lead investors in Deliveroo.
The company is currently valued at over $2 billion, and is one of the most profitable food service companies in the industry. However, despite this, founder and CEO Shu has suggested that an IPO may be in the works for the company.
Deliveroo IPO
If you're interested in adding Deliveroo to your portfolio, you may not have too long to wait. William Shu recently told Business Insider Magazine that he feels as if an IPO is a logical next step for the company.
The company is only 5 years old, and to have raised $860 million in funding is nothing short of impressive. Particularly impressive are the names of the investors which bought into the company. Startups, and especially tech startups like Deliveroo, are usually funded by smaller private investors. Public market investors T. Rowe Price and Fidelity's interests hint that Deliveroo may be headed for great things.
Shu has spoken on several occasions of expanding its market, and entering the United States. He states that an entry into the saturated American market would require the company to launch in several cities simultaneously, New York, San Francisco, Chicago and Atlanta have all been named. However, to do this would take a great deal of market research and, frankly, money. An IPO would fund this research and launch.
Deliveroo has also had several offers for acquisition, all of which Shu has declined. The company's executives feel that the company still has plenty of room to grow, and they're not ready to sell.
Companies Like Deliveroo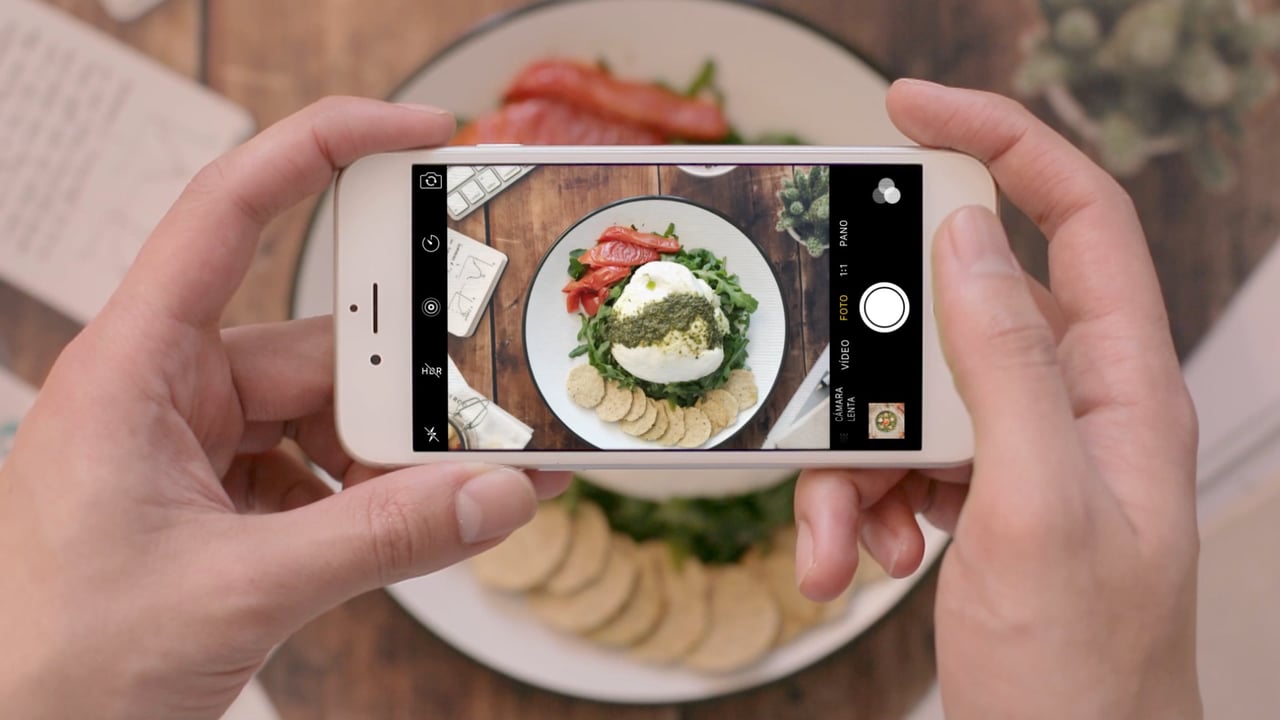 It's no secret. People love food delivery. Deliveroo currently operates not only in the United Kingdom, but also throughout most of Europe including Ireland, Italy, Spain, Germany and France. It also operates in Singapore, Australia and the United Arab Emirates. In other words, it's global and it's huge.
But it's not without its competition, and some Deliveroo competitors are fierce. UberEATS is one of these competitors. It's based in California, but is backed by contractor Uber.
Amazon, as you know, has recently entered the food delivery market as well. Of course, the company has Amazon Pantry, Prime and Fresh. But more recently AMZN has launched its delivery service in the large cities. Customers can order from their favorite restaurants, and Amazon will deliver the meal.
Can You Buy Shares in Deliveroo?
You can't buy shares in Deliveroo just yet. But bookmark this page; as William Shu announces a Deliveroo initial public offering, we'll post news and information here.
In the meantime, if you're looking to invest in the food or tech industry, be sure to check out some of our other investment guides. We've covered a great many restaurants and food providers from around the globe. Applebees and its parent company, IHOP, YUM! Brands, and Chick-Fil-A are a few of the public and private restaurants we've examined.
In technology, we've looked at similar startups, and discussed the possibility of investment. Uber and Lyft are two which are quite similar to Deliveroo. Based in the United States, they rely on contractors to provide services to customers. As mentioned, Uber is even beginning to break into the food delivery market with its service UberEATS.