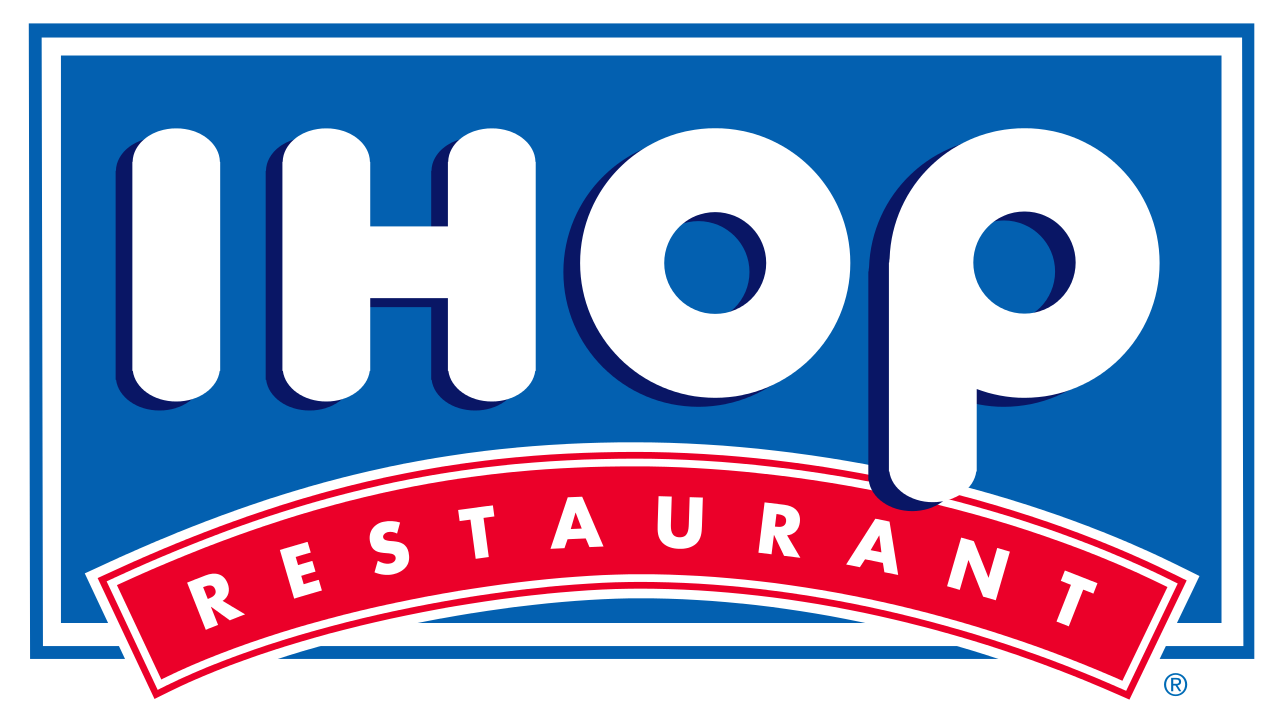 Are you interested in buying IHOP stock? Are you looking for the latest IHOP stock price and the ticker, or do you want to learn about the IHOP stock symbol and IPO?
On this Buy Shares In IHOP page you'll find all of that information and more. Just be prepared for a little disappointment if you are here to add the International House of Pancakes to your investment portfolio.
IHOP Stock
We mentioned above that you should be prepared to be disappointed. That's because you can't buy IHOP stock, at least not directly. Simply put, the International House of Pancakes is not listed on the US stock market as it is. Don't despair though because you can invest in its parent company, therefore profiting from the success of this restaurant chain at the same time.
The parent company of IHOP is DineEquity. If you visit our DineEquity Stock page then you can learn more about them and the reasons you would want to invest. On this page we're going to focus on IHOP stock in particular, looking at the role that this breakfast chain plays in impacting the DineEquity stock price.
You may also want to check-in with our Applebee's Stock page. This chain is very similar to IHOP, and while they started out a separate entities, they are now both owned by the same company. So, if you buy IHOP stock then you're also buying into Applebee's, as well as everything else that DineEquity are involved with.
International House of Pancakes Stock Past
IHOP was first established back in 1958 and has since grown into one of America's most well known as widely respected chains. This is down to its great food, family atmosphere and low prices, but their promotions and charity work also play a significant role. IHOP created National Pancake Day, where they give away a stack of their famous fluffy pancakes to veterans who have served their country.
The parent company of IHOP used to be the "IHOP Corporation", nice and simple. In 2007, after they paid $3 billion to purchase rival chain Applebee's, they changed the name of this company to DineEquity. So, technically, by investing in the parent company you are buying IHOP stock. You can just consider the Applebee's investment as a bonus that goes along with it.
IHOP Stock Price / Value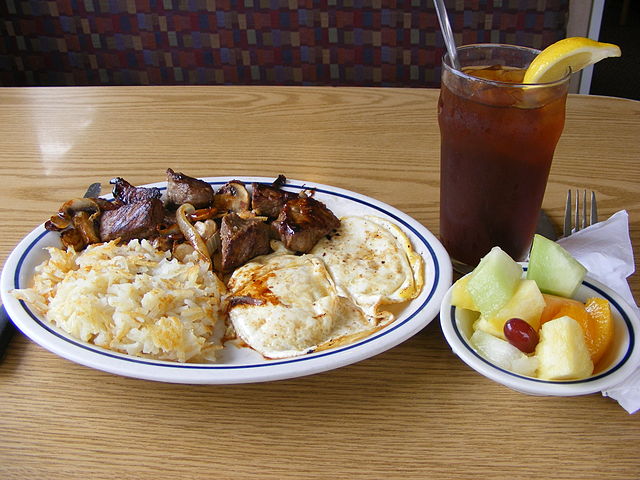 There is no official IHOP stock price because the chain is not listed by itself on any stock exchange. Based on locations and strength, and on the stock price of its parent company, we could probably calculate that it would be about $25 each if they were to list, but obviously it's not quite that simple.
In terms of value, it's also not as easier to calculate. What we can say for certain though is that they have sales of around $3.5 billion a year. It puts them in the shadows of many big fast food companies, including Chipotle and Subway, but that's still a lot of money.
It also seems to be increasing, even at a time when rival chains are struggling. The likes of Boston Market, Red Lobster and many other casual dining chains have struggled in the last few years. If it doesn't sell healthy food and it doesn't sell food that is available at rock-bottom price, then it isn't been recession proof and that has caused a dent in profits and growth. For the most part, IHOP has been able to counter this.
They have had their downsides, of course. In 2016 were slightly down on sales the year before even though they had been increasing year on year since then. Also, "sales" does not equate to profit, and the profit they make is a fraction of the sales they have. But make no mistake about it, this is a culturally significant, much-loved US restaurant chain that till has some growing to do.
IHOP Stock Ticker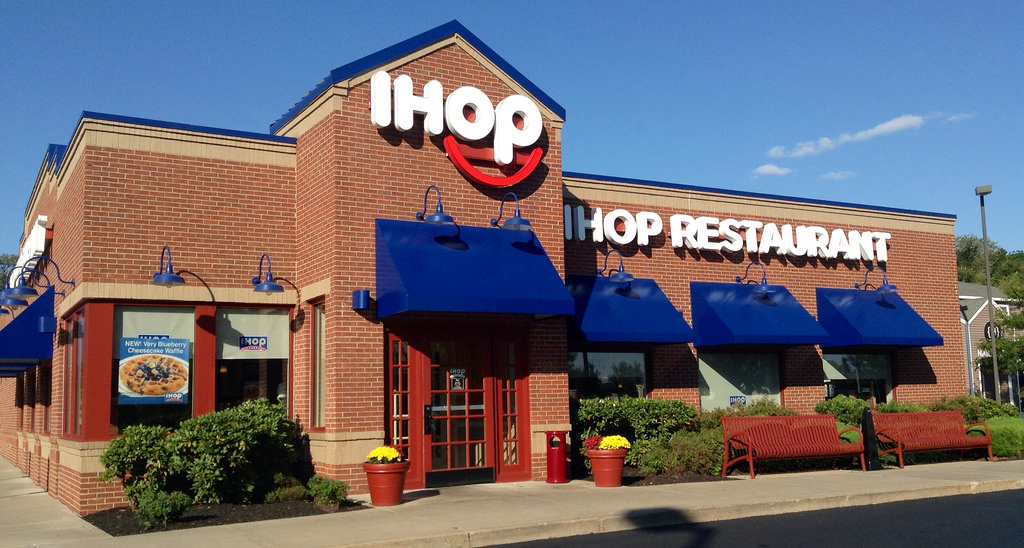 You can see the DIN stock ticker below. This is the parent company of the International House of Pancakes, as mentioned above. So, if you want to buy IHOP stock then this is the stock ticker you need to hand over to your broker. To learn about the buying process, make sure you take a peek at our Online Trading page, which covers it in full.
This is a third-party ticker, which means we are not in control of what it shows. We can't guarantee that it will be accurate at the time of reading either. However, it hasn't let us down yet. Providing you are reading this when the markets are open then you should see an up to date price in real-time below.
[stock_ticker symbols="DIN" show="" static="" nolink="" speed="" class=""]
Similar to IHOP Stock
We have already listed some companies that could be considered as similar to IHOP stocks, but there are more. Many more in fact. If you look at our Investment Guides above and scroll down to "Food Stock" you will see a number of options. This stock has always stood out for first-time and novice investors and it's something we have always enjoyed writing about here on Buy Shares In.
We love to own stock at the restaurants that we visit on a regular basis. We like to think that we own a part—even if it's small—of the chains that we adore. It also gives us bragging rights. Nothing beats telling your fast-food loving friends that you own a share of the company whose food they are currently tucking into and whose hot sauce is currently halfway down their chin.
Another key industry that also attracts a lot of interest from novice investors is the retail industry. There are many supermarkets, grocery stores and other food sellers that have attracted a lot of interest on this site. One of the biggest pages on this site is Aldi. It is a private company which means you can't buy stock there, but that doesn't stop you from asking about it. The same goes for Trader Joe's.
If you actually want a company that you can invest in, then take a peek at Tesco instead. It's a major UK supermarket, but they have a reach that has extended far beyond the shores of the UK and has even reached the United States. They are the Walmart of the UK. Of course, you can also just invest in Walmart (NYSE: WMT), because why have the Walmart of the UK when you can actually have Walmart?