Are you thinking of buying shares in Sainsbury's but don't know if it's a good idea? If you're hesitant to purchase stock in the company, you've probably been following recent news.
There are a few issues which are affecting the share price of this large grocery retailer including the value of the pound and developments more specific to the company. Let's take a look at Sainsbury's and at whether it's a good investment option right now.
Buy Shares in Sainsbury's
To begin, we'll look a bit at the company itself. Sainsbury's is a well established grocery chain which was founded in 1869. It's headquartered in London, and had great success as the grocery store with the largest market share in the United Kingdom for quite some time.
It wasn't until 1995 that Tesco (NASDAQ:TESO) overtook the company for the number one spot. Competitor Asda held the title of the second largest holder of market share for a while, but Sainsbury's regained this position in 2014.
So what's going on with Sainsbury's today? As you're aware, the UK has been experiencing some changes in the value of its currency. Inflation has been back and forth, but the British pound is for the most part weak against other currencies like the United States dollar. As a result, retailers like Sainsbury's are left with a decision to make. Do they raise prices for consumers or do they swallow some of that cost themselves?
Mere days before the publication of this article, Sainsbury's CEO Mike Coupe issued a statement regarding exactly this. Coupe explained that Sainsbury's had been able to do a "brilliant job of reducing the impact of the currency movements on … customers" but that it was possible that price increases were on the horizon.
This inflation and a rise in prices, coupled with slow wage growth in the region, may cause Sainsbury's stock prices to fall. The chain is, however, seeking to lower costs to consumers by cutting its own overhead. Unfortunately, this has meant layoffs within the company as well as shift cuts for employees.
Sainsbury's (SBRY) Share Price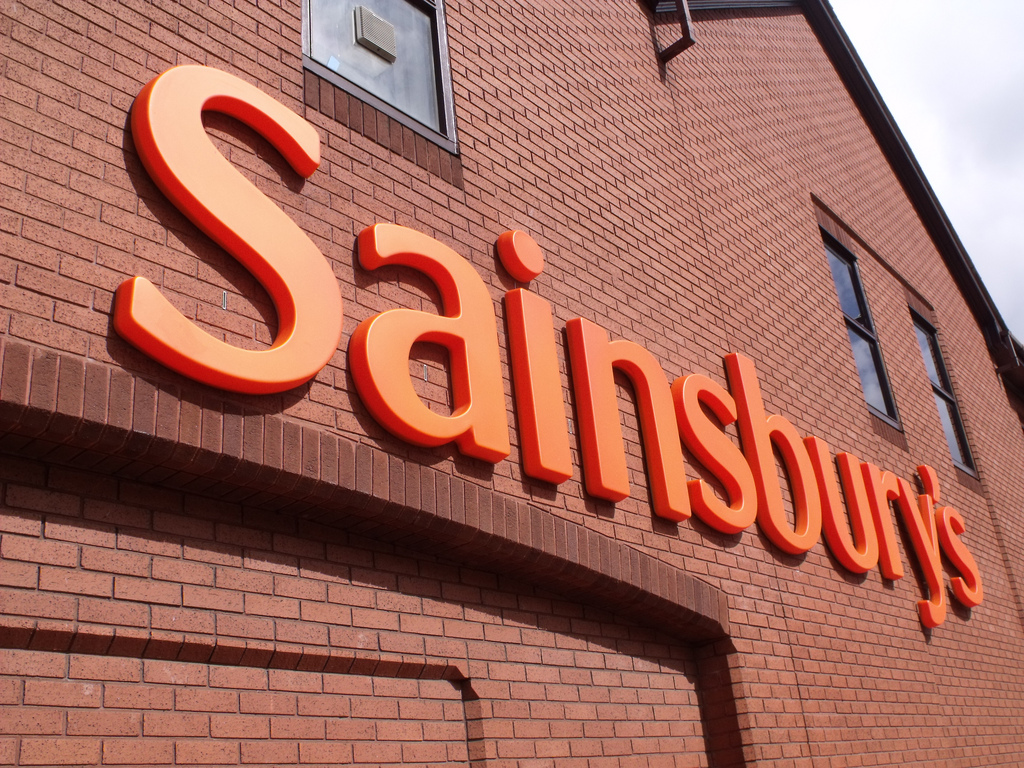 At the time this article was written, stock in Sainsbury's (LON: SBRY) was selling at around 266p per share. This is a significant drop from the 409p that the stock hit back in 2013. In July of 2016, Sainsbury's shares fell to a low of 214.60 in the weeks following the Brexit vote.
Since that low, Sainsbury's shares have been slowly yet steadily increasing in value. This is in part due to efforts by the company to absorb increased costs. Sainsbury's is not a discount chain, but instead is a middle market grocer. Because Sainsbury's prices have remained acceptable to consumers, the company appears to have navigated a majority of the tumult surrounding the UK's political changes.
The success of its sales growth has also to do with its absorption of Argos in 2016. Retail sales for J Sainsbury's rose by 14.1 percent. However, Sainsbury's grocery sales fell almost a full percent while Argos revenues rose over 4%. Because of the success of Argos and the potential for growth thereby, analysts are recommending that investors hold their shares in Sainsbury's.
Sainsbury's Market Share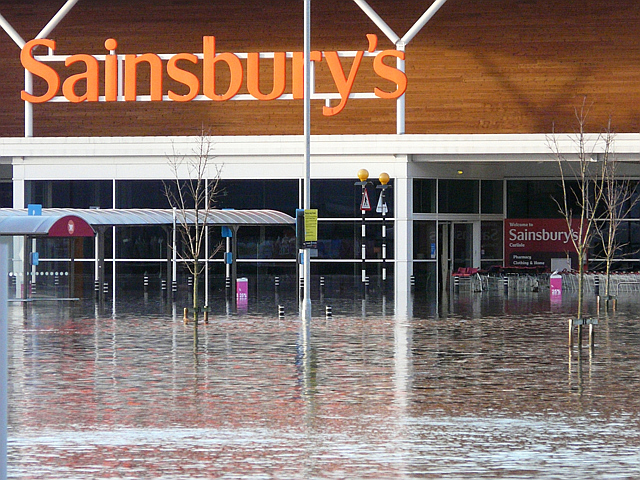 Sainsbury's is the second largest grocer in the UK by market share. The largest is Tesco, which holds 27.5% of the market. It's followed by Sainsbury's with 16.1%. Smaller grocers such as Asda, Morrison's (LON:MRW) and Aldi trail behind Sainsbury's.
Mike Coupe is expecting that the recent acquisition of Argos will help to increase the market share of the company. The CEO has stated that he intends to open more locations across the region in addition to the 59 currently in operation. This is an attempt to grow a presence as a non-food retailer, and increase its share within other markets.
Sainsbury's Careers
Looking for a career with Sainsbury's? You might want to wait. In March of 2017, Sainsbury's cut 400 jobs as a part as a restructuring program. In addition to these jobs, the company is expecting to continue to cut hours for full time employees and to remove the night shift in its stores entirely.
Meanwhile, the store is continuing to expand its operations. The company has increased its presence and market share in Ireland, and is expecting to further develop the Argos brand across the region. That said, while jobs are certainly available at Sainsbury's, job security may be a bit uncertain.
Sainsbury's Share Price Forecast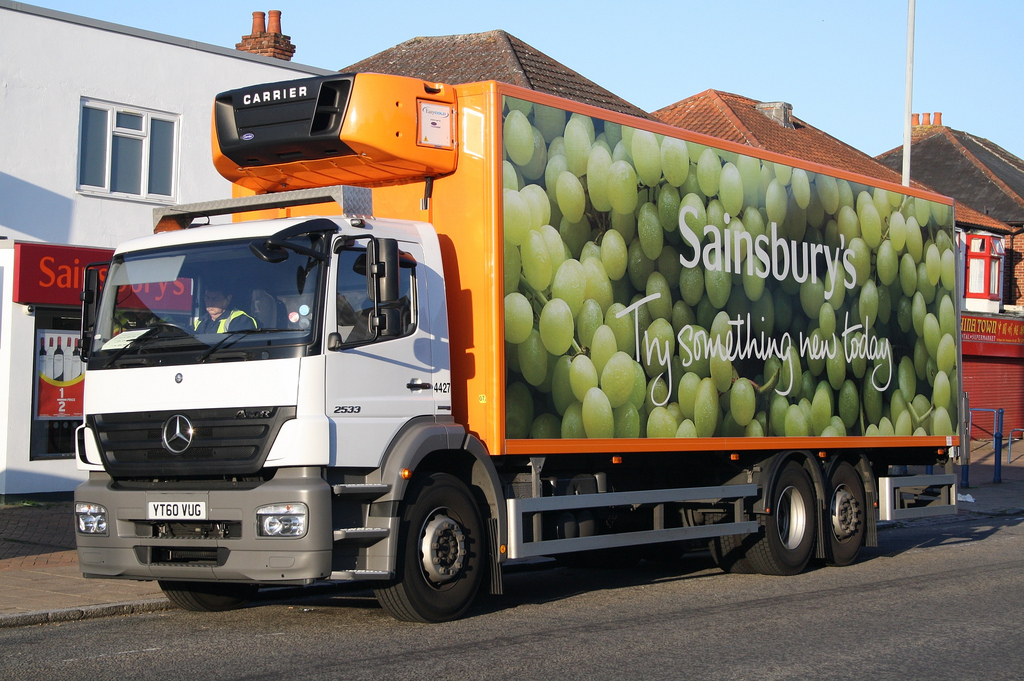 As mentioned, analysts are recommending that investors hold their shares in Sainsbury's. The grocer is operating within a tough market, but its competitors are as well. Sainsbury's has shown the ability to grow despite trying conditions. Buying the stock may not be advisable at this point, but to sell would be premature.
Furthermore, the Argos brand promises to bring increased revenues to Sainsbury's in the coming months. Before buying or selling Sainsbury's shares, be sure to familiarize yourself with the performance of Argos over the next quarter.
SBRY Chat
If you're interested in learning more about buying shares in Sainsbury's, there are a number of platforms online to do so. Forums and chat rooms exist which were created for investors. A Sainsbury's chat may assist you in determining if the stock is a good investment for you. You can communicate with other investors to share news and opinions.
Be sure to also check for SBRY on the scrolling tickers within the Buy Shares In website for the latest stock quotes from Sainsbury's and other companies of interest to you.
Sainburys Share Price Now
So, what is the current price of Sainbury's shares? Is this a good time to invest and to get these top supermarket shares on your portfolio? If you take a look at the SBRY stock ticker below you can see the current, up-to-date share price. This is taken from a third-party source, so we're not responsible for the accuracy of this ticker. However, in our experience they often provide a very accurate real-time report of these shares.
So, take a look, find out if it's improving or dropping and find out all you need to know to buy shares in Sainbury's supermarket today.
[stock_ticker symbols="SBRY" show="" static="" nolink="" speed="" class=""]