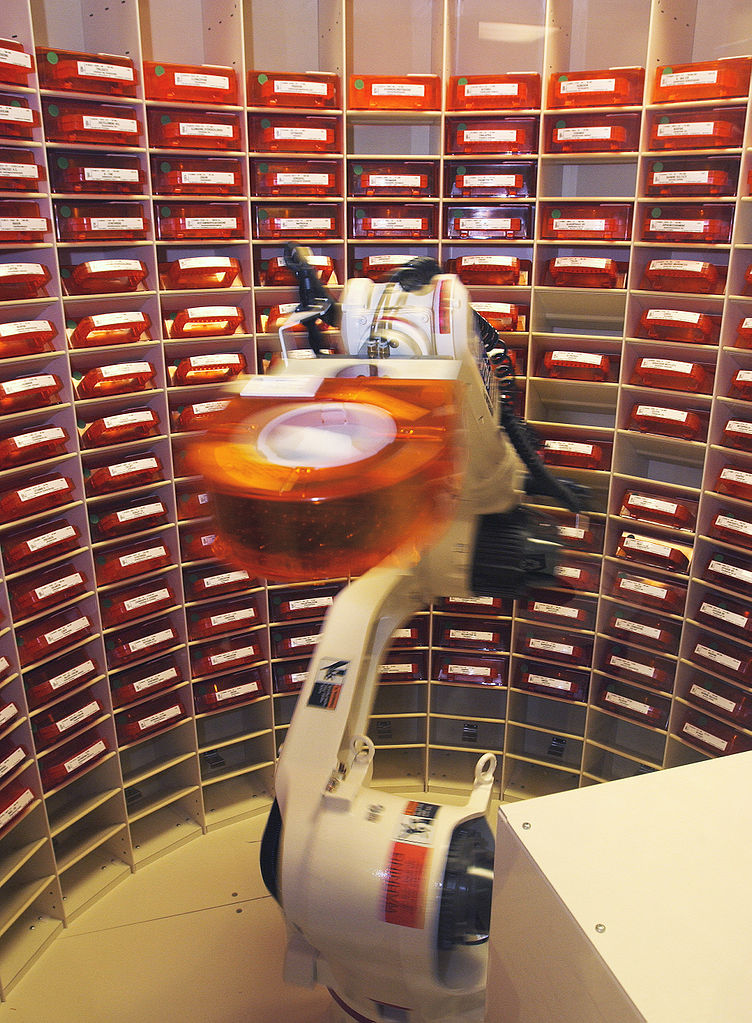 Researching whether you should buy Pfizer stock? You're not alone. Pharmaceutical companies are becoming more and more popular for investors, as the market trend seems to be positive for the industry.
Both small biopharmaceutical companies and big names in drugs are gaining both in popularity and in profits, and one of those big names is Pfizer. If you're thinking about buying stock in Pfizer, you may want to first know a bit about the company and its stock.
Pfizer Headquarters
Pfizer was founded in 1849, and is currently headquartered in New York, New York. It's listed on the New York Stock Exchange, and is a component of the Dow Jones Industrial Average.
The company had very modest beginnings. In 1849, cousins Charles Pfizer and Charles F. Erhart developed and marketed an anti-parasitic drug. The drug was proven to cure intestinal worms, which was a pervasive issue in the mid to late 1800s. Then, during the Civil War, Pfizer was able to take advantage of unfortunate circumstances by developing painkillers, disinfectants and preservatives. As the company expanded its product offerings, it also became recognized as a research pharmaceutical company, and its success grew.
By the end of the 19th century, Pfizer had established headquarters in Manhattan and developed a diverse product line. In addition to its drugs, Pfizer supplied beverage manufacturers with citric acid, and this became the mainstay of the company. Pfizer expanded, and ultimately Charles Pfizer bought his cousin's stake in the company.
Buy PFE Stocks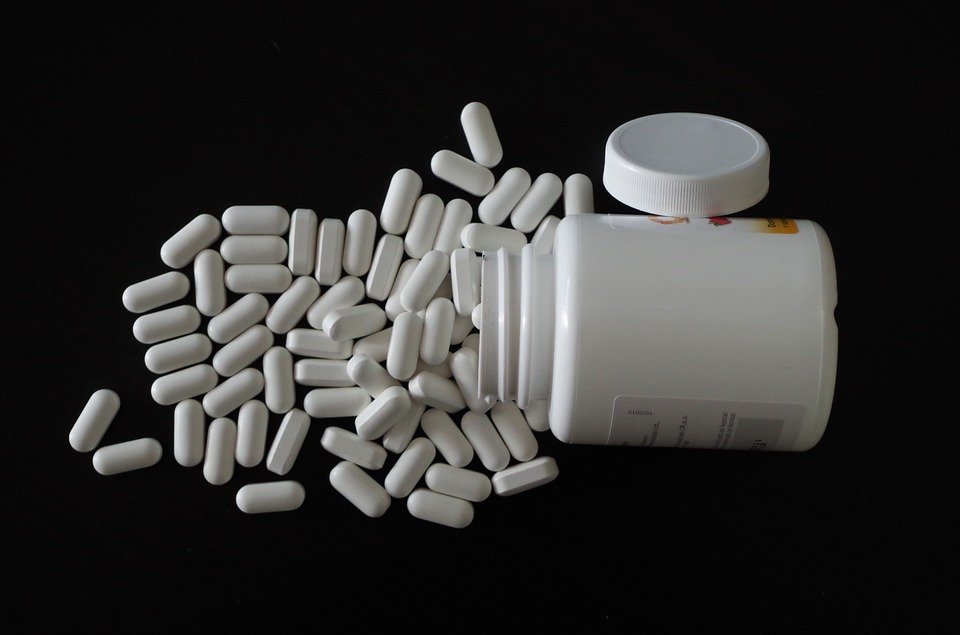 From the company's inception until 1942, Pfizer remained a privately owned company. Then, on June 22, 1942, Charles Pfizer issued 240,000 common shares of stock to the public. Pfizer stock trades today on the New York Stock Exchange under the ticker symbol PFE, and at the time of this writing, Pfizer stock was available at a price of $33.82 per share.
From its early pioneering of large scale penicillin production to its groundbreaking erectile dysfunction treatment, Pfizer has always made headlines. But the stock prices have been fairly turbulent, despite the fact that the company has seen promising returns over the long run.
The most effective way in which Pfizer has increased its returns has been through acquisitions of other pharmaceutical companies and their products. Lipitor, for example, was a drug produced by drug company Warner Lambert. In 2000, Pfizer paid $90 billion to acquire the company, and Lipitor became wholly owned by Pfizer. Pfizer has enjoyed the success of Lipitor as one of the most lucrative drugs in production.
Pfizer stock, however, suffered slightly after this acquisition. For a brief period, Pfizer chose to temporarily halt aggressive research efforts in favor of "riding" on the success of Lipitor. Investors grew weary of this plan, and stock value declined. It wasn't until 2010 that Pfizer stock again began an upward trajectory.
Pfizer, however, has consistently proven itself as a research pharmaceutical company. Most investors have heard of Viagra, but other drugs owned by Pfizer include Glucatrol, a popular drug for diabetics, Feldene, an anti-inflammatory and Unasyn, an antibiotic. Pfizer has even ventured into animal care, and as Pfizer continues to develop and acquire drugs, the company demonstrates an ability to maintain the value of Pfizer stock.
Pfizer Viagra
Perhaps one of the most well known of Pfizer's drugs is Viagra. In 1998, the FDA approved a "little blue pill" for erectile dysfunction, which was then marketed to consumers as a sort of wonder drug. Originally patented as a heart disease treatment, the drug finally found a consumer base in primarily men 40 years of age and older. In the weeks following its approval by the FDA, some 40,000 prescriptions for Pfizer's Viagra were dispensed, and 15 years later, that number was an estimated 8 million.
The drug was the butt of jokes and the subject of controversy. TIME magazine made waves when if published a quote claiming that Viagra was freedom from emasculation by feminists. Bob Dole participated in promoting the drug, seeking to raise awareness of male impotence and pull the heartstrings of consumers. Some marketing worked, while others fell flat. But the ultimate result of Pfizer's introduction of Viagra to the United States population was that the Pfizer stock price doubled within days.
Viagra currently earns Pfizer in excess of $1 billion each year. It's become one of the legacy drugs that Pfizer relies on, and in conjunction with Lyrica and Ibrance, the breast cancer drug, secures a solid future for Pfizer at the very least.
Pfizer Stock Price
Pfizer is one of a few big pharmaceutical companies. Most are traded publicly, and you've probably heard of the majority of them. Similar in structure to Pfizer are Merck & Co (NYSE: MRK). GlaxoSmithKline (NYSE:GS-K) and Astra-Zeneca (NYSE: ADR). All are major developers of a wide variety of drugs, and hold a large portion of the market share.
[stock_ticker symbols="PFE" show="" static="" nolink="" speed="" class=""]
Pfizer Stock Quote: NYSE: PFE
At the time of this writing, Pfizer stock (NYSE: PFE) can be purchased for $33.82 per share. The stock quote has varied very little over a 12 month period, and consistently pays out quarterly dividends of about $.30. This is enough to keep investors happy, and to encourage them to hold their shares.
For up to date, real time stock quotes, keep an eye on the live ticker on this page.
Pfizer Jobs / Pfizer Careers
In 2009, Pfizer was the employer of over 119,000 professionals. These employees were researchers and scientists, pharmaceutical sales reps, advertising agents and others. Then, in that same year, Pfizer completed a merger Wyeth. Wyeth was another pharmaceutical company known for its production of Phenergen and the Advil product line. As a result of the merger, Pfizer laid off over 50,000 employees. Today, that number of Pfizer employees has increased to around 100,000.
Pfizer jobs are active in 180 countries around the world. The company has headquarters in New York, but also has subsidiaries in the UK and other job opportunities globally. Job titles available at Pfizer include everything from Senior Analytical Chemist to Journeyman Pipefitter, and a search is available on the company website.
Pfizer Internship
In addition to traditional employment opportunities, Pfizer offers an internship to current and recently graduated college students. The internships are paid, and often result in full time employment with Pfizer upon completion of the internship program.
Pfizer claims to structure its internship programs around a desire to assist employees with collaboration. That is to say, Pfizer claims to seek to encourage scientists to collaborate with the marketing department, or for the regulatory department to cooperate with sales representatives.
In addition to its internship program, Pfizer offers a summer employment program. This program is also open to students or recent graduates, and applications are opened in January of each year.
Pfizer Merger
We mentioned that the Pfizer acquisition of Wyeth had an impact on the Pfizer workforce to the tune of a 50,000 employee cut. This wasn't the only transaction initiated by the company, however, as Pfizer has executed a few other mergers and acquisitions throughout its history.
The first acquisition could be dated back to Charles Pfizer's purchase of his cousin's stake in the company. Pfizer bought Erhart's shares for 50% of the value of his inventory during the 1891 expansion of Pfizer to the Midwestern market.
In 2000, Pfizer acquired Warner-Lambert for $112 billion. Then in 2002, Pfizer and Pharmacia merged, allowing Pfizer the rights to the popularly prescribed drug Celebrex.
Following the 2009 acquisition of Wyeth, Pfizer acquired King Pharmaceuticals in 2010. Since then, Pfizer has toyed with the idea of a few more mergers and acquisitions, but all have fallen through. These include plans in 2014 to merge with AstraZeneca and in 2016 to merge with Allergan.
PFE Dividend
We mentioned that PFE stock has historically seen sizeable dividends. Several times a year, the company pays out dividends to its investors, and generally these payouts amount to around 30 cents.
It's important to note that while Pfizer has been consistent with its dividends, the company has recently seen a decline in the revenues generated by a few of its most popular products. Lipitor and Zoloft last year saw a decline in sales, as did its vaccine Prevnar. It will be interesting to watch what these legacy drugs do for the company in the coming months.
Pfizer Stock News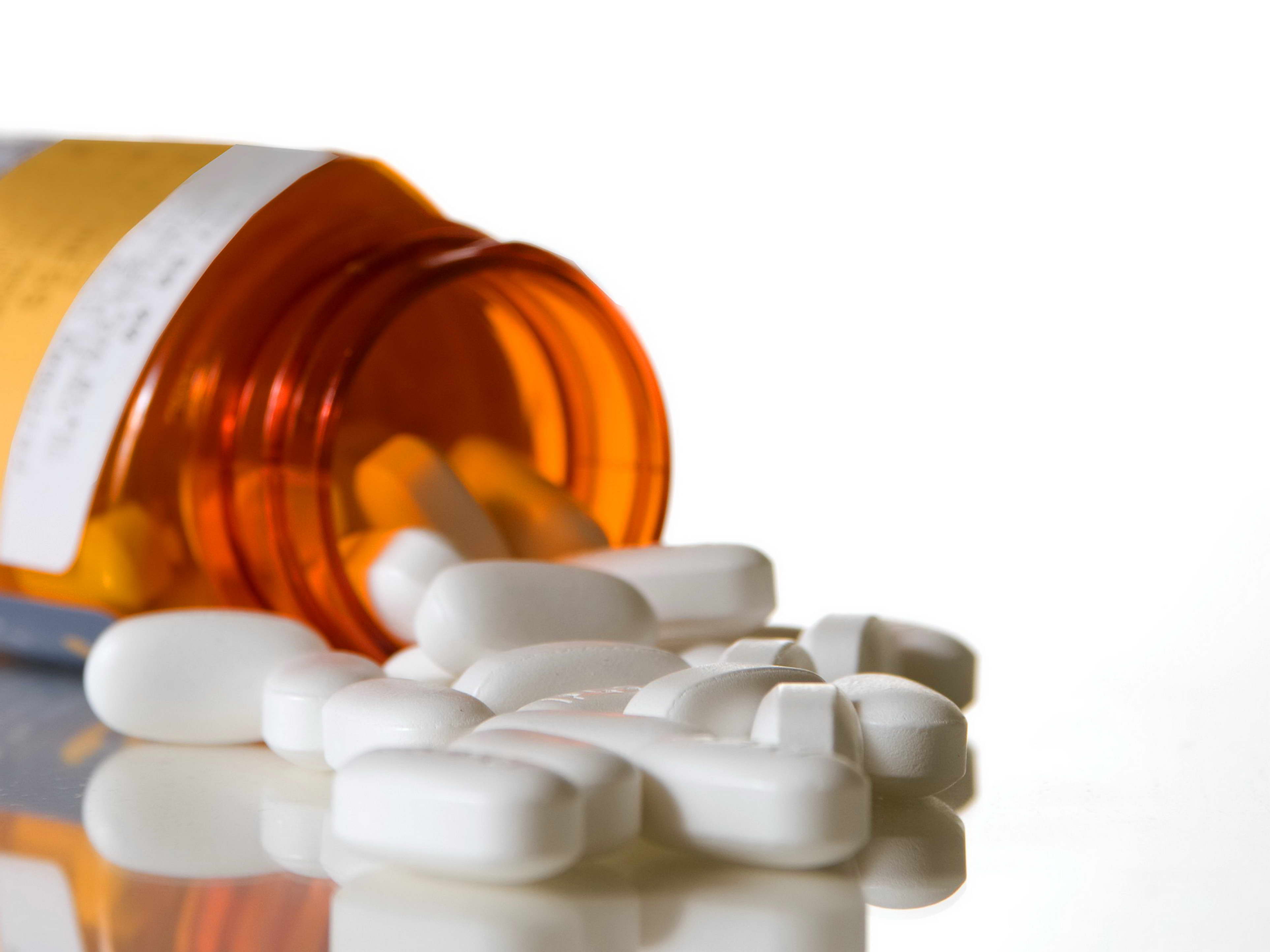 At the time of this post, investors are awaiting first quarter reports from Pfizer. The company is expected to report earnings of $.67 per share. With that projection as popular opinion, analysts are recommending that investors hold PFE stock. However, Bristol Meyers Squibb (NYSE: BMY) is expected to outperform Pfizer, and is also a recommended buy.
Pfizer Investor Relations
Investors can receive up to date news directly from the Pfizer website. As quarterly earnings reports and other stock information is released, Pfizer updates its user-friendly investor relations page. Presentations and conference call transcripts are also provided via the Pfizer investor relations page.
PFE Stock Message Board
There are a number of message boards which you can join to participate in discussion regarding investing in Pfizer stock. As it's a popular stock for pharmaceutical investors, Pfizer stock message boards are a good way to learn more about the company, its forecasts and current stock quotes from peers.