Update: Until further notice, we can no longer recommend Plus500. We have heard some very negative stories from members and have also had some negative experiences ourselves.
Our review, written prior to these issues coming to light, remains below. But we wouldn't recommend joining them right now, not until it is clear again that they are a reputable company. In the meantime, take a look at FxPro instead, who we have had nothing but good experiences with.
Plus 500 Review
Before we begin our Plus500 review, we're going to get a few key questions out of the way. We get asked these a lot on Buy Shares In and we see them on Google a lot. It doesn't help to be a little more informed before a review like this:
Is Plus500 a Scam? No. Simple as that. It's normal to see this question on Google, but it's also normal to see, "Is Donald Trump a Tomato?", which tells you all you need to know (although we have our suspicions he may be related to an orange).
How Do I Contact Plus500? Their support is relatively solid and you can contact them using this page.
Where can I Find Plus500 Careers? If you want to apply to work for them then use the above contact link to request more info.
Is the Plus500 Server Down? You can check on downtime using the DownUptime site.
Where is Plus500 Complaints Department? Again, you can use the contact form above to enquire about this.
Now that's out of the way, let's jump into our Plus500 review.
Buy Shares In: Plus500 Review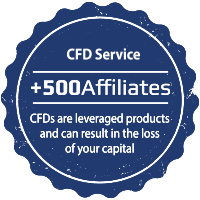 Before we begin, let's get the basics out of the way. To join Plus500, just follow this link. This will take you to the signup page and to any recent bonuses or promotions they have (T&Cs apply). If it's the affiliate program that you want to join then you need to visit this link. However, the following Plus500 review will cover only the share trading side of things. To read a review on their affiliate program, click onto our Plus500 Affiliate Review.
Plus500 Review: The Basics

Plus500 is an online broker than focuses on the CFD market.
Plus500 UK LTD is based in the United Kingdom where they are also regulated, but they offer their services to countries across Europe and further afield. However, you can not join from the US.
Plus500 like to remind everyone, "Your capital is at risk". This is something you see everywhere on their site and something that is drummed into all customers. This has panicked a few of our readers who seem to be of the belief that they can somehow lose more than they trade. That's simply not the case. In this sense, your capital is just the money you trade. So, if you trade £1,000 then there is a chance you will lose £1,000.
Simple as that, but you probably knew that already.
Plus500UK Ltd is authorised and regulated by the Financial Conduct Authority (FRN 509909).
What is Plus500? How Does Plus500 Work?
As mentioned above, Plus500 offers access to the CFD markets. This means their primary purpose is to provide a platform through which traders can trade in currencies, indexes, precious metals, oil and major shares. As with all trades the trader isn't becoming an actual stockholder when they trade in certain companies. But they can benefit from the success of that stock just like a shareholder could.
For instance, if you use Plus500 to buy CFD shares in Microsoft and those shares take off, then you can sell-up and collect the profit. If they struggle, then you can take a loss or wait for things to even out. You will not collect dividends. But at the same time, you will not pay the ridiculous commission that you pay using brokers and online trading programs like Halifax Share Dealing.
Plus500 Review: Accounts
There are two accounts that you can open with Plus500. The first of these is a demo account. This is, as the name suggests, a free-to-use, no-risk account. It's pointless if you want to trade in real money, but it's a great way of introducing yourself to the software. We advise all customers to open a demo account in order to get used to the setup. If you trade with "fake money" and find that you win easily, then maybe it's time to step up to the real thing. If you struggle with fake money and lose it all, it's back to the drawing board.
And believe us, it is possible to lose everything. CFD markets can be very volatile. It's true that you can earn a lot of money trading these markets, but it's equally true that you can lose it all.
The "real" account requires that you deposit a minimum of £100. If this sounds like a lot, then this probably isn't for you. That probably sounds harsh, as everyone should be given the chance, but if you can't afford to risk at least £100 then you could be walking on very dangerous ground. There are also a number of bonuses to pickup (T&Cs apply) that can bolster your initial deposit. These change all of the time so it's not worth us listing them here, but generally you can secure a fixed fee to begin with, before earning lots of little bonuses as you progress (terms and conditions apply).
Plus500 Software Reviewed
The Plus500 software can look incredibly intimidating on first glance. If you're new to trading and to CFD trading then it's easy to get overwhelmed. However, there is nothing here that you won't find anywhere else. The charts, the numbers, the names—all of this is essential. The good news is that it's very easy to get used to it. And if you're already used to CFD trading then you should be able to fit right in with the Plus500 trading software.
There are realtime quotes updated by the second and you can trade in an array of CFD markets all from the same screen. These include:
You will also find an abundance of charts to help you with these and there is no shortage of info on each of these markets.
You can download the Plus500 software onto your computer; you can use the WebTrader software through your browser; or you can opt for the mobile version, which works with everything from Android to Apple Watch.
Plus500 Deposit Options
There are different limits imposed on different deposit options. For instance, while the minimum deposit is £100, this increases to £500 if you want to do a wire transfer. The best way and the quickest way is to opt for a Visa or MasterCard credit card or debit card. You can also use Skrill.
One of the frustrations of dealing with this process is that you will be required to go through some identity checks before you can get your money. But as annoying as this might be, it's standard procedure here in the UK.
Plus500 Review: Our Thoughts
Obviously, with a name like Buy Shares In, it will come as no surprise to learn that our preferred method of trading is to buy and hold shares through a broker. For this, Plus500 is not ideal. However, when it comes to CFD trading, you really can't do any better. If you want to make quick trades, if you want to trade the markets and avoid those big commissions, then Plus500 could be what you need.
The customer support is solid, with plenty of options for getting in touch; the limits are varied and not too restrictive; the software is slick and easy to use; and there is no shortage of ways to trade. All of these make Plus500 the software of choice for short-term traders.