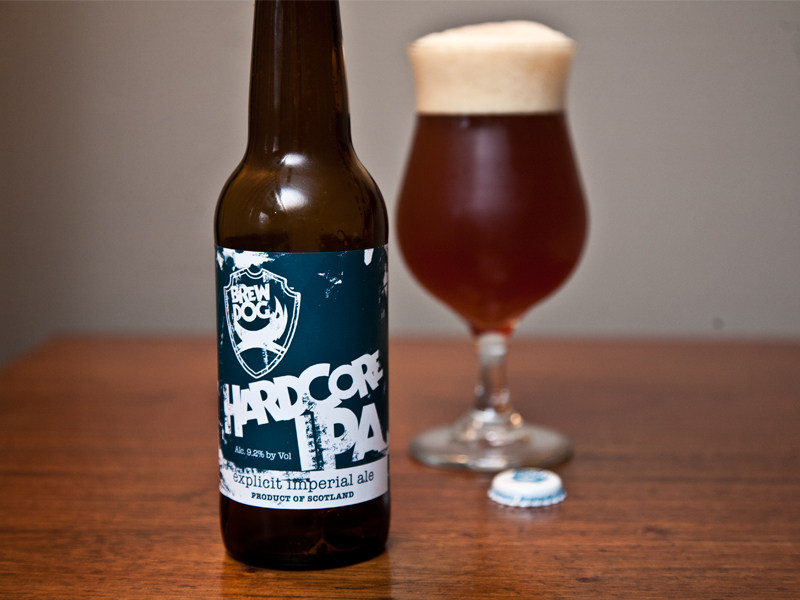 Here on Buy Shares In we live to cover all forms of shares, stocks and other investments. Not all of these are traded on the stock market, and BrewDog is one of them. BrewDog shares aren't easy to come by and aren't traded in the traditional way. However, if you're looking to buy shares in BrewDog then there is a way.
All non-US customers can use FXPro to trade these shares and many more safely and securely. It's the world's leading trading software and a personal favourite of ours.
In this guide we'll show you how to get your hands on BrewDog shares and we'll also cover everything else you ever wanted to know about this young, ambitious and unique brewery.




What is BrewDog?
BrewDog is both a brewery and a chain of pubs. They make their own beers and they sell these in shops, online and in their pubs across the country. They were first founded in Scotland and were quick to spread across the UK. The thing that made them so special and facilitated such rapid growth was that they offered beers that just weren't being offered by other breweries.
BrewDog beers take popular tastes and popular styles and turn them into unique products. They have won countless awards for their creations and their unique approach has also generated a wealth of publicity around the world. Such was the case when they released the "Strongest Beer in the World", although in truth it is their simple beers, such as their IPA, that sell the most.
If you want to buy shares in BrewDog then there are a few problems, which is what we will address in this BrewDog share guide. Firstly, BrewDog shares do exist and, technically, it is possible to buy them. However, they are not listed on the UK stock market, or any stock market for that matter. Instead, if you want to buy shares in BrewDog then you need to go through the company itself.
How to Buy Shares in BrewDog?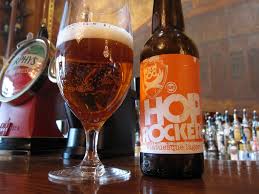 If you're in the UK and you're looking to buy shares in any company, take a look at Trade.com. We have worked closely with them for years and they provide a great platform for traders this side of the atlantic and indeed anywhere outside the US.
In 2011 you could buy shares in BrewDog through a crowdfunding campaign setup by the company. They sought to generate £2 million for the company and offered BrewDog shares in return for your money. This was a great investment at the time and anyone buying BrewDog shares back then is no doubt very proud of themselves right now.
As for the rest of us, it's not as easy to buy shares in BrewDog. In fact, it's near impossible. You can only buy BrewDog stock at select times of year; there is no real set BrewDog share price; and someone needs to be offering BrewDog shares for sales before you can purchase them.
All of this is done through their Equity for Punks scheme, which is where it begins to get even more complicated. Bear with us though, because more disappointment will follow.
Buying Shares in BrewDog in 2011
The Equity for Punks scheme is the scheme that allowed you to buy BrewDog stocks. The stocks were sold for less than £4 a piece back in 2011 and you received all kinds of benefits when you bought them. This hailed back to the stock markets of 30 or 40 years ago, when companies offered you all kinds of perks for investing in them.
Of course, when modern companies do this and they are not traded on the stock market it's usually bad news. It means the stocks they are offering are not really valuable and are more of a novelty item than anything else. Such is the case when you buy shares in football teams, or when you invest in franchises like the Green Bay Packers.
With BrewDog, it wasn't all bad as those stocks have since been in high demand. But if you are buying BrewDog shares today then it's unlikely you will see a similar return in years to come. As a result, they should only be considered a novelty item, only fit to frame and put in your home bar or to give as a gift.
BrewDog Equity for Punks Explained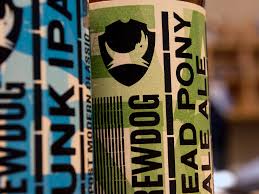 Every year the company set a date during which their stock can be sold through an official (of sorts) marketplace. This date is not fixed and BrewDog shares are not bought using a traditional stock exchange. In 2016, this date occurred in October and was announced well in advance to ensure the event generated plenty of interest.
If you want to stay informed of future dates for 2017 and beyond, just pay a visit to the official BrewDog page here. Just bear in mind that BrewDog shares are not exactly ideal as an investment. Because while the price is likely to increase as the value of the company continues to go up, you're not going to make a great deal of money and it's not exactly a convenient way to buy and sell.




Where are BrewDog Breweries? Taking a BrewDog Brewery Tour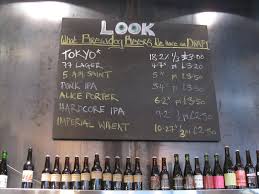 Now that we've discussed BrewDog shares and have made you disappointed and eager in equal measures, it's time to showcase the best of this brand. It's not really about the beers you find in your local stores. It's not about Equity for Punks. BD is all about the pubs, which are located across the United Kingdom, with new venues cropping up all of the time.
These modern establishments are great for craft beer lovers and for anyone looking to have a good time. Some of our favorite locations include:
BrewDog Shoreditch: This is one of the most popular venues. BrewDog Shoreditch is a creative, inspiring hotspot found on Bethnal Green Road in East London. It's popular with local hipsters, as well as beer lovers.
BrewDog Birmingham: The BrewDog Birmingham location pays homage to heavy metal. This is the city of Black Sabbath after all. BrewDog Birmingham first opened in 2012. It has been offering craft beer freshly bottled ever since
BrewDog Manchester: This is a classy, modern and typically full venue that is one of their biggest in the north of England. BrewDog Manchester is hailed as one of the best nightlife destinations in the city, complete with a great aesthetic and plenty of entertainment.
BrewDog Camden: Today, BrewDog Camden is just one of the many of the brand's locations in the capital. But this one has a little more meaning of them: BrewDog Camden was the first of their locations to open outside of Scotland.
BrewDog Liverpool: The BrewDog venue is situated in the historic Ropewalks District. This stylish venue is typical of the brand, offering arcade games, food and drink in a party atmosphere. BrewDog Liverpool is open from Monday to Sunday between 12am and 12pm.
BrewDog Leeds: This venue is a little more rustic and old school than the others. BrewDog Leeds is situated in an old bridling within the city limits. It first opened in 2013 and they worked very hard to make this happen, as the local authorities weren't initially keen on the idea.
BrewDog Brighton: This location is a little quainter and more traditional than the others, which is quite surprising for such an active and vibrant city as this. BrewDog Brighton does embody the laid-back spirit of the city though and will appeal to drinkers of different tastes.
BrewDog Edinburgh: This was one of their very first locations, first opening in 2011. BrewDog Edinburgh is a stylish, modern venue in the Cowgate section of the Scottish capital.
BrewDog Glasgow: This Scottish venue was the third location that they opened and today BrewDog Glasgow remains one of the best places to enjoy this unique brand and everything that it has to offer.