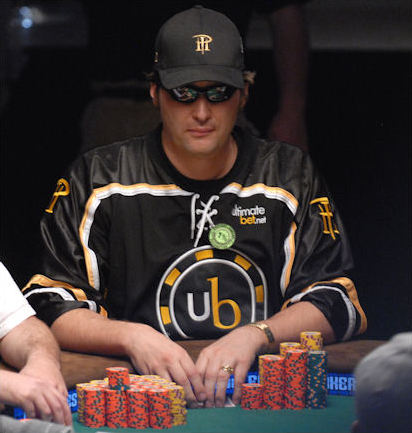 Phil Hellmuth is one of the most successful poker players in the area, as well as one of the most recognizable faces. Known as the Poker brat he has been a major player on the circuit for decades and is respected, loved and hated in equal measures. In this Phil Hellmuth net worth article we're going to focus entirely on his earnings, and there are plenty of those.
As we shall discover, one of the reasons that Phil Hellmuth's net worth is so high is because he doesn't just focus on playing poker. He is certainly heavily invested in the game that made him a star, but he is a commentator, an author, a publisher, an expert and many more things. Love him or hate him, you have to respect the Poker Brat for all that he has done for the game and for all of the money and respect he has earned over the years.
Phil Hellmuth Net Worth = $30 Million + (Estimated)
To see an estimation of Phil Hellmuth's worth look above. This is the figure that we have come to based on a few factors and on information that is widely available. We have factored a number of things into this equation and are confident that this is as accurate of a figure as you will see online.
Phil Hellmuth Basics
Before we get into discussing Phil Hellmuth's net worth, let's focus on the basics. He was born Phillip Jerome Hellmuth Jr in 1964. His home town is Madison, Wisconsin, but he currently resides in Palo Alto, California. Like all top poker players he is a regular featured at the World Series of Poker and has a number of big finishes to his name.
Phil Hellmuth's wife, Katherine, is a psychiatrist who works at Stanford University and together they have two sons.
He first started playing poker when he was at university. And like many top stars before him, he realized that he could make more playing the game than he ever could studying, working and going through the motions. So, after three years at the University of Madison he dropped out and became a full-time poker player. It didn't take long for this seemingly reckless decision to be justified, as Phil Hellmuth would win the WSOP Main Event in 1989 at the age of 25.
Phil Hellmuth Net Worth: Poker Earnings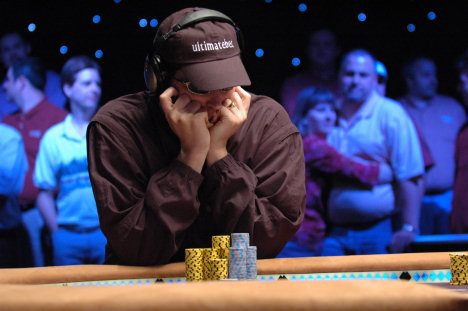 It is hard to know exactly how much a poker player has won and lost. There are some detailed stats available on live tournament earnings, but these don't take into account the times they have lost and the amount that they lost during this times. They also tend not to consider cash games and online games, which means that a significant slice of any total earnings could be missing.
However, Phil Hellmuth has been fairly consistent and he doesn't seem to play as much online poker as many other stars of the game do. So, we can safely predict that his total poker earnings of more than $21 million are a good indicator of his overall profits from this game. Once you take out the stakes, add the cash game earnings and other victories, then that's a fairly safe assumption to make.
A lot of these earnings have come from success in the World Series of Poker, which is the pinnacle of this sport and the ultimate test for its best players. Phil Hellmuth played this tournament before it became huge, before the pots were into the multiple millions and before the TV cameras started giving virtual access to millions of fans worldwide(you can catch it on ESPN live, with highlights usually on Netflix and Hulu). But many of his wins have also come in this new age of poker.
Away from the WSOP, Phil Hellmuth's net worth has been bumped up by several successes on the World Poker Tour, as well as a number of top performances in televised cash games, tournaments and unique setups like The Big Games.
Phil Hellmuth Net Worth: Outside of Poker
Phil Hellmuth helped to create the software that was used in one of the biggest online poker rooms in history. He was also a founding member and has helped to invest in the game across the board. This mean that for all of his earnings at the table, he is still a very successful man away from it.
When he's not playing poker he's sitting in relaxing desk seats and working on books. Phil Hellmuth has been able to generate a steady income stream from several poker titles. There are several of these out there and he even has his own publishing company. He is certainly not afraid to start a few businesses and to use his reputation and his name to promote them, and for the most part, the businesses have been a success. That's why Phil Hellmuth's net worth is so high, even though he has lost a lot of money in the past and even though he is not the richest player at the tables.
Future Phil Hellmuth Worth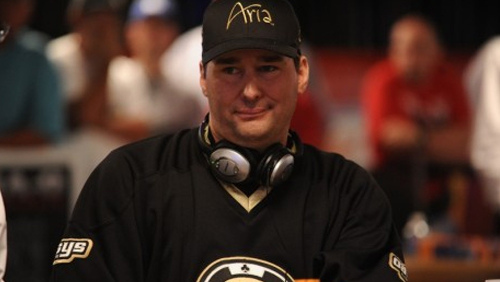 So, what does the future hold for the Poker Brat? Well, as usual we will try and update this Phil Hellmuth net worth page if his worth suddenly goes through the roof or he declares bankruptcy, but while such things are always possible with professional gamblers, there is a little less risk with poker players and considerably less risk with Phil Hellmuth.
Phil Hellmuth's worth will always remain strong because he has his fingers in so many different pies. He has enough recognition and fame to be able to make money from poker businesses, commentary and other revenue streams. He still plays poker of course, but if he ever decided to stop playing then there's a good chance that a big sponsor would simply pay for his stake and also give him a few grand to play while wearing their name (Adidas or Nike, anyone?).
That's the sort of benefits that are afforded to big players like this and as poker gets bigger an become seven more mainstream, those opportunities will get bigger and better. Of course, after spending his adult life mastering this game, winning some of the biggest tournaments it offers and also creating a unique persona for himself, he deserves every penny he gets.
The future is bright for poker and it will take legendary players like Phil Hellmuth (as well as Daniel Negreanu) with it every step of the way.