A lot of you have asked us how to buy Trader Joe's stock. The company seems to have made a name for itself over the past half century, and you want to know if you can invest in its success. Well, in short, no. You can't. Trader Joe's is a privately owned company. Here's what you need to know about Trader Joe's, and why you can't buy stock in the grocery store.
Trader Joe's Stocks
Back in 1958, Trader Joe's opened its doors. At that time, they were called Pronto Markets, a little chain of convenience stores headquartered in Monrovia, California.
After World War II, national convenience store chain 7-Eleven was experiencing a bit of difficulty, and found it necessary to restructure its business. Stanford Business School graduate Joe Coulombe saw an opportunity. They opened a test market of Pronto Markets to compete against the failing 7-Eleven.
As it turns out, 7-Eleven's restructuring worked well for them. 7-Eleven competition proved to be too stiff for Pronto, and Coulombe needed to brand his company in a different way. In 1967, he opened his first store under the name of Trader Joe's. Coulombe was inspired by the restaurant chain Trader Vic's, and also by the subculture of Americans who were now traveling. He'd noticed that consumers were developing a taste for foods that they couldn't find in local markets, and his business was to cater to those tastes.
Trader Joe's stocks still aren't available to investors, mainly because publicly traded premium grocers have historically not reacted well to economic change. But the company is still doing well; in 2016, the store reported individual store earnings of over $1,700 per square foot. That's huge, compared to the national average of $500 per square food, industry wide.
The Trader Joe's "experience" is similar today to the experience in the 1960s. The stores sport hardwood floors and offer bulk foods displayed in wood barrels. The company attempts to make shoppers feel as if they're on vacation. Some store associates even go so far as to wear hula skirt uniforms. By marketing itself as a unique shopping experience, it's positioned itself as a competitor to larger stores like Whole Foods Market (NASDAQ: WFM).
Trader Joe's Stock Price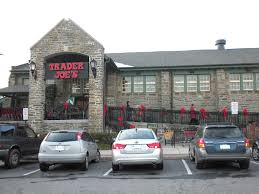 Of course, we can't tell you what Trader Joe's stock price is. As a privately owned company, TJ's (as its fan club calls it) is not listed on any of the stock exchanges. But if you'd like to invest in Trader Joe's, you might consider buying Aldi stock.
You might be familiar with Aldi. It's a small grocery chain in the US, but it's based in Germany and has a large presence overseas. This supermarket chain was founded in 1948, and now has almost 10,500 locations across the world.
Aldi was owned by two brothers, Karl and Theo Albrecht. The chain experienced great success, but in 1960, the company was divided into two: Aldi Nord and Aldi Sud. It seems that the two brothers couldn't agree upon whether or not to sell cigarettes in their retail locations, so they parted ways.
In 1979, Theo Albrecht, the brother who owned Aldi Nord, bought Trader Joe's from Joe Coulombe. It was purchased as a personal investment for his family, and because the Trader Joe's locations were operating so successfully, Albrecht allowed them to continue to operate independently.
Today, Trader Joe's is still owned by Aldi. A lot of our readers may not have realized that Aldi and Trader Joe's are sister stores. Aldi is a discount grocery chain. Though its presence isn't huge in the States, it's popular with families trying to feed themselves on a budget. And Trader Joe's is a specialized store, catering to suburban shoppers who like to feel as if they're visiting a premium grocer. But despite the differences in the shopping experience, the two stores are owned by the same parent company. So it's fair to say that to know Trader Joe's stock price, you'll need to know Aldi's stock price.
Trader Joe's Stock Symbol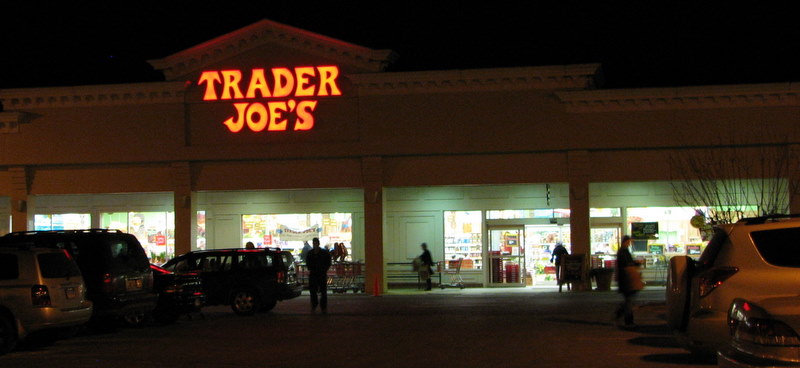 Trader Joe's stock symbol is nonexistent, of course. It is one of the grocery chains which has chosen to keep its decision making out of the hands of investors.
As we mentioned before, food stocks tend to be volatile, as so much affects them. Grocery chains can be greatly impacted by external factors such as the price of fuel, government subsidies to farming operations and even the weather. Hurricane Katrina in 2005 was estimated to have caused in excess of $2 billion in damages to farm related industries. More recently, in 2016 the United States experienced slightly deflated oil prices. This allowed the price of food to decrease by as much as 21%. Maintaining private ownership of a company allows decision makers to more easily navigate changing markets.
Keeping a company like Trader Joe's privately owned can be hugely beneficial to the company in other ways. CEO Dan Bane and others holding influential positions within the company can continue to make decisions regarding branding and expansion without the "hassle" of shareholder votes. There's no pressure for expansion from investors, so Trader Joe's can continue to focus on the small store atmosphere that's become familiar to shoppers.
Trader Joe's Stock Quote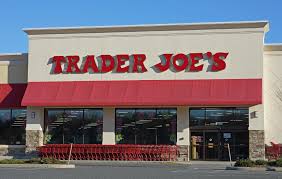 You won't find a Trader Joe's stock quote, but if you're interested in buying food stock, check out a few of Trader Joe's competitors. Publicly traded companies like Whole Foods Market, Inc (NASDAQ: WFM), The Kroger Company (NYSE: KR) and even Target Corporation (NYSE: TGT).
There are many other pages here on Buy Shares In that can help; pages that are worth checking out if you want to buy Trader Joe's stock and are disappointed that you can't. To see these, just check with our Investment Guides page. Once you open that you will see a number of available guides. These all cover companies that many traders like you have an expressed an interest in. They include stocks that are similar to Trader Joe's stocks, but also stocks involved in the financial industry, the banking industry, the entertainment industry and a great deal more.