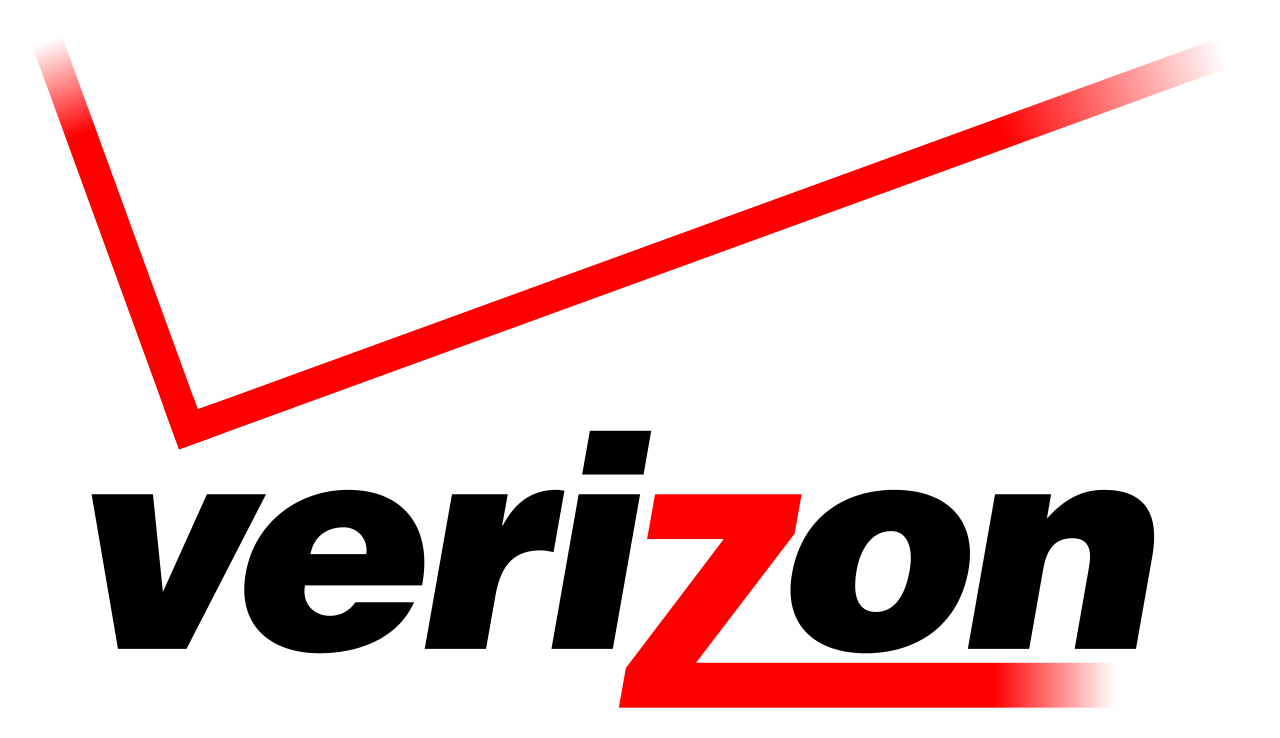 There are several major players in the United States wireless industry. Sprint, AT&T and T-Mobile rank among the top companies providing the service. Verizon is the largest of these, though, and you may be interested in buying Verizon stock.
With so much competition in the industry and so many options, is Verizon stock a good buy? Here's what you need to know about Verizon and how to buy shares in Verizon.
Buy Verizon Stock
By subscriber count, Verizon is the largest wireless service provider in the United States. There are currently over 146 million subscribers to its wireless and internet offerings, and that number is growing. Verizon headquarters are located in Manhattan, New York, and the company is a component of the Dow Jones Industrial Average.
Verizon was founded in 1983, so as you may imagine it was begun as a landline phone company. It wasn't until the late 1990s that Verizon began to introduce itself as a wireless service provider. Bell Atlantic and London-based Vodafone, in 1999, announced a joint venture. The proposed wireless business would cover a national footprint and use a single technology. The proposal was approved within six months, and in 2000 the Verizon brand was launched.
Throughout its relatively short history, Verizon has introduced a number of technologies and services. The company has operated on many frequencies, and executives were particularly excited about the launch of its service on the 700mH frequency in 2013. Verizon provides several services including landline phone service, wireless service, internet and a wireless home phone product.
Verizon Stock Symbol/ Stock Ticker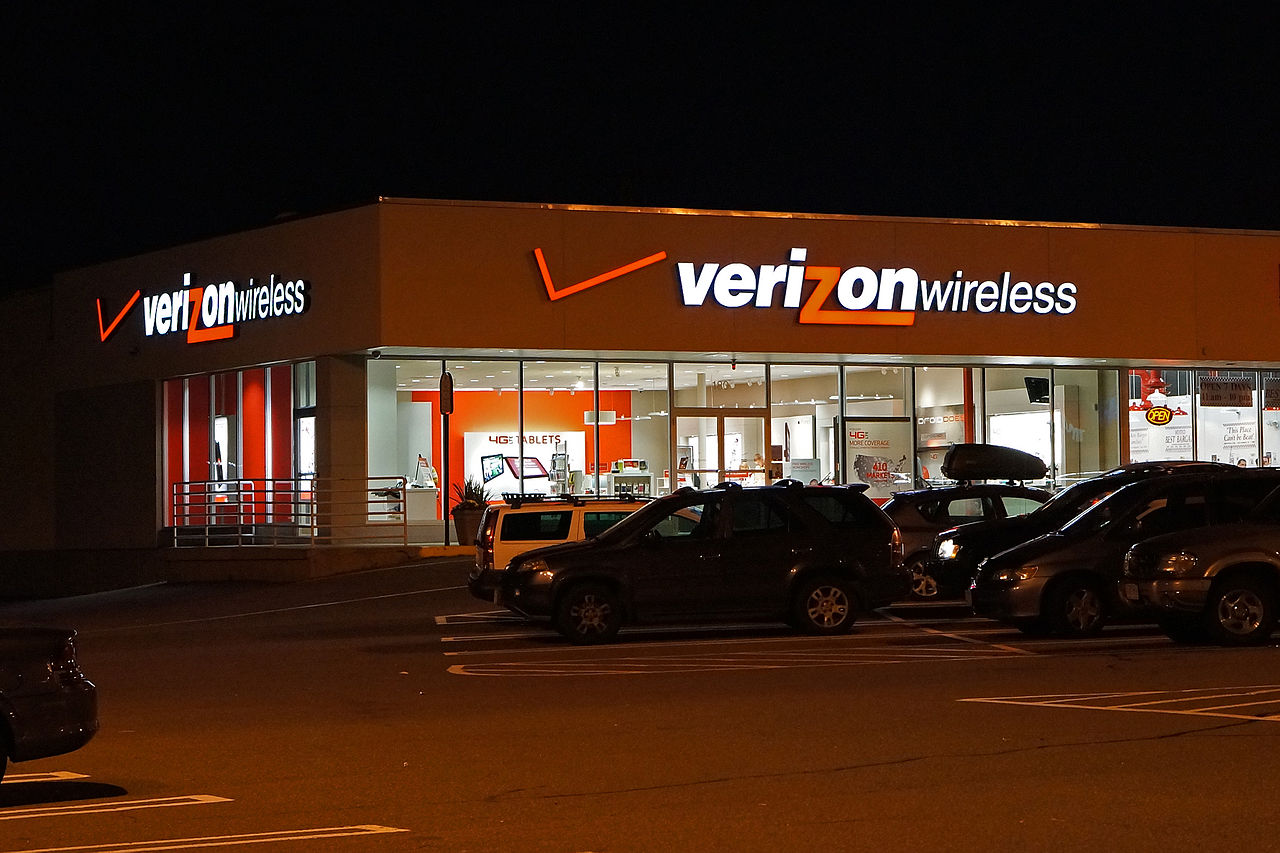 On Monday, July 3, 2000, Verizon began trading on the NYSE under ticker symbol VZ. Ten years later in 2010, VZ was also introduced to the NASDAQ exchange. To see the latest Verizon stock ticker, take a look below. This is an up-to-date ticker displaying a real-time price courtesy of a third-party program.
[stock_ticker symbols="VZ" show="" static="" nolink="" speed="" class=""]
Verizon Stock Price
You'll find VZ stock on both the New York Stock Exchange and on NASDAQ, indicating just how prominent this company is for the US economy. At the time this article was uploaded (mid-2017) the stock was trading on both exchanges at a share price of about $43.
Verizon Stock Price History
As with any company in the tech industry, Verizon stock has been prone to rise and fall since the company was launched. Of course, there are reasons surrounding the volatility. Verizon has made business news more than once in its history.
In 2015, Verizon bought well known internet pioneer AOL. Verizon is looking to drastically reduce its presence in the landline industry, and is instead seeking to expand in the internet market. More recently, in 2017 Verizon acquired email and search engine giant Yahoo in what was initially announced to be a $4.48 billion dollar deal. However, just months after the agreement, Yahoo disclosed a massive security breach which had previously been hidden, and the price was discounted by $350 million.
Overall, Verizon stock has continued an upward trend. However, there have been points in company history when stock has suffered. In 2011, for example, Sprint (NYSE:S) won the rights to carry the Apple (NASDAQ:AAPL) iPhone. Verizon sales suffered as consumers flocked to Sprint to buy the coveted device.
Verizon competitors are few, but fierce. These competitors include T-Mobile, (NASDAQ:TMUS), Sprint and AT&T (NYSE:T). All are reputable companies in the wireless industry, with AT&T's subscriber count closely following that of Verizon at 134.2 million.
Verizon Stock Split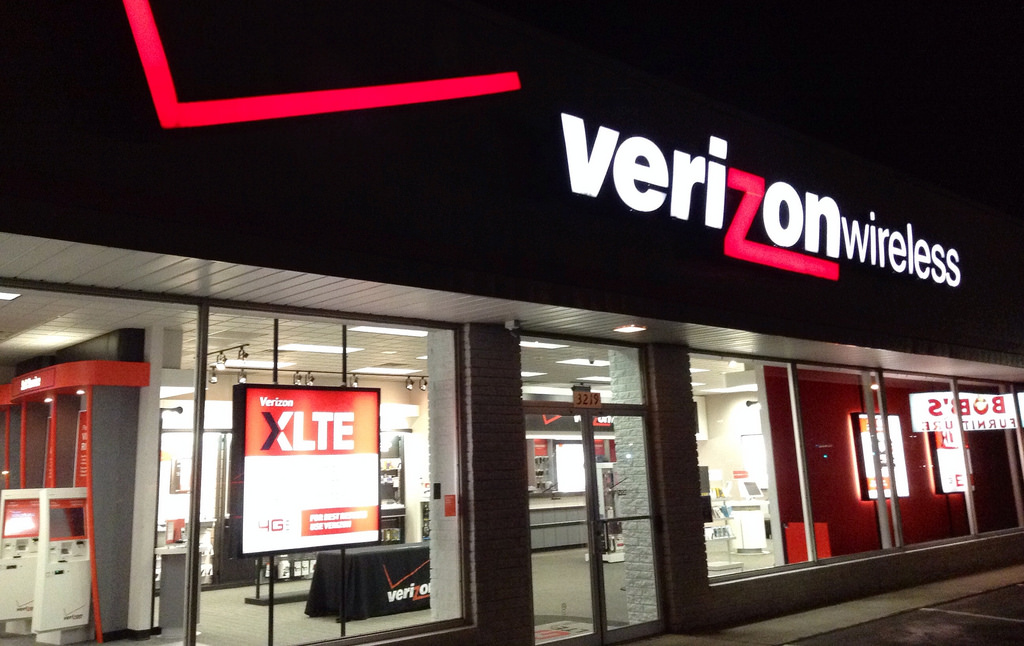 The Verizon stock split history is a bit difficult to recount, as the company has operated under other names as well. For instance, in 1987 GTE initiated a 3 for 2 stock split. At that point, Verizon was in its infancy, and wasn't yet known as Verizon Communications.
Verizon Communications stock, under ticker symbol VZ, has never split.
Verizon Stock Exchange
You can buy shares in Verizon on either the New York Stock Exchange or on NASDAQ. Also on NYSE are Sprint and AT&T. US Cellular (NYSE:USM), a much smaller competitor, is listed on the New York Stock Exchange.
Verizon's largest competitor on the NASDAQ exchange is T-Mobile.
Verizon Stock Dividends: History
Verizon Communications pays quarterly dividends, at a yield which currently equals 5.3%. Current quarterly dividends amount to $.5775. Compare this to the dividends of AT&T at a 5.6% dividend yield.
Verizon Stock News
As all strong companies should, Verizon is looking to expand its brand in the industry. You're aware of the company's purchase of Yahoo and AOL; the company will be expanding its online presence in the coming years. In an attempt to veer away from "antiquated" landline phones, Verizon is now focusing on the future of internet.
Verizon Communications also recently acquired Telogis. Telogis is a developer of cloud based navigation, telematics and compliance systems. What does that mean? It means that Verizon is yet another company in the running to control fleets of autonomous vehicles.
Partnerships with a few other companies have hinted at Verizon's other plans. Sierra Wireless and American Aerospace Technologies deals signify that Verizon is seeking to expand its presence in the Internet of Things market. Drones, wearables and other gadgets may be in the mix.
Verizon Stock Quote
Need an up to the minute VZ stock quote? Be sure to check out the scrolling ticker here on the Buy Shares In site. You can search for Verizon stock under either its listing on the New York Stock Exchange or the NASDAQ exchange.
For more information about Verizon Communications, check back with the Buy Shares In website. We frequently cover technology companies in our investment guides, and will keep this article updated as news makes headlines.
VZ Message Boards
Sometimes you just need to chat with other investors. If that's the case, consider joining a VZ message board. On message boards, you can discuss Verizon or other stocks with others like you, you can share your news regarding your own portfolio, or you can just hang out with like minded shareholders.
Be sure to also check out our other investment guides here on the Buy Shares In website. We cover Tech Stocks frequently, and have up to date information on giants like Apple and Google, as well as the newer stocks like Twitter and Snapchat.