The New England Patriots are one of the biggest sporting franchises in the United States, but can you own your own share? In other words, can you buy New England Patriots stock? Are they on the stock exchange and if not, will they ever be? That's what we will address in this guide.
Can you Buy New England Patriots Stocks?
Unfortunately, you can not buy New England Patriots stock, at least not right now. In fact, you probably never will be able to as a lot would need to change to make this possible and they would become one of the few teams in the history of this sport to make their shares publicly available if that ever did occur.
The reason you can not buy stock in New England Patriots is because they are a private company. In simple terms, this means that their company is owned by a person or group of persons who account for all of the shares. This can include founders, parent companies and also investors. The shares are often split between many different people, but they are not available to the public until they are listed on the stock exchange, which is known as "going public".
New England Patriots, LP, is the parent company that owns this NFL team. They are chaired by Robert K. Kraft, they were founded in 1959 and their headquarters is located at One Patriot Place, Foxboro, MA.
New England Patriots Stock Price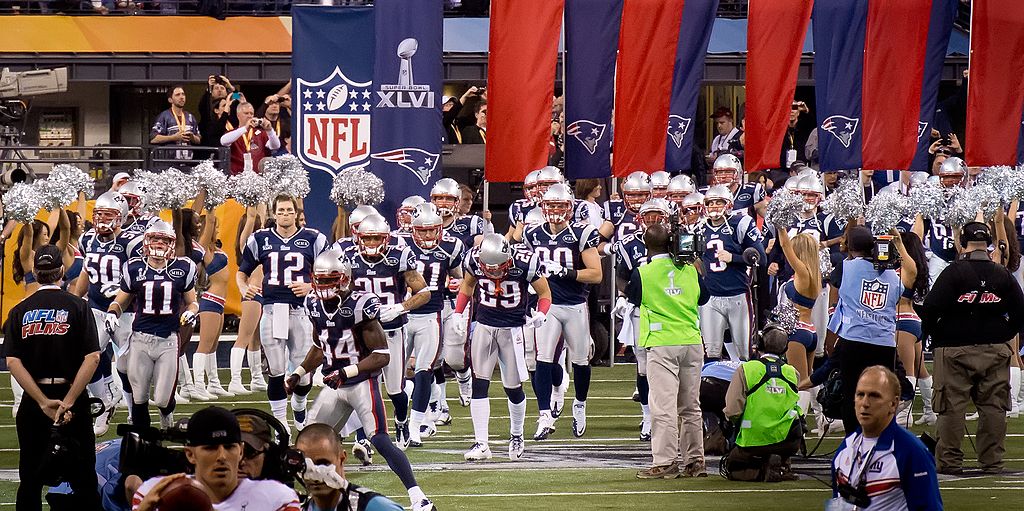 Because there is no official New England Patriots stock, there is no stock price. This is the value given to each stock and it is based on a percentage of the company. It has a direct reflection on the valuation of the company because they are the ones who set the stock price during an IPO, or "Initial Public Offering".
This is essentially the first stage at which the stock becomes available to the public. They can then look at the stock price, run the figures based on the financial information that has been released, and then determine if they should buy or not. If many decide it's a bargain and they all jump in, then the stock price will go up. If the opposite is true, or if stocks are bought and then sold quickly, the the price will drop, taking the value of the company with it.
You might expect shares in sports teams to directly reflect their results each game week. In fact, the reason so many sport fans invest is because they fancy their team's chances of going on a good run for the season and they assume that an investment prior to that run will begin to pay-off week by week.
But that's not necessarily true. It's a business like any other. Whether an NFL team loses or wins, they still get the money from merchandise and tickets, as well as sponsors and broadcasting rights. A good run only really benefits when it begins to reflect their finances, either because more sponsors are taking notice, because they have made it to or won the Super Bowl, or because they have taken their brand global, but such things can also occur with a side that doesn't win big.
Other NFL Teams on the Stock Market
There are very few NFL franchises that list their shares and none that you can find on the stock market. These are not stocks that are publicly listed, they are not stocks that you can find sitting on the New York Stock Exchange, or any other exchange for that matter. They do occasionally make shares in the football franchises available to fans, but really this is little more than a gimmick.
Those shares are a way for fans to claim that they own a piece of their favorite team. They make a great gift, the perfect thing to frame alongside your signed jersey, but they are not actual money-making, dividend-paying stocks like you get with blue chip companies like Apple and Microsoft.
The only team that does this at the moment are the Packers. If you visit our Green Bay Packers Stock page then you can learn more about this and grab some NFL stocks of your own. You should also check with our Football Teams stock page, which covers European football, AKA soccer, and teams like Manchester United. Those stocks are occasionally listed on actual stock markets, but again, they are few and far between and in many cases they are novelties and gifts and nothing more.
Patriots Value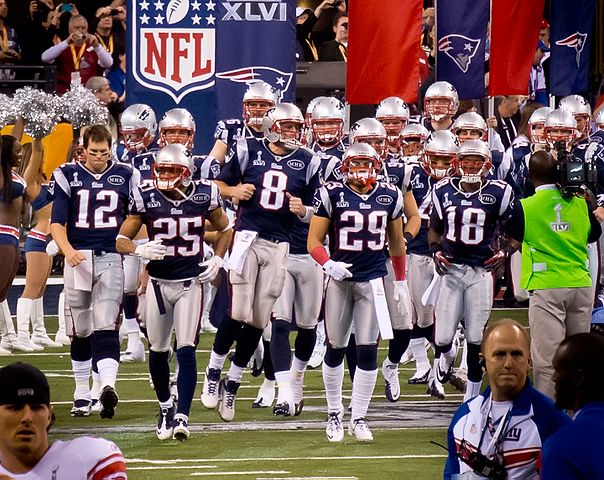 We have established that you can't buy New England Patriots stock, but what would the price be if you could?
Like we said above, it's all about price. The more valuable a company is, the higher their market cap will be and the more expensive it will be to buy shares in them. In the case of the New England Patriots, their worth is said to be $3.7 billion. They are the second most valuable franchise in the league, which again proves that it's a business like any other.
They won the Super Bowl, the league's biggest prize, in 2015 and in 2017. They're one of the most decorated teams in recent history, yet they don't make as much money as the Dallas Cowboys, a team that last won the Super Bowl in 1996. That's because the Cowboys have done some great business. They distribute their own merchandise and make a killing doing it and they are also the most popular teams in the league, which is why they are known as "America's Team".
They are a team for the neutrals, a team for international fanbases and a team that everyone knows. In other words, they are a very powerful brand and while that doesn't always translate to big performances on the field, it ensures the franchise's value remains sky high.
Will You Ever be Able to Buy New England Patriots Stock?
This is unlikely. These teams are franchises and while they are sold and moved around, they are not publicly listed. Sporting franchises are sold to the highest bidder, with hundreds of millions being spent for these to change hands and with a lot being invested after that point.
Like many sporting teams, it's difficult for them to profit. If you go back to the start of the league and the decades that followed, they were being founded for the hundreds of dollars and then the tens of thousands. They could profit because not a lot was invested and the sport had a strong following.
These days, while the money made through merchandising and broadcasting has increased, so has the amount that needs to be spent on player wages, staff wages, training facilities, stadiums and more. There is a fine balance between profit and loss in this game and that doesn't make for a good fit for the stock market, where traders are on the lookout for steady profits and big dividends.