Toys R Us is one of the hottest toy stores in the world, a place of magic and wonder for kids of all ages, sizes and cultures. As a result, inquiries regarding buying Toys R Us stock haven't been in short supply. So, we've decided to cover this topic for you, letting you know all you need to know about Toys "R" Us shares.
Toys R Us Stock
We've covered a lot of toy companies on Buy Shares In before. It is that coverage that seems to have generated the additional interest and has triggered queries about Toys R Us stock. And we can understand why.
We talked about LEGO stock, we talked about Hasbro stock. Let's face it, whether you're buying LEGO sets or Hasbro board games, Toys R Us is the place to do it.
Unfortunately, Toys "R" Us stock is not available. This is a private company, which means that the owners are hogging all of the shares of this company and are not leaving any for investors like you. That's probably not the news you wanted to hear, but it may go some way to explaining why you're not seeing a Toys R Us stock ticker and why Google didn't tell you the Toys "R" Us stock price before you landed here.
Don't worry, we're used to creating disappointment. We make a point to cover private companies like this and to answer your questions about them. But before you click away, there are a few things you should know about Toys R Us stock.
Toys "R" Us Stock Price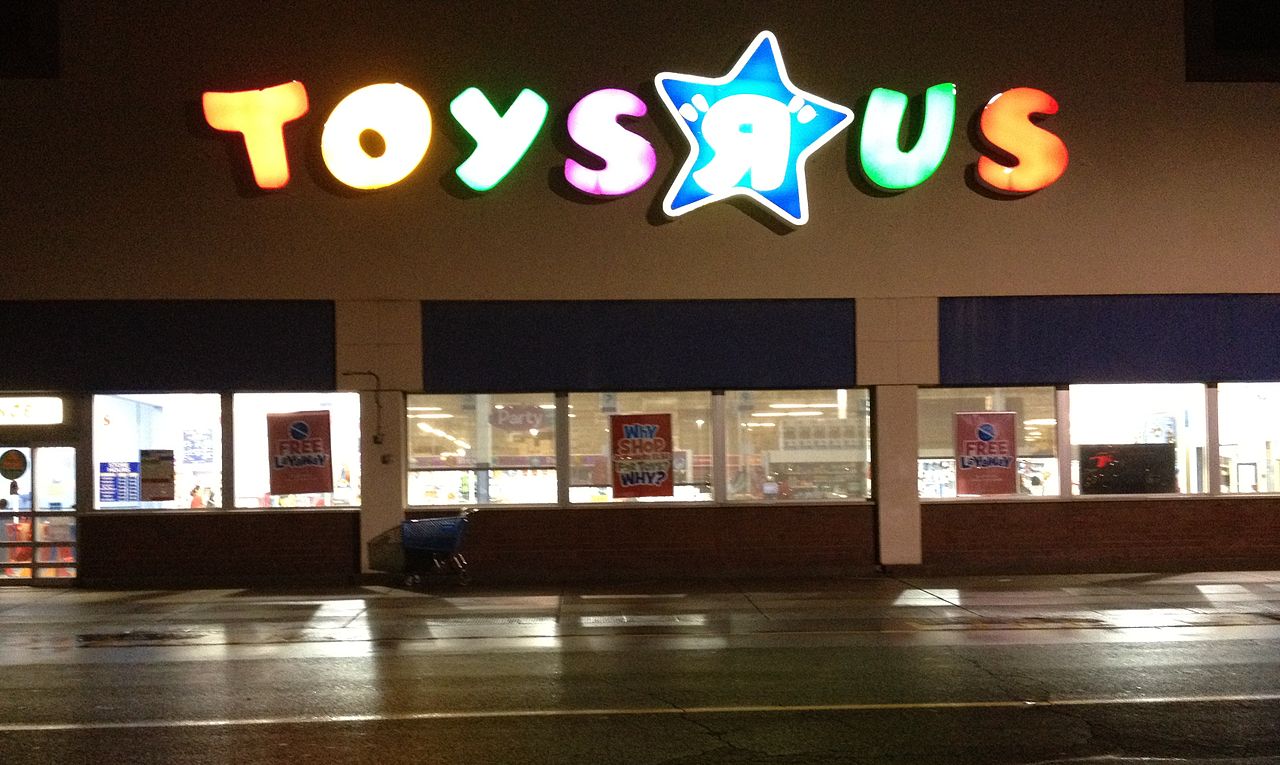 While Toys R Us stock is not available right now, it used to be. It was listed on the New York Stock Exchange until 2005, when it was bought out by the private firm KKR & Co. There was a little controversy at the time as the Toys "R" Us stock price had reached a high of $26.74 for that year, and that's what was paid, bringing the total valuation of the purchase to $6.6 billion.
It meant that the investors felt a little short changed. After all, the Toys R Us stock price was nearly double that a decade earlier, having touched a total of $45 per share back in 1993. The 90s were when Toys "R" Us was at its biggest and its best. This was the decade before stores like Walmart began to muscle into the toy industry, and before online stores ate away at their sales.
In the decades that followed, Toys R Us stock wasn't as big simply because the Toys R Us brand just wasn't as dominant. As a result, the price they paid was actually decent, especially when you consider that it could have been much lower a year or two later. Also, if Toys "R" Us stocks were to list again, it is very unlikely that the market cap would be as high or that the value of each share would be that high.
Will Toys R Us Stock Return?
It is definitely possible. Toys R Us is owned by a company that specializes in buyouts. It senses when companies are struggling, it buys them out and then it looks to save them and take them back to the top. It has invested in many different industries and has a number of companies to its name.
There are other owners as well though and Toys R Us is one of the biggest players in the portfolios of all of them. This may make a sale more difficult and they will certainly ask for more money than they paid, an amount that few investors will pay in a hurry. But with a brand like Toys R Us, who knows? We could see a Toys R Us IPO on the horizon very soon.
Childhood arrives when Toys R Us adverts start exciting that inner part of you. It is a brand that all adults remember fondly and all kids get excited about. So if it does return there should be no shortage of takers.
Why Was Toys "R" Us Sold?
$6.6 billion may seem like a lot of money to pay for a toy store that has seen better days. But there's much more to it than that. Toys R Us has deals with many top toy manufacturers. It has a prominent place in the public marketplace. It has unenviable buying power; millions of dedicated customers; and the sort of brand recognition that new companies spend hundreds of millions of dollars tying to achieve.
In 2005, the online revolution had happened. But high-street sales still outnumbered online ones. Of course, everyone knew that things would continue to swing towards the virtual stores and that times would get tough, but Toys R Us have embraced that. They have had online shopping for some time, and they have also increased the customer experience in-store, creating something that you just don't get online.
They have also been able to jump to the head of the line with certain merchandises fads and toy fads, taking advantage of everything from the Minecraft phase, to the latest "must-have" high-mark-up toy and the latest Disney creation. Add to this the previous success that each new subsidiary will achieve (such as Babies R Us) and you begin to understand why they paid so much.
Of course, a lot of these changes came after the purchase, but the possibilities were already there and believe us, they didn't pay that much money without knowing full-well about them beforehand.
Toys R Us Stock Symbol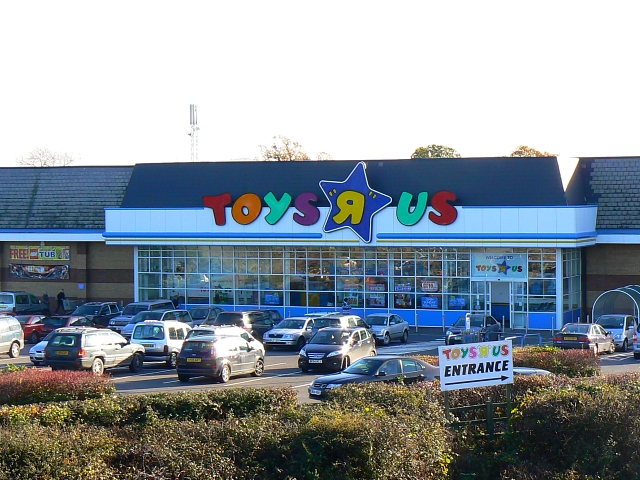 The Toys R Us stock symbol was "TOY" or rather "NYSE: TOY", the perfect symbol for a toy store. If they do indeed launch another IPO then it is unlikely that they will have the same stock symbol. They might not even choose to return to the NYSE, although considering it's the biggest stock exchange in the world, it really should be their first choice.
Similar to Toys "R" Us Stock
If you're looking for stock similar to this top toy company, then there are plenty out there. We have actually covered many of them before, as mentioned above. If you haven't already seen our LEGO and our Hasbro page, then we would recommend that you check them out. You may also want to take a peek at our Target (NYSE: TGT) and Walmart (NYSE: WMT) pages. As mentioned above, these two were big players in reducing the valuation of Toys R Us stock.
In years to come, we may even look at the rise of retail stores like this as the catalyst for the downfall of this giant toy store. But when you consider how many retail units they own in the United States and around the world, it's highly unlikely that their demise will happen that quickly or indeed that soon.
Toys R Us stock may not return any time soon, or indeed at all. But we can be fairly certain that this toy store will remain on the retail landscape for many years to come.