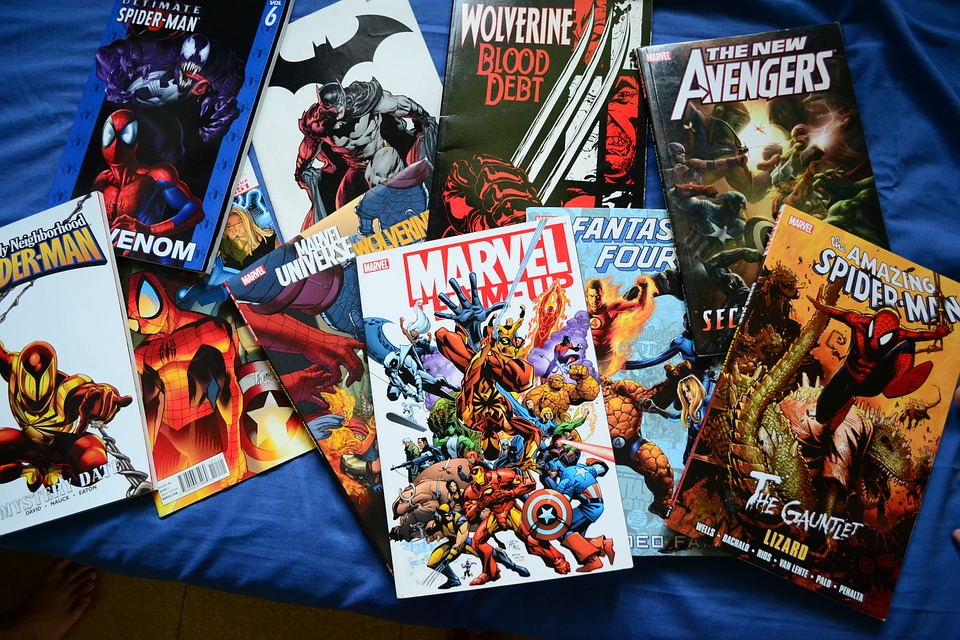 Every wondered how you could buy shares in Marvel and DC Comics? Looking for stock in either of these companies or just seeking a way to invest in comic books and comic book companies in general? Well, you've come to the right place, because we're going to cover both of those topics right here on Buy Shares In.
Can You Buy Marvel Stock?
No, unfortunately not. Founded in the same decade as DC Comics, Marvel is over three-quarters of a century old and is home to superheroes like Deadpool, Iron Man and Guardians of the Galaxy. The founder is Stan Lee, who personally created many of the heroes and still plays an active role in the company to this day.
Who Owns Marvel Stock
All of Marvel comics stock is controlled by the parent company Marvel Entertainment, which itself is owed by the Walt Disney Company. This is obviously one of the biggest media companies in the world and needs no introduction, but you can see our page on Buying Disney Stock to learn more about it and to see where your money would go if you were to buy Marvel stock by investing in Disney.
Marvel Comics Stock Price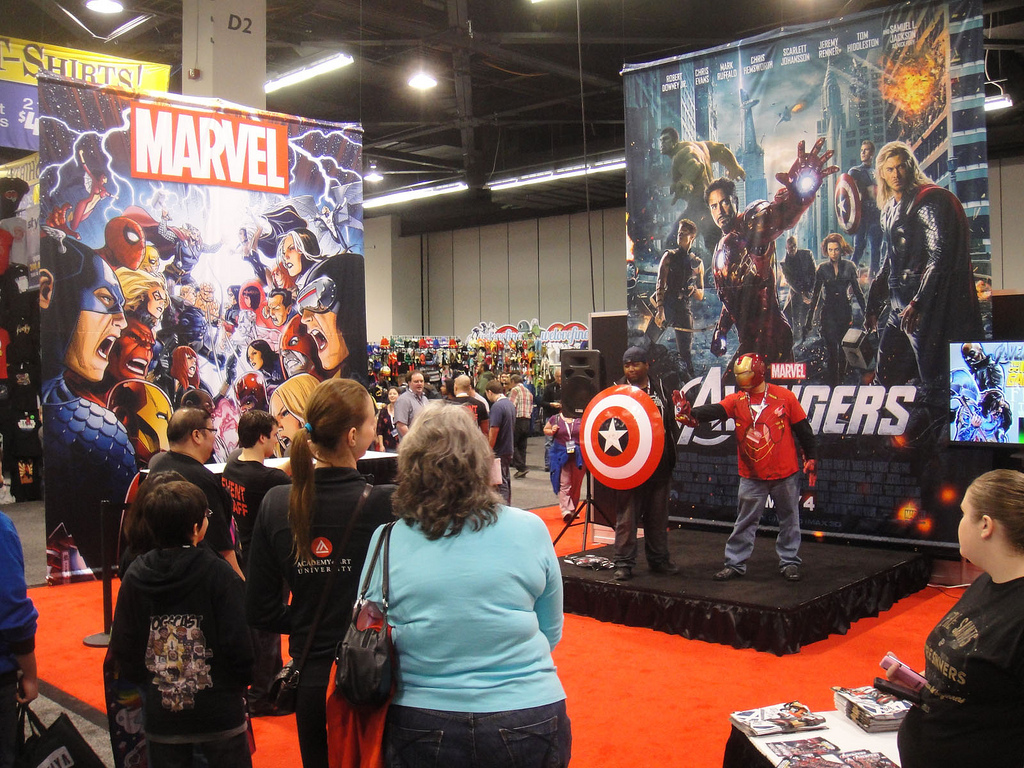 There is no current Marvel stock price because it doesn't trade. There is a Disney price though, of course, and you can see this and learn more about the company in the link provided above.
Where Marvel stock is concerned, we do have a good idea of how much the company earns for Disney. The Disney company on the whole generates between $50 and $60 billion in revenue a year, of which around $15 billion is operating income. This includes everything from its films to its theme part and merchandise.
It also includes all money made through Marvel, which earns a revenue of between $600 and $700 million a year for its parent company, equating to a net income of over $200 million.
Marvel Stock Symbol
There is no Marvel stock symbol, of course, but to invest in this company through its parent company just lookout for NYSE: DIS. If you need more help with investing, checkout our page on Online Trading.
Can You Buy DC Comics Stock?
We have established that you can not buy Marvel comics stock, but what about DC?
Founded in 1934, DC Comics is home to heroes like Batman and Superman, as well as Green Lantern and the Flash, arguably the biggest superheroes in the business. It's no wonder that many comic book fans want to buy DC Comics stock, but they can't, at least not directly.
Who Owns DC Stock?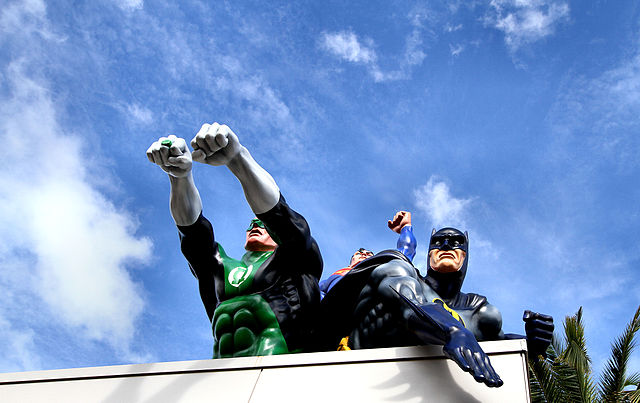 All of DC Comics stock is owned by Warner Bros. Entertainment, which itself is part of Time Warner. You can buy stock in DC through Time Warner, of course, and when you consider that they also own part of Hulu and a media empire that generates nearly $30 billion in revenue a year, there's every reason to do just that.
DC Stock Price
It is hard to put a price on DC. There is no such thing as DC Comics stock price because they don't trade on the stock market directly. However, we do know that Time Warner has an operating income of between $5 and $8 billion a year combined and that the stock is one of the most sought after in the entertainment sector.
DC Comics Stock Symbol
To see the current stock price of DC Comics' parent company, take a look at the stock ticker below. This provides an up to date price, which comes via a third-party provider as always. The symbol is TWX and it trades on the New York Stock Exchange. If you want to see our page on Time Warner, just click the hyperlink above.
[stock_ticker symbols="TWX" show="" static="" nolink="" speed="" class=""]
Comic Books Price Guide
We can't give you a full list of comic book values, because such a list is constantly changing and it's not really our area of expertise. However you can find this information in many places online and offline. The trick is to make sure you don't rely on the advice of the buyer or seller, because the former will inflate it and the latter will deflate it.
If you have a substantial comic book collection then you can pay to have it appraised and to get a genuine value, after which you can use that as a price point to sell your collection. You will make good money selling them individually at comic book fairs and on sites like eBay and through Amazon Marketplace, but you can also sell to a private investor in one go. Just know that such a sale will likely leave you with 10% to 30% less than if you were to sell individually.
As with all collectibles, there is a time and a place. You may get more for a certain series in Japan than you would in England or the US. You will typically get more for a series once its hero makes its first foray into Hollywood or the silver screen, but if a film flops then that value might plummet.
The market is set by the buyers and not by any specifics. Variety comes into it and demand dictates most of it, but it's hard to predict trends. It takes a lot of knowledge, patience, timing and speculation, and that's why the people who make a living from investing in comic books do it on a full-time basis.
It's the same with things like Lego. Hobbyists can earn, but only when they know a lot, at which point it gradually stops being a hobby and starts to become a lifestyle.
Rare Comic Books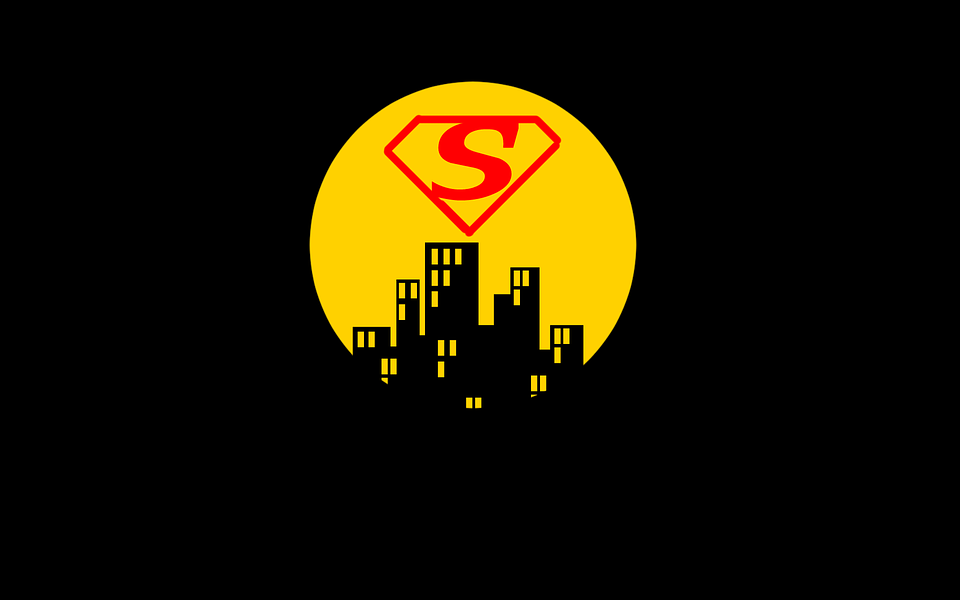 One of the exceptions to the rule for investing in comic books is when you end up with one that is incredibly rare. This could be something you bought purely to read many years ago. It could be a gift. A friend of the site has only ever owned half a dozen comic books in his life, all of which when he was a child. But he kept them and a year ago he discovered that one of them was worth $2,000.
That's not even close to what some investors will pay for rare comic books. They regularly sell for tens of thousands of dollars, although the ones that sell for so much are typically decades old, with limited print runs. So, don't get your hopes up just yet, but by all means start focusing on new comics with special features, the introduction of new superheroes, and limited print runs. Who knows, in a generation or two you could be sitting on a fortune.
Never mind buying Marvel stock or DC stock, you'll be able to start your own comic book company!