Looking to learn more about online trading, including online stock trading, free trading games, CFD and forex? Then this is the page for you. We will cover all you need to know about trading online, making this one of the most important foundation pages on the ultimate online trading website.
Online Trading / Online Stock Trading
Buy Shares In includes a wealth of investment guides, reviews and more. If it concerns online trading then you can find it here. Many of our pages, from pages on buying shares in Apple to buying 3D printing stocks, all point to this page. This is therefore one of the most important pages on the Buy Shares In site, the one that actually tells you how to trade online.
There is a lot to get through, so bear with us.
How to Buy Shares in Companies
Buy Shares In was setup to help you buy shares in companies. It goes without saying. However, the goal of the site was not really to show you how to make these trades, but to tell you why you would want to and if you should. Still, are finding that a lot of readers really want to know how they can buy shares on the stock market, which is why this page exists.
The first thing you need is a broker. These are your connection to the stock exchange. A broker is a middleman, they make the trades in your name. In days gone by, your broker was on the floor of the stock exchange and would contact you by phone. You made your decision to buy or sell and they brokered the deals. The process wasn't always that quick and many brokers weren't on the trading floors. As a result, they would take days, or hours at the very least, to push deals through.
With the advent of the internet and online trading, that's thankfully no longer the case. Trades are instant and the brokers facilitating them are huge companies and software programs. In many cases, however, they don't issue certificates in your name and don't even put the shares in your name.
Halifax Share Trading is a perfect example of this. They make all trades themselves and essentially hold your stock for you. On your account and in their paperwork, those shares will show as being yours. But for the sake of speed and convenience, and in order to get around the constant sending of certificates and signing of paperwork, they will hold the shares in their name.
Share trading sites like these operate around the world and allow you to invest in all stock markets from the New York Stock Exchange to the London Stock Exchange. However, unless the stock market you're investing in is in your country, then you will need to go through some verification checks and jump through some hoops before you place trades.
Best CFD Trading Sites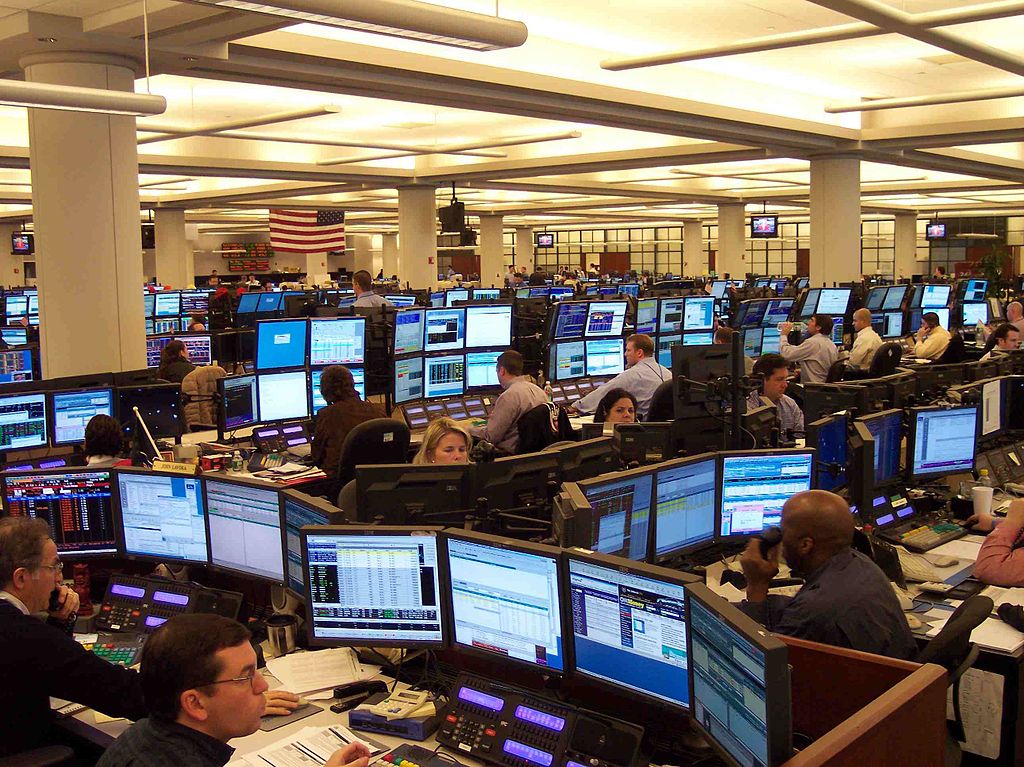 So, what happens if you don't want to jump through those hops but still want to invest? Well, there is an answer.
Let's assume that you're based in the UK and want to invest in US stock markets. If you use Halifax or similar programs, you will need to send in your passport and register yourself in the United States. Quite a hassle, I'm sure you will agree. Alternatively, you can use a CFD trading program. These are very common the in the UK (less so in the US) and across Europe.
They let you exchange stocks and commodities on a vast marketplace. The stocks and commodities respond to real world price changes and you can profit from them as you would if you were a shareholder. However, you're technically not a shareholder, which means you don't get the security that comes with it and you don't get the dividends either. For example, as opposed to owning shares in Microsoft and having something substantial, you are betting on the success of Microsoft and are only profiting when those shares increase.
These are short-term investments and are ideal for many investors. They also allow you to invest in most major stocks, even if they are based on exchanges outside your country of origin.
Best Share Trading Sites
So, which sites are the best for share trading and which are the best for CFD trading? Well, for the latter, take a look at our demo account section below. The sites mentioned are the sites we recommend for CFD trading. As for share trading, Halifax, which is linked above, is one of the best we have encountered. We are not affiliated with this program in any way, but we have used it ourselves. As you can see from our Halifax share trading review, our experience hasn't been flawless, but on the whole it has been fairly positive.
Free Online Stock Trading Games
There are many stock trading games out there that allow you to get involved with online trading without the risk. These online trading games don't trade in real money, but some of them have contests where you can win some cash. One of the highest rated stock trading games is HowTheMarketWorks (read our HowTheMarketWorks review here). But it's far from the only one.
To see more on this, read our posts on Stock Trading Games and Stock Market Simulations.
Online Trading Demo Accounts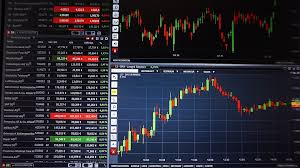 The best way to understand just what a forex trading or CFD trading program is like is to use a real one. The stock trading games mentioned above are all fair and well, but if you want to experience online trading for real then you need the real thing.
Luckily, many of the better programs allow you to signup and trade for free. They have "demo accounts" which essentially work like the real thing and allow you to trade on the real markets, but operate entirely in "fake" money. You are given a lump sum of this money to begin with and it's your goal to trade on the markets like you would with real cash. You can place bets on live markets, profiting from them just like you would on a real account, only the money you earn is worthless.
These accounts are a great way to get used to the chaos of an online trading program. If you're new to trading then these programs can be intimidating to say the least. So, by using a demo account you can familiarize yourself with it and with the markets. That way, not only can you gain some trading experience, but you can avoid making any costly mistakes when you make the switch to real money.
There are two main providers that have demo accounts as well as real accounts. You can read more about these on the individual review pages, which are linked below:
If you're ready to join a trader we can't recommend any of these too highly, but have had good experiences with FxPro, who are currently offering a bonus for anyone who signs up after clicking the link.