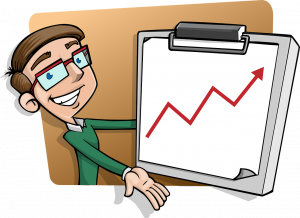 Multi-level marketing is one of the most effective marketing tools in business. It encourages customers to become ambassadors and salespersons for the brand, effectively super-charging one of the most fundamental aspects of marketing, word-of-mouth.
It's a profitable business whether you're one of the companies earning the big bucks, an MLM Consultant guiding others on the same path, or an affiliate with lots of signups and a knack for selling. To show you just how profitable it can be, take a look at these mighty MLM companies currently leading the way.
1. Amway
With a revenue of more than $8.6 billion, Amway are runaway leaders on this list, although they have been at the center of a lot of controversy in recent years. They sell beauty products along with home and health products and their range is as extensive as their base of employees and affiliates.
Amway were established in 1959 and they currently do most of their business in the United States, but can also be found in dozens of countries around the world.
2. Avon
Avon may be second-place in the United Staes, but they lead the way in many other countries, including the United Kingdom. They are also older than Amway, having been founded in 1886.
The cosmetics company has a staggering turnover of over $5.5 billion, and an operating income that exceeds $320 million. They are the fifth largest beauty company in the world and were built off the back of a door-to-door sales business, essentially kick-starting the MLM trend and becoming the pioneer that many other companies have since tried to emulate.
There are over 6 million people selling the Avon brand around the world. They all hand out Avon catalogs along with their Avon rep numbers. When the customer wants to place an order, they contact the affiliate, the affiliate passes the order on, and they earn a share of the spoils. Many people see selling Avon as an easy way to make a few dollars on the side which they can use—along with their store discount—to purchase some products of their own.
3. Herbalife
This MLM behemoth has over 2.3 million affiliates, all helping to sell their portfolio of health supplements. Herbalife are predominantly a USA based company, but their extensive advertising has helped to make them a household name around the world, including in countries where Herbalife is not available.
4. Vorwerk
The only European MLM company on this list, Vorwerk is based in Germany and sells a selection of products for the home, focusing on floors, carpets and coverings. They have nearly three-quarters of a million affiliates hoping them to generate a turnover of nearly $4.2 billion.
They also have history on their side, having been established over 130 years ago. They are actually older than Avon Products!
5. Infinitus
There are many MLM giants that didn't quite make the cut for this list, including the much-loved Tupperware and Mary Kay. These are well-known American companies that have huge followings, but they were edged out by Infinitus, which is actually relatively unknown in the US.
Infinitus are an Asian MLM brand selling health supplements and food, as well as a selection of beauty products. They are not that well known in the USA, but they are moving in on the US market and they have a reputation, a following and a capital big enough to ensure they get a big slice of the US MLM marketplace.