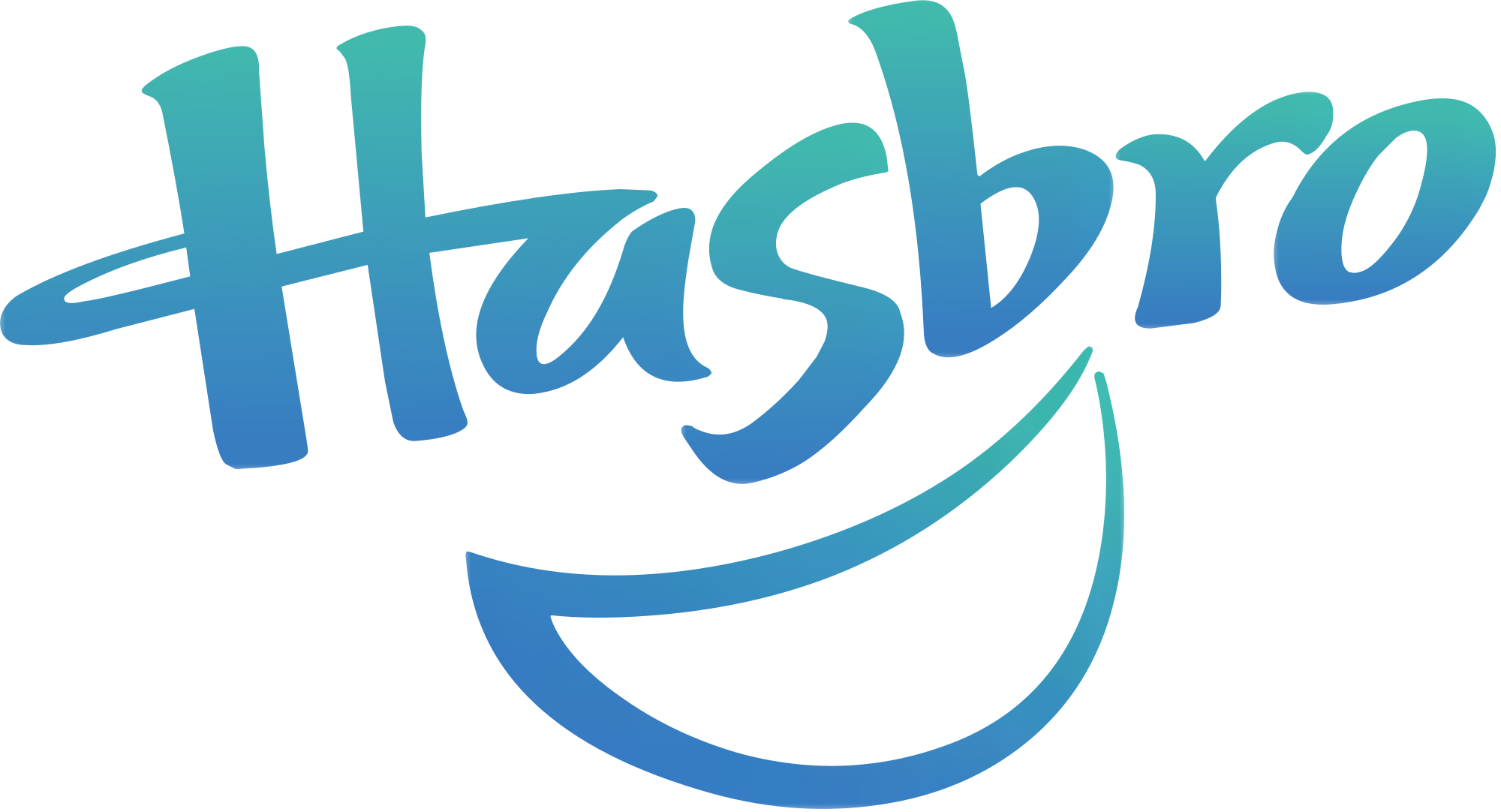 As one of the biggest toy companies in the world, Hasbro has played a major role in the childhoods of millions of children. As a result, buying Hasbro stock is a very viable option for anyone who feels a pang of nostalgia when they remember this brand and their toys, as well as anyone looking to invest in a company that continues to create games for the next generations.
But is it all about nostalgia, hope and a love of toys and games, or is there some financial merit to buying Hasbro stock? In other words, what are the finances of this company like, what does their future hold, what is the Hasbro stock price, and where will they be in five, ten and twenty years from now?
Hasbro Stock
Based in the city of Pawtucket, Rhode Island, Hasbro was founded nearly 100 years ago by the Hassenfield brothers. The word "Hasbro" is actually a combination of their surname and the word "brothers". The history of Hasbro begin with the creation of some of its most popular brands, including Play-Doh, which was developed back in the 1940s.
In the decades that followed they released Mr Potato Head, G.I. Joe and then Monopoly. By the 1970s the toy and game industry was theres. No child's room was complete without at least 1 Hasbro creation and the company was flying high.
Because of this vast history, these highly profitable games and the impact that it has had on every single child, the brand has always enjoyed a great deal of success. As a result, Hasbro stocks have always been sought-after amongst those looking to invest in the retail market.
Hasbro Stock Symbol / Ticker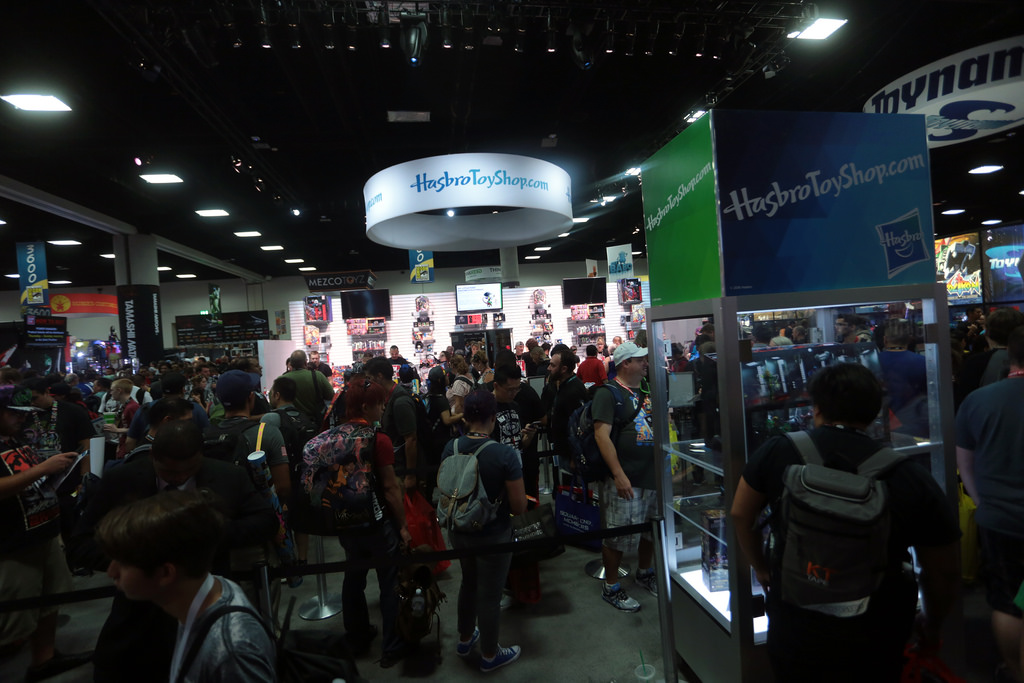 The Hasbro stock symbol is "HAS". Because it trades on the NASDAQ exchange it means that the Hasbro stock quote will look like this when you are looking to buy or sell: NASDAQ: HAS. If you want to see an up-to-date Hasbro stock ticker, catching a live, real-time HAS stock price, then look under the "Hasbro Stock Price Today" section below.
What Does The Hasbro Brand Own?
So, what are you letting yourself in for if you do decide to buy Hasbro stock? Well, this is a company with a huge history, there is no denying that, but it's also one that lays claim to some of the biggest card games and toys in the world. Some of these are obvious, including Monopoly, Cluedo and Connect4, games that have been synonymous with the brand for many years. Others are less than obvious but just as strong, if not more so.
For instance, Hasbro owns The Wizards of the Coast, which itself owns card games like Pokemon and Magic the Gathering. Hasbro Studios is also a part of the brand, creating animation films that rarely break the bank but still generate profit and prestige, while everything from TV programs like the recent series of Danger Mouse and The Amazing World of Gumball, to toys like Furby and Giga Pets have also been created by companies that act as subsidiaries to Hasbro.
So, it's not just about the board games you know and love from your childhood. They have a literal monopoly on this industry and are growing bigger every year. After all, while you could argue that the age of the smartphone is threatening the existence of board games, they have experienced a resurgence and will likely always have a place in the world. What's more, Hasbro are big enough and well connected enough to make a large sum of money from the smartphone gaming industry as well. In fact, they have been doing just that since the beginning.
Hasbro stock is more than Monopoly, so bear that in mind when you're considering an investment in NASDAQ: HAS stock.
Hasbro Stock Price
In 2016 Hasbro recorded revenues of just over $5 billion, putting pay to the doubters who had suggested that the age of online gaming and smartphones was destroying the bulk of their brands. Of this $5 billion, over half a billion was profit.
2016 also marked another year in which HAS stock price experienced a gradual incline. This continued in 2017 and in the middle of the year it reached one of its highest prices ever at around 110, with a market cap of $13.5 billion.
Hasbro Stock Price History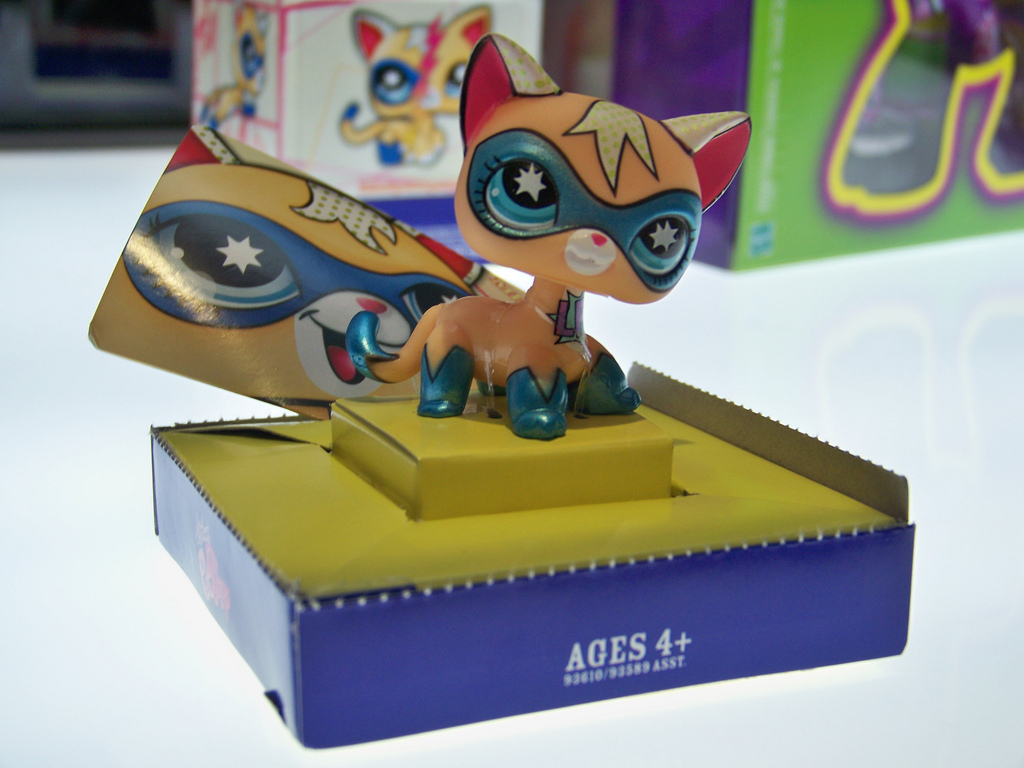 Hasbro stock price has been on a gradual incline over the last few years. It's not the highest stock price we have covered on this site and it may not be the one that gets the most attention from investors, but it has been a steady performer and it has rewarded investors with plenty of dividends and a value that seems to get stronger with each passing year.
Hasbro stock first landed on the market in the 1970s, which mans it has been a part of the major markets for several decades. It flourished during its heyday in the 70s and 80s, but like most companies it suffered a serious decline when the tech bubble burst at the turn of the new millennium.
In the middle of 1999 the Hasbro stock price has reached its highest yet and everything as looking good for the brand. But from April to December of that year it lost more than a third of its value and by late 2000, just 18 months later, its value had been slashed by around 70%. It was uphill from there though and the HAS stock price has more or less remained consistently strong ever since.
Hasbro Stocks vs Other Toy Stocks
Believe it or not, Hasbro is not the biggest toy company in the world, so don't go jumping into a HAS stock purchase thinking that you are buying into the number 1 toy maker. They are certainly up there and in many sectors they are number 1. But in terms of sales, and focusing specifically on toys, they are actually the third largest.
In second place is LEGO, one of the world's most loved toys. Their sales total around $0.5 billion more than their US-based rivals, and their growth, as well as their history and brand recognition, is just as strong, if not stronger. Ahead of both of these is Mattel (NASDAQ: MAT), which controls Fisher-Price, Hot Wheels and WWE Toys.
Hasbro Stock Quote
Hasbro stocks are big, but they are on the NADAQ, which means they have a lot of big tech companies and gaming companies to contend with. They begin to look a little less impressive when you compare them to stocks like Apple (NASDAQ: AAPL) and their growth is not quite as monumental as the likes of Netflix (NASDAQ: NFLX), but they have consistently remained one of the highest performers on this stock exchange.
To buy Hasbro stock you just need to punch in the Hasbro stock symbol. Look for HAS stock, check the price, make sure you are paying a respectable commission, and then make the trade. To learn more about buying Hasbro stock and investing in other companies, check our Online Trading page.
Hasbro Stock Dividend
Hasbro has paid many dividends to its stock holders, another reason why many investors have sought to buy Hasbro stock. The dividend yield is just over 2%, which is very respectable for a company of its size. The Hasbro stock dividend is often paid out once a quarter, which means you can cash-in a total of four times a year if you own a piece of this company.
HAS Stock Price Today
To see the current HAS stock price just check with the ticker below. This is taken from a third-party provider and provides a real-time update taken from the NASDAQ. You can use this to check the current price and to make up your mind about whether or not you want to buy Hasbro stock. But we would still advise checking the latest HAS stock price with your broker or trading software the moment you make the trade.
[stock_ticker symbols="HAS" show="" static="" nolink="" speed="" class=""]