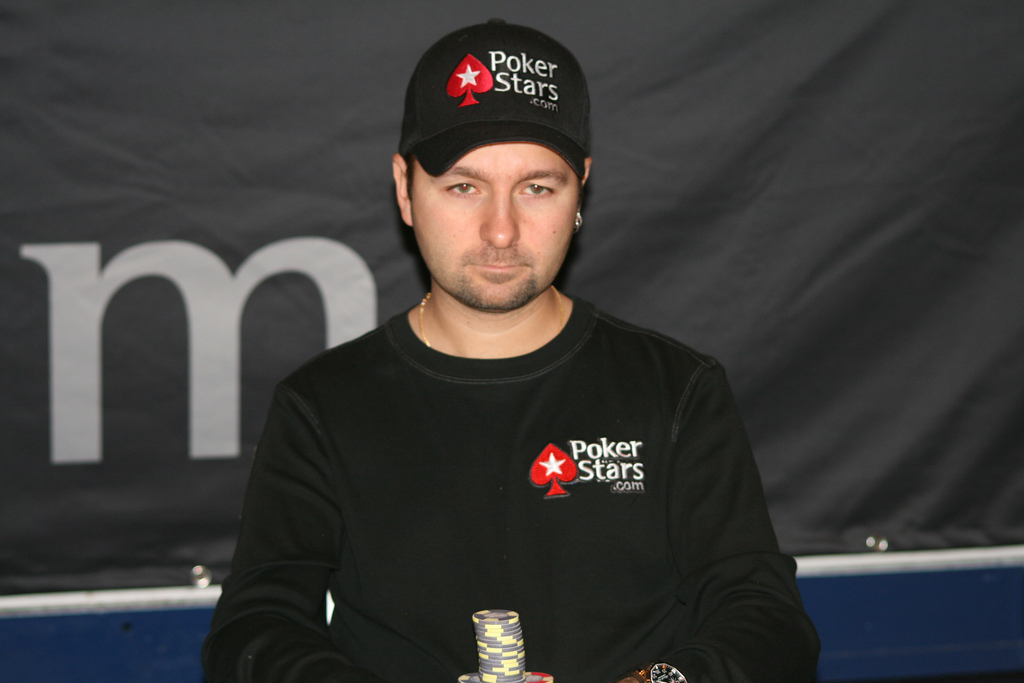 Known as "Kid Poker" Daniel Negreanu is one of the most acclaimed poker players in the world. But is he the richest? That's what we will try to uncover in this Net Worth article.
Daniel Negreanu Net Worth = $25 Million +
As with all professional gamblers, and indeed all celebrities, it's not easy to determine an exact worth. But we have piece together all available information. We have factored in his earnings from sponsorship and TV appearances, as well as his tournament winnings, and we have arrived at a figure that we think gets pretty close. You can see this above, but make sure you keep reading to learn how we arrived at this figure:
Daniel Negreanu Net Worth: Poker Tournaments = $20 million
The figure quoted above is a lot less than other figures quoted for Daniel Negreanu's net worth. They see his total tournament earnings, they add a few million for his other endeavors and they arrive at a figure that seems unrealistic. We have seen quotes of more than $100 million before!
These may be true, but we can't see it. These quotes are simply not factoring in the variance of poker. Yes Daniel Negreanu has won in excess of $30 million playing the game live and yes he has likely won a lot more online, but he doesn't win every time he plays. The WSOP Main Event has a buy-in of $10,000, and Daniel has been playing every year for many years.
Once you add high-roller tournament entries to the mix, as well as all the stops on the WPT, EPT and the major tournaments that has won him his fortune, then you have a figure that is easily in excess of $5 million. And that's before you consider the potential losses at cash games. Daniel Negreanu is a brilliant player, but as any poker player will tell you, and as Kid Poker himself has stated previously, he has some costly weakness.
They all have them, even the greats like Negreanu and Phil Hellmuth. And for Negreanu, the issue is that he often calls bluffs because he can't bear the thought of folding and then finding out they had a terrible hand. And because he's so well known and everyone wants to bluff him, that's a very real possibility. He has lost a lot in cash games because of this and he has also dwindled big stacks in tournaments.
So, his winnings are likely to be $50 million plus, but that's not all profit.
Daniel Negreanu Net Worth: Other Poker Earnings = $5 million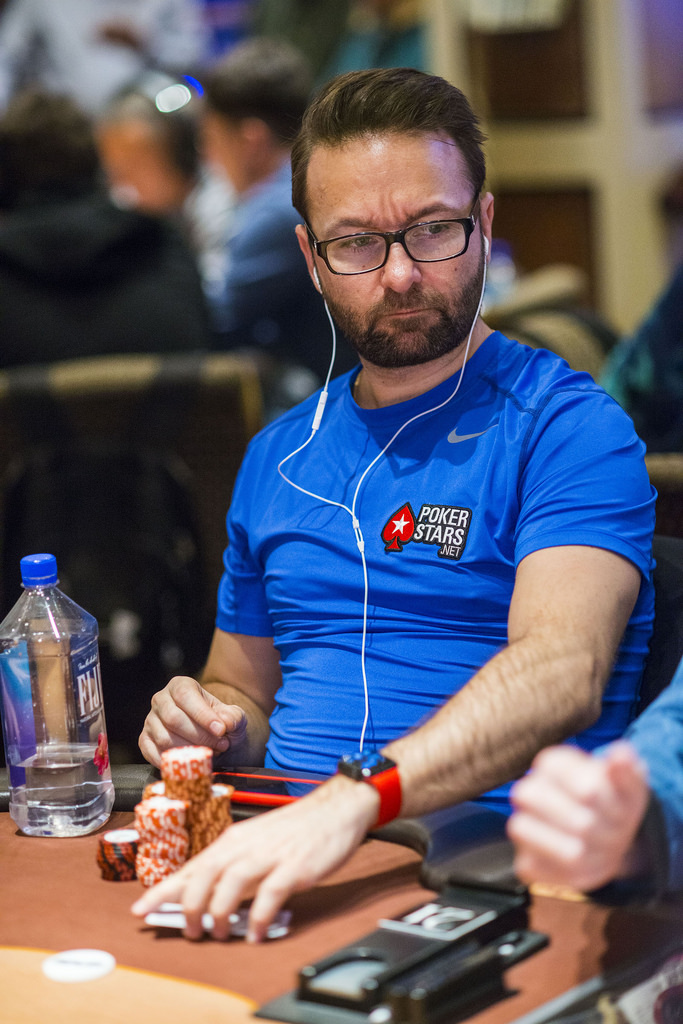 Daniel Negreanu is one of the most lovable players in the game. And I'm not just saying that. I personally got into the game because of him and I studied everything he did. I respect him as a player and a person, and I find his charisma and enthusiasm infectious. I'm not the only one either, as Daniel Negreanu has made a name for himself because of his great personality. This has helped him into many commentary positions and he has also featured on shows like The Big Game (shown on Pokerstars and can be found on Youtube) and Late Night Poker (can usually be found on Hulu).
He has even had his own show on cable, all of which has helped to boost his persona and his bank balance. It is hard to judge just how much he has made for all of this, but when you factor in direct payments for TV work, as well as sponsorship and other payments, we can safely assume he has made more than $5 million.
Daniel Negreanu Net Worth: Business Dealings = N/A
Several years ago, Daniel Negreanu built an online poker room that he spent many months promoting. It was looking good, so much so that he received a huge offer of over $150 million for it. But before the deal could be closed, the rules on online poker changed in the US and the site was forced to close.
Kid Poker's net worth has grown thanks to his business dealings, but he hasn't been too vocal about these. We know about the site mentioned above and we also know about a poker training site he setup. There has also been mentions of additional business dealings, but not much info has been released concerning those. So, it's hard to say how much he made, but we can be fairly sure that none of them have added to his net worth significantly, otherwise we would have heard about them.
It's also unlikely that he will get another chance to create and sell such a lucrative business as the one he missed out on. But he seems to have taken it well.
Additional Earnings that Have Built Daniel Negreanu's Worth = $2 Million +
Another big earner for Daniel Negreanu over the years has been his books on poker. Most people learning the game want to learn from the players they see on TV, the ones they know have made a fortune at the table. And when it comes to players of that ilk, they don't come much bigger than Daniel Negreanu.
He has cashed in on this by writing several books, all of which have become big hits with novice and experienced players alike. He even contributed to a poker book written by Doyle Brunson, one of the most celebrated poker authors in the world. His books have included Power Hold'em Strategy, Hold'em Wisdom for All Players, and more Hold'em Wisdom for All Players.
It's also worth noting that Negreanu also has aspirations of being an actor and has actually featured in several films. In most cases (all that we know of) he has played a poker player, sometimes he just plays himself. But still, his film reel includes credits like Marvel film X-Men Origins: Wolverine, which is impressive no matter how you look at it. It probably didn't earn him much money, if anything, but it has helped him to boost his persona even more and who knows, in ten years Daniel Negreanu's net worth could be dominated by leading roles in blockbuster films.
If he takes to acting like he took to poker and presenting, then it's a definite possibility. I for one wish him all the best and would love to see more of this top player on the silver screen.
Daniel Negreanu's Legal Issues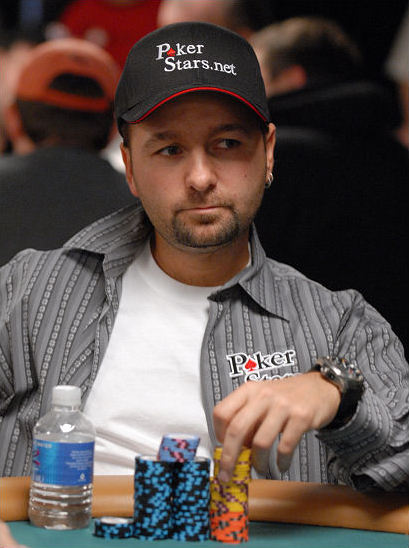 Like all professional gamblers and businessmen, Kid Poker has had a few costly legal issues in the past. Towards the end of 2015 he announced that his Bank of America accounts had been closed, saying on Twitter, "Apparently Bank of America no longer wants my business" and suggesting that the issue was the fact he was putting too much poker money into them.
He is not the only professional poker player to have this issue and it's not the only issue he has had either. He was also pulled for some minor copyright issues in 2017, but nothing that would see him seeking the services of a top legal firm and therefore eating into his net worth.