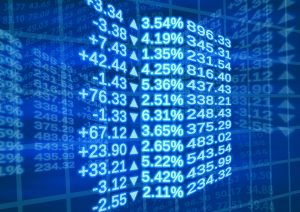 2018 has been a tough year for stock investors, what with trade wars and the apparent threat of World War Three looming large. But amongst all of this chaos and negativity there have been a few stocks performing better than expected, stocks that have a bright future.
Here are our top picks for the best stocks in 2018.
Adobe Systems
The software giants are on the up-and-up, even though they seem to spend most of their time in the shadows. But that's because there is much more to Adobe than PDF and PhotoShop. They are a powerhouse online and offline and they are growing all of the time.
They have a market value of nearly $120 million and are one of the most promising industries in the computing sector right now.
Alphabet
The company behind Google are ever-growing. They ave a market value of nearly $750 billion right now and thy have their hands in many pies. They are getting involved with many different sectors and are the industry leaders in most of them.
It may look like they can't climb much higher, but they definitely can and the world is at their feet right now.
Amazon
Bezos is one of the richest men in the world and his wealth is growing with every passing day. Sue, they have encountered their issues, and there have been many copyright and legal issues too. But with a highly skilled legal team behind every lawsuit, and some of the best innovators in the world, they will continue to grow.
The future is bright for Amazon as they look to venture into offline retail and to corner that market just like they have cornered the online one.
Boeing
Never underestimate the airline sector and its biggest player: Boeing. They have a market value of more than $200 billion and every major airline looks to them for the latest innovations and the best fleets.
As more airlines are created and more planes are developed, this company will continue to grow. It will take a miracle or a complete disaster to bring a company like this to its knees or even to stop the flow of cash into the bank accounts of stockholders.
MGM Resorts
Things may not look great for the casino and resort giants right now, but there could be some changes afoot that will send them back to the top.
The US seems to be changing its stance on gambling and casinos and if that happens then these guys will shoot straight to the top.
Other Top 2018 Stock
2018 has been an interesting year for the stock market, and there are many more stocks out there that others are investing but that we just can't recommend.
One of these is Facebook. This social network is still the biggest and will likely remain the biggest for 2018. But it's not going to be there for long. Youngsters are turning away from Facebook in greater numbers than before.
It's too big to go the way of MySpace as a company, especially when you consider that Facebook own Instagram and other platforms, but the main Facebook platform could certainly go the way of Myspace. And when that happens they will lose a viable chunk of their assets and will begin a free fall.
Trends don't last forever, and they need to work hard if they are going to stop the flow of users away from the site. It may seem like a decent investment, but based on that it could be a risky one.